How SMADEX is fostering collaboration with mobile advertisers through transparency
January 5, 2023 • 3 min read
•
•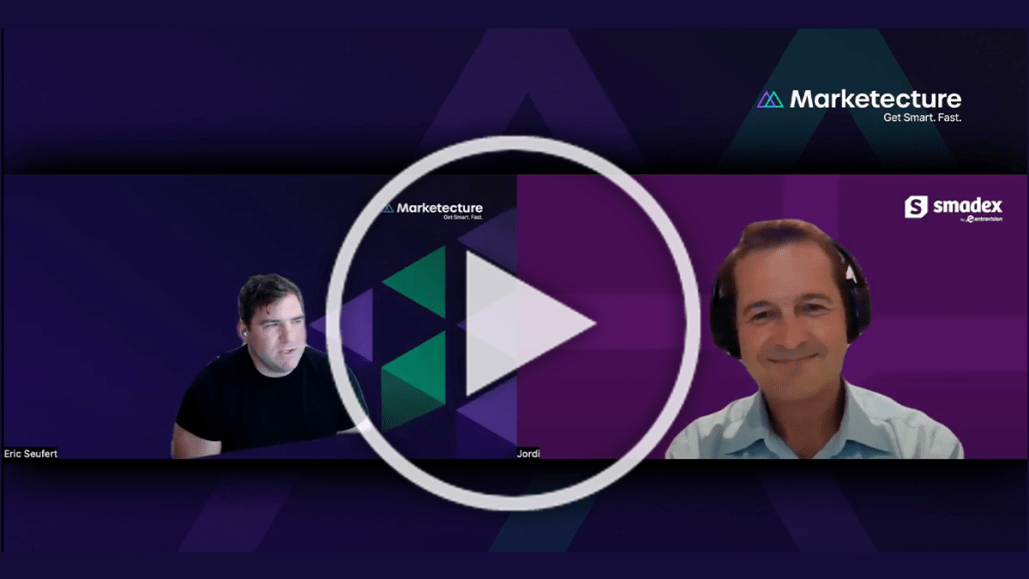 Produced in partnership with Marketecture
The following article highlights an interview between Jordi de los Pinos, founder and Chief Executive Officer at SMADEX, and Eric Seufert, general partner at Heracles Capital. Register for free to watch more of the discussion and learn about growing transparency around mobile programmatic advertising.
With the exponential growth of mobile advertising, brands are also increasingly seeking transparency from the many vendors they work with, including DSPs.
SMADEX's founder and CEO, Jordi de los Pinos, recently spoke with Eric Seufert, general partner at Heracles Capital, about how transparency has become more relevant to mobile programmatic, especially given recent changes in the digital advertising industry around privacy and first-party data. With digital advertising primed for more regulations and facing more scrutiny, advertisers are also giving their partners a closer look and seeking more transparency and collaboration.
"Companies are going to be dedicating more resources to understanding how programmatic works and how to leverage the information they have in-house and mixing it with information that platforms like ours have to make campaigns work better," de los Pinos said. "I think that can only happen in a transparent environment."
Advertisers are seeking more insights into programmatic
It is common for advertisers to work with multiple DSPs to achieve the scale they need for their programmatic efforts. Mobile DSPs such as SMADEX use algorithms to participate in real-time bidding for ads geared toward user acquisition, driving actions such as app downloads.
According to de los Pinos, however, many DSPs opt for an approach that obfuscates their tactics from their clients.
"Black boxes used to rely a lot on their knowledge of users that they could target," de los Pinos said. "In programmatic, you have access to a lot of data — every impression that you buy, you know a lot of things about that impression.
"I know it's fairly controversial, and there are a lot of people very concerned about the kind of data that companies like us have access to," he added. "But if you're transparent with advertisers about what kind of data you have and how you use it, there's a lot that you can do to make programmatic better for everyone in the ecosystem, including the end users."
How SMADEX is collaborating with clients for better solutions
Transparency benefits both DSPs and advertisers in de los Pinos' experience. In addition to helping limit fraud, being transparent allows SMADEX to better collaborate with clients on campaigns by sharing more detailed information about their data and reporting. This includes sharing how the platform uses advertisers' first-party data, the segments it produces and how algorithms use that data.
"Advertisers like that we're transparent, and they can discuss strategies with us," de los Pinos explained. "We're not shy of telling them how we would approach their campaign objectives.
"We also have clients that have their data science teams engaged with ours, and we develop ad hoc algorithms with them based on the information that they know and the permissions that we have," he said. "That applies to everything: to contextual algorithms to audiences that can be applied in Android and iOS."
This collaboration between advertisers and DSPs has become more critical amid continued changes in the digital advertising landscape.
"In the end, programmatic advertising is a lot about the data," de los Pinos said. "It's about using data to meet your advertising objectives."
To learn more about transparency and mobile programmatic, listen to more of the conversation between Marketecture and Jordi de los Pinos here.
https://digiday.com/?p=483098
This week's Future of TV Briefing looks at how this year's upfront and recent announcements from AMC Networks and Paramount indicate the progression of programmatic in the TV and streaming ad market.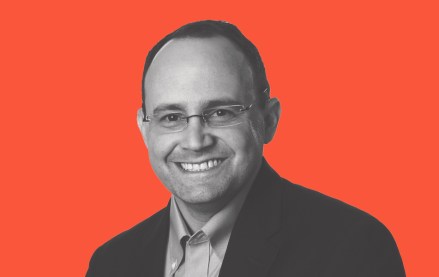 November 29, 2023 • 6 min read
McAfee's holiday shopping survey found 88% of U.S. consumers think hackers will use AI to "create compelling online scams."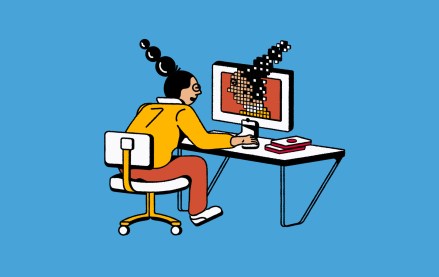 November 29, 2023 • 3 min read
Ad measurement firm Innovid's recent report on television insights revealed advertiser challenges around the growing gap between measuring media and optimizing campaigns across various services and platforms.