This article is a WTF explainer, in which we break down media and marketing's most confusing terms. More from the series →
Publishers are selling it, and advertisers want it. In an ad industry that's scrambling for new, privacy-compliant ways to target people online, second-party data is all the rage.
Widely discussed in the run-up to the General Data Protection Regulation last year, second-party data was billed as a regulation-compliant way to target ads to people without requiring explicit permission for their data to be used for that purpose. For a few reasons, second-party data deals didn't gain traction immediately, but that's changing now thanks to growing dissatisfaction with third-party data and a thirst for alternatives.
Here's a primer on what to consider when considering second-party data.
WTF is second-party data?
It's data that a user hasn't shared with you directly, but you're able to legally access via a direct relationship with another business or through a private marketplace run by a media owner.
Second-party data sounds a lot like first-party data
Second-party data is essentially just first-party data owned by another company, such as a publisher. There are two main ways publishers tend to offer up their data to advertisers as second-party data. The first is to blend it with data owned by an advertiser, which will then use the combined dataset to reach known audiences as well as new, similar audiences across the publisher's sites. For the second, a publisher will ring-fence specific data from its inventory and sell it to advertisers who want to use it to reach people on sites other than those owned by the publisher. The selling point for advertisers is that the data they buy is from a trusted source.
"With second-party data, you're buying someone else's data so you know how they obtained consent to share it," said Stuart Colman, vp of sales at ad tech vendor InfoSum. "The trust and addressability of that data is better than when you're buying data that's effectively aggregated from different sources."
Second-party data has been around for a while, why am I hearing more about it now?
The arrival of the GDPR last May had a knock-on effect to publishers and platforms that is only really being felt by ad tech vendors, agencies and advertisers now. Between the browsers squeezing out third-party data, and regulators wising up to how that data is being used, demand for low-risk options is high. There was a 460% year-over-year spike in the number of second-party data sellers in 2018, per Lotame. Publishers like Immediate Media are making first-party data available to advertisers from a private platform that no other businesses can access. Other publishers, including The Guardian, News UK and Business Insider, are putting their own spin on second-party data deals in a bid to build sustainable commercial models that aren't reliant on third-party cookies.
Data being shared between companies sounds like it could get murky.
It can. With the furor around GDPR, publishers put their second-party data strategies on the back burner. Under the watchful eye of data regulators, many publishers remained reticent to press forward with deals where they couldn't guarantee what would happen to their data once it left their systems. Publishers also had reservations over letting advertisers access a wealth of information on how their visitors behave on their sites. They wouldn't just be allowing their users to be targeted but would also give advertisers a window into their audiences and the ability to build profiles of their own.
Those concerns are increasingly being offset by how much pressure third-party tracking is now under. Beyond tougher stipulations on what can and can't be done, publishers are now trying to scale their first-party data through mutually beneficial partnerships with each other in the form of alliances. As rich as second-party data is, it doesn't have the scale of other data sets, which is why alliances are forming.
Ad tech vendors have emerged to give a helping hand to both publishers and advertisers looking to use more second-party data. Some vendors are working with publishers and advertisers to build data strategies that increasingly use second-party data, while others are trying to erect second-party data marketplaces. But in trying to help, ad tech vendors can sometimes create more problems. Given the crackdown on third-party data, it's harder than ever for ad tech vendors to move it around, whether it's first- or second-party data.
I get why second-party data is good for publishers but what about advertisers?
This comes back to the growing dissatisfaction with third-party data. Advertisers have great data, but they still need to mix and match it somehow to reach new people online beyond their existing customers. Second-party data provides that outlet either through powering audience extension campaigns or by sharpening their ad targeting and minimizing waste and cost. Being able to dip into trusted-publisher data is something that's been in discussion — and in some cases in the works — for a while. Those discussions are starting to turn into deals as companies like American Express pay close attention to new ways publishers profit from their audiences. It's not just publishers that want to strike second-party data deals. Retailers are also getting in on the trend.
"We're working with other clients to bring second-party into the mix," said Peter Sedlarcik, chief data officer at Havas Media Group. "We have some clients who are in the CPG space who only have a view on their customers through the lens of a retailer. Getting those second-party data deals in place is important to help then understand more about the people buying their products."
https://digiday.com/?p=353374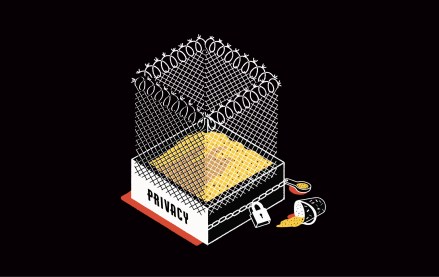 December 4, 2023 • 4 min read
FLEDGE stands for 'First Locally-Executed Decision over Groups Experiment' and makes ad auction decisions in the browser, rather than at ad server level.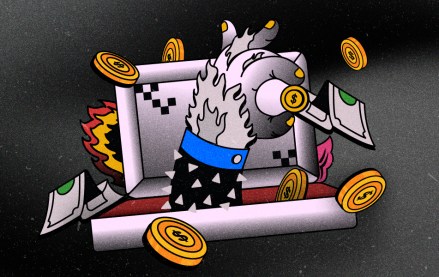 December 4, 2023 • 7 min read
A look at the genesis of ad tech, from the first online display ad in 1994 to the dotcom crash.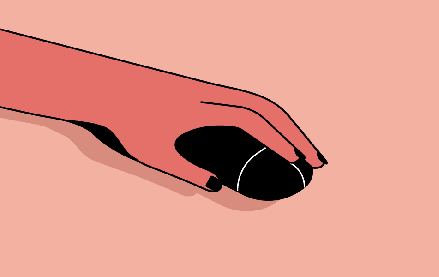 December 1, 2023 • 3 min read
People claim that the role of chief diversity officer is vanishing. However, AI is booming, and the CDO can help ensure responsible AI.