WTF can advertisers actually do with first-party data in Google's Privacy Sandbox?
March 23, 2021 • 6 min read
•
•
Ivy Liu
Even large agencies that spend millions of dollars each year with Google say they have only limited knowledge of how the company's Privacy Sandbox methods replacing third-party cookies will work. Advertisers will be able to use their own first-party data in some ways in relation to the Google-led methods, but the applications vary depending on which of the methods they use.
Google has not exactly flooded advertisers with information about its relatively untested Privacy Sandbox methods intended to enable ad targeting and measurement after third-party cookies are disabled in its popular Chrome browser by January 2022. And the lack of details has created confusion among advertisers, agencies, ad tech providers and publishers alike.
"I think the issue is people refer to the Google Privacy Sandbox as one thing when it's really a collection of many potential solutions," said Amanda Martin, vp of enterprise partnerships at digital agency Goodway Group. "Terms are being used in more of an umbrella fashion when in reality the proposals all solve for very specific things."
Can advertisers still use their first-party data with Google after Chrome disables third-party cookies?
Yes, but only in limited ways. Google says it wants to stop individual-level targeting of people across the web after it disables third-party cookies. And, there are only certain ways the company will allow advertisers to use their first-party data for individual-level targeting once its plans go into effect. They'll still be able to do individual-level targeting and campaign measurement inside Google-owned inventory, such as in search and YouTube, by matching their first-party data to Google's first-party data, for example. Google, as the publisher of properties including Google Search and YouTube, considers its own user login data to be its first-party data.
What about with Privacy Sandbox methods?

The distinctions for first-party data use get trickier when it comes to the Privacy Sandbox methods in development for targeting people who use Google's Chrome browser as well as when advertisers buy non-Google inventory through Google's ad exchange.
Advertisers will be able to use their first-party data in conjunction with FLEDGE, the Privacy Sandbox method that mimics retargeting by aiming ads at interest groups. FLEDGE stands for "First Locally-Executed Decision over Groups Experiment."
How can advertisers use first-party data with FLEDGE?

Advertisers using FLEDGE will be able to create interest groups based on their first-party data, which can be uploaded via a "trusted server" where information about an ad campaign's bids and budgets would be stored. The Privacy Sandbox API is designed to ensure that those people reflected in that first-party data see ads targeted using the FLEDGE method. As with other Privacy Sandbox methods, it's open for use by other ad tech firms and DSPs, too.
So what's the tricky part?

FLEDGE isn't the only way that advertisers expect to use first-party data with Google, according to Martin. She also expects to employ advertisers' first-party data when using another Privacy Sandbox ad targeting method called FLoC. Martin said she plans to use advertisers' first-party data in order to understand correlations between what brands know about their audiences and the cohorts or groups of people the FLoC method generates on brand websites. But this is key: The FLoC method does not allow one-to-one tracking or targeting of individuals, so while the data advertisers have about their customers will help them determine correlations between cohorts and their customers, it cannot be used to make connections at the individual-level.
Remind me how FLoC works again?

FLoC, or Federated Learning of Cohorts, is a method that uses machine learning and relies on the browser to generate cohorts or groups of thousands of people for targeting. An algorithmic process inside the browser builds cohorts based on the sites people have visited in recent days, the content of pages they viewed or other factors.
In an effort to preserve privacy, when Chrome (or, if they want, other browsers) build FLoCs, Google's ad exchange or other DSPs or advertisers will receive cohort IDs, also called FLoC IDs, but they won't receive any individual-level data.
So, what's a FLoC ID?

A FLoC ID is an identifier representing an entire FLoC or cohort of people. The method works by allocating a cohort ID to a user based on her browsing history, but it's produced in such a way that it is intended not to be traceable back to an individual. For example, if there is a FLoC for people interested in home design, then everyone in that cohort would be given the same FLoc ID, and those people can also be given IDs for other cohorts into which they have been grouped. There is no ability in FLoC — and Google will not provide any ability — to do any kind of individual targeting at a user level in conjunction with the method.
So how does advertiser data come in with FLoC?

Google will make FLoC cohort IDs available for advertisers to target, allowing them to use their own data, machine learning models or predictive analytics to evaluate what those cohorts of people are interested in based on what FLoC IDs imply. For instance, the IDs might indicate cohorts have expressed interest in golf, gardening, punk rock or bird-watching.
So, while advertisers will not be able to do one-to-one targeting of individual users in FLoC or use their first-party data to build FLoCs, they will be able to use their own first-party data to help determine which FLoCs they want to reach. "First-party knowledge will help brands select FLoCs to target," said Martin. "Advertisers should plan to gain insights from both [FLEDGE AND FLoC] while respectfully protecting the privacy of the visitor or consumer," she said.
Google plans to make FLoC available for testing in Google Ads in the second quarter of this year.
What don't we know yet about Privacy Sandbox and first-party data?

Agency and ad tech execs said Google has not provided as much detail as they would like regarding FLoC. "There are a lot of open questions that need to be answered around how FLoC will work," said Krystal Olivieri, global svp of data strategy and partnerships at media buying agency GroupM.
For instance, companies don't know yet which specific user interests will be reflected in the FLoCs the browser generates. That's because FLoCs won't be created by Google or any other company using them, per se. Instead, they will be automatically generated using machine learning algorithms — albeit in many cases those algorithms are built by Google — which is why Google execs often talk about the method as something even they will have limited control over.
https://digiday.com/?p=406589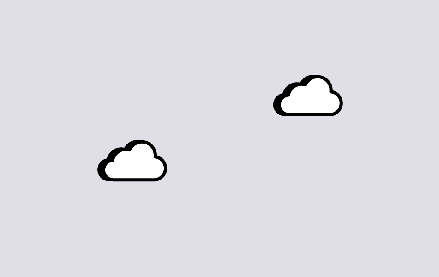 November 29, 2023 • 6 min read
Reducing carbon emissions from the digital ad ecosystem is an important priority, but various players are skeptical that much can — and is — being done to practice sustainability.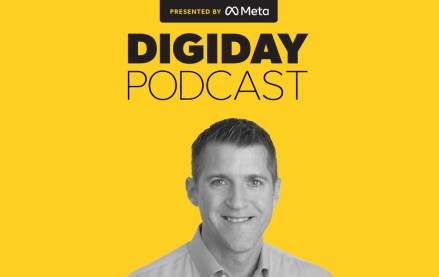 November 28, 2023 • 4 min read
Google's vp of global ads is confident that cookies will be gone from Chrome by the end of next year, despite all the challenges currently facing the ad market.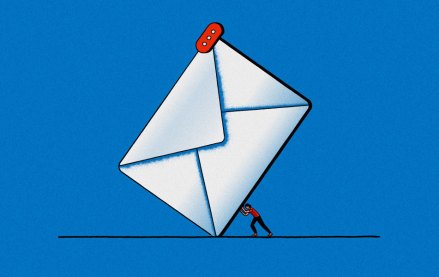 November 28, 2023 • 6 min read
Some email newsletter platforms' click-through rates are actually click-to-open rates, which are measured against the number of emails opened rather than the emails sent. But buyers seem to prefer it that way.