'Wouldn't make economic sense': Despite hyped targeting restrictions on 2020 political ads, few new limits are in place
October 12, 2020 • 11 min read
•
•
Ivy Liu
When Google announced in November last year it would limit targeting capabilities for political advertisers, the restrictions were deemed "harsh" and "severe." The New York Times proclaimed, "Google Policy Change Upends Online Plans for 2020 Campaigns."
Google's change has inspired some political advertisers to spend elsewhere and some to spend more. However, despite a smattering of new limits and requirements — and even a few updates to media contracts —many in the online political ad world say not much has really changed since revelations of ad-fueled disinformation campaigns and voter targeting scandals erupted after the 2016 election.
Significant for candidate campaigns and PACs long reliant on the practice, Google's new rules stopped allowing political advertisers to target ads to customized lists of voters. It also ended retargeting political ads to people who previously interacted with a site or mobile app. From then on, they were limited to targeting only based on age, gender, context and zip code.
Since then, said Eric Frenchman, chief marketing officer at Republican digital consultancy Campaign Solutions, "I don't even put Google display on proposals to clients." He had regularly bought display ads direct from Google before the rule change.
Political advertisers have grown accustomed to building voter lists, sometimes based on simple things like whether people gave money to a campaign, and sometimes based on sophisticated data modeling, demographic and psychographic data, voter sentiment analysis and voter scoring.
There are still a lot of ways to target specific voters while still in Google ad space though. Because most major demand-side platforms offer Google ad inventory, political advertisers can circumvent the targeting limitations by going to another platform that offers microtargeted Google display ad inventory. There are plenty.
In fact, most firms operating in the labyrinthine digital ad ecosystem have not placed any new limits on political advertisers since 2016, especially when it comes to targeting.
"I do more on Facebook and more on the DSPs than I did before," said Frenchman. Facebook still allows political advertisers to target messages to their own custom voter lists.
There is one big gap though: to access YouTube's ad inventory, political advertisers must still buy direct from Google.
Some political advertisers are still in on Google, just expanding the audiences they target as a result of the restrictions. "We're spending more on direct than we used to, and it's more about inventory quality than it is about targeting capabilities," said Chris Stelmarski, vp at democratic consultancy MVAR Media, where he heads up digital strategy and advertising. He said he isn't confident that high-quality Google ad space is available through other platforms.
"We're spending probably 60 percent of our budget on broader targeting," he said. Far more budget went to more narrowly-aimed campaigns in the past, he said.
Stelmarski suggested Google targeting restrictions could have a positive effect on its bottom line. Since narrow targeting tends to result in smaller audiences and less spending, targeting limits might boost spending. "I think they're trying to push political advertisers to spend more money [to] be more worth their while," he said.
Some Democratic consultants complained that Google's move helped Republicans. In an open letter to the company after Google announced the targeting restrictions, representatives of more than 40 Democratic consultancies and candidate campaigns argued that Republicans benefitted from the limits because they can still reach a core base of older, white, male, non-urban voters with broader targeting.
"In contrast, Democratic voters and supporters are more diverse, more likely to be cord-cutters, mobile phone users, and generally those who are harder to reach with traditional advertising methods," noted the Blue Digital Exchange coalition.
The GOP balked after Google curtailed ad targeting, calling the restrictions "a blatant attempt to suppress voter information." Party groups directly addressed use of first-party data gathered by campaigns for purposes including ad targeting in a joint statement from The Republican National Committee, National Republican Senatorial Committee, National Republican Congressional Committee and the Trump 2020 campaign. They wrote, "Google is now arbitrarily saying this is not allowed. There is no other description of this than muzzling of political speech."
Short memories
In just a few years' time, the practice of using data and analytics to precisely target specific messages to specific voters has gone from celebrated to demonized, particularly in general news media. After 2012, the  staffers running data science-driven campaigns for Barack Obama's re-election campaign were praised as the "wonks" who brought great digital hope for Democratic wins long into the future. The hype inspired brand advertisers to clamor for that same Obama data magic, later realizing that a lot of it was the same stuff commercial brands had already been doing before the political people caught on.
Republican campaigns had done their own fair share of microtargeting, too, pioneering the practice in support of George Bush in 2004, then later sharpening their analytics-fueled voter targeting skills.  
Fast-forward to 2017. Reports of Russian meddling in the 2016 election through Facebook advertising emerged. Then in 2018, reports exposed illegitimate data gathering and use to target Facebook ads by British influence peddler Cambridge Analytica in support of President Donald Trump's 2016 campaign.
It added up to a general unease around the use of data technology and targeting by political campaigns. Since then, those qualms have been compounded by fears of persistent disinformation campaigns and the growing threat of deep fake video ads.
Business as usual … mostly
Twitter about a year ago banned political ads all together. Then there's Facebook. Despite calls for more stringent restrictions on targeting and ad oversight, not much has changed since its platform fell prey to a Russian disinformation campaign.
Facebook announced Thursday last week it "will temporarily stop running all social issue, electoral or political ads in the US after polls close on November 3, to reduce opportunities for confusion or abuse." The plan expanded on the firm's decision to prevent new political or issue ad campaign launches a week before election day.

In the hopes of creating improved accountability and transparency for online political ads, states including New York, Maryland and Washington passed new laws in 2018 requiring new disclosure obligations for state and local digital political ads. As a result, Google no longer allows ads related to ballot measures and candidates for state and local elections in Maryland and Washington. Facebook also stopped accepting local or state election ads in Washington.
MediaMath is among many digital ad platforms that hasn't limited any targeting capabilities for political advertisers, said the company's svp of Policy and Advocacy Daniel Sepulveda. For instance, the company still lets political advertisers target to custom lists of voters. "I think that's wholly legitimate," he said.
Today, as in previous election cycles, campaigns and advocacy groups continue to work with political data firms to develop tailor-made voter segments for ad targeting on the web, mobile and TV. Democratic data firm TargetSmart touts "granular precision" for TV ads through a partnership with Comscore.
Republican data firm i360 partners with DirectTV and Dish joint venture D2 Media Sales to identify and target television households. And nonpartisan data firm L2 delivers 600 fields of voter, consumer and modeled issue and behavioral data, enabling audience identification for ad targeting through a partnership with LiveRamp.
New creative controls, and contracts
While new targeting restrictions have been few and far between, some digital ad firms have established additional controls to pacify squeamish media owners worried about political ad content.
This year, some media providers have requested "no attack ads," said Ryan Kenney, vp of platforms at video ad firm SpotX. It's been a challenge. "What makes something an attack ad? Trying to plan for that is definitely tough," he said.
In response, the company created new political ad categories this election cycle. The "aggressive" and "informative" labels are applied through an arguably-subjective human review conducted by a ten-person inventory quality team. The labels are intended to give media suppliers a sense of ad message tone.
"It's just an effort from the SpotX side to provide transparency and guidance on what type of creative it is," said Kenney.
Political ad buyers have been caught up in Google's and Facebook's automated creative review systems. One Republican digital ad consultant, who spoke on condition of anonymity, described a daily experience uploading new ad creative, only to discover that multiple creative variations were tripped up by sensors for no obvious reason.
Because many political ad agencies work with Google and Facebook account reps, sometimes it's just a matter of a phone call to get the ads through, sometimes unchanged. "It's a game of whack-a-mole," said the consultant.
Of course, creative review processes are always especially tedious for political advertisers eager to hit the news cycle at the right moment. And this year, with media suppliers more sensitive to offensive, misleading or outright false political messages than ever, some are even writing new demands into existing contracts. One media owner now requires video ad transcripts, for instance.
"I've certainly seen an increase in some media owners coming to us with actual contract addendums," said SpotX's Kenney. "They're definitely going the extra mile in terms of wanting to clearly understand what kind of message the campaign was trying to convey."
Some media partners have added contract riders demanding a longer approval period for political ads, said Grace Briscoe, vp of candidates and causes at digital ad platform Centro. "I'm not sure what these horrifying ads are that they're fearful of," she said.
In part, some suggest media owners might be leery of running misleading or distasteful ads from dark money groups. Others worry about ads placed by unverified advertisers seeping in through smaller self-serve digital TV ad platforms.
Paperwork exercise
Both Google and Facebook have strengthened requirements to verify the identity of political advertisers using their self-serve systems. In addition to supplying a U.S. address, phone number and Federal Election Commission ID number, they ask for those setting up ad campaigns to submit a U.S. government-issued ID like a passport or driver's license and birth certificate.
Facebook sends advertisers a postcard with a unique code that must be sent to a U.S. mailing address. The idea is to prove the people running political ads are based in the U.S. in order to avoid infiltration of the ad systems by foreign actors (like Russian internet trolls, for instance).
The process is more a hassle than a serious deterrent, say political advertisers and those who work with them.
"This postcard didn't stop any bad guys," said the anonymous Republican advertiser. "All these little changes are well meaning, but I just don't know they're addressing the central problem. The personal information of Americans is helplessly exposed and used to divide the American public."
Stelmarski, the Democratic strategist, called the verification process "a paperwork exercise," adding, "It's frustrating to me because I actually care about how our elections are run." 
Facebook's verification process hasn't stopped every nefarious political ad scheme. The company revealed on Thursday it removed Facebook and Instagram accounts that violated its policy against coordinated inauthentic behavior. The group that created the fake right-leaning accounts spent around $973,000 on the platforms. Marketing firm Rally Forge, working on behalf of Turning Point USA and Inclusive Conservation Group, is based in the U.S., said Facebook.
Industry reluctant to change
While Facebook, Google and Twitter have been subject to media scrutiny and pressure from some lawmakers to stop ad-fueled disinformation on their platforms, the digital ad industry itself has little incentive to limit political ad targeting, said MediaMath's Sepulveda.
"It wouldn't make economic sense," he said, suggesting that smaller players would lose business. "It wouldn't make shareholder value sense to do so."
Indeed, political advertisers appear to have ignored a voluntary system established in 2018 by the digital ad industry's self-regulatory privacy body, the Digital Advertising Alliance, which was designed to improve ad targeting transparency and accountability.
The DAA launched an addition version of its ubiquitous blue Ad Choices icon for political advertisers. Shaded in an updated bipartisan purple, the triangular symbol is clicked to surface information including advertiser name and address, information about contributions and expenditures made by the advertiser and other disclaimers.
But when monitors of the program conducted a survey during the 2020 election primary season, they found no instances of the purple political symbol on any ads.
MediaMath automatically includes the political ad icon in political ads, said Sepulveda. He suggested it hasn't been widely used because it isn't required by law. "There isn't an immense amount of market pressure," he said.
Sepulveda said he had hoped MediaMath's ad clients would get behind the company's approach to greater digital political ad transparency. In wishful anticipation for passage of The Honest Ads Act, MediaMath built a database that would have made information publicly available about audience targeting, the amount spent on an ad and who funded it. But the bipartisan federal legislation has seen little action since it was introduced in 2017.
Meanwhile, Sepulveda has encouraged political advertisers to populate the database with information about their ads, to no avail. "That was naïve of me to think [they would]," he said, noting the system is on the shelf and ready to dust off anytime the act is passed.
"Someday," he said, "people will have to use it, and we will be first to market."
https://digiday.com/?p=380124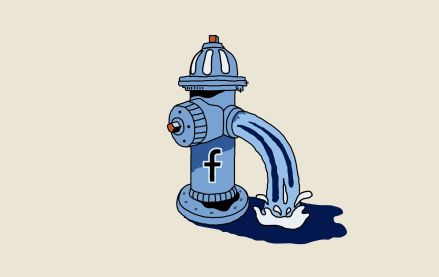 October 4, 2023 • 5 min read
•
•
Publishers are still feeling the effects of a change Facebook made in May that caused a steep decline in referral traffic. Nearly four months later, publishers aren't sure when — or if — that traffic will come back.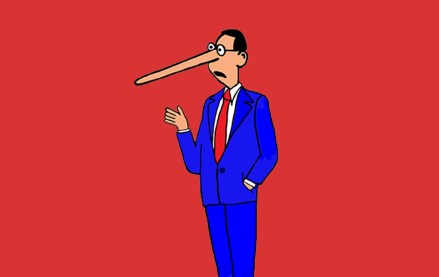 October 3, 2023 • 7 min read
•
•
A new definition for MFAs is available but the vague nature of the guidelines is leading to a lack of standards that might prevent adoption.
October 2, 2023 • 1 min read
•
•
The publishers who attended DPS were focused on the potential upsides of applying the technology to their operations while guarding against the downsides.