Why growth of women's sports coverage and advertiser interest is bogged down by small steps forward
April 8, 2021 • 7 min read
•
•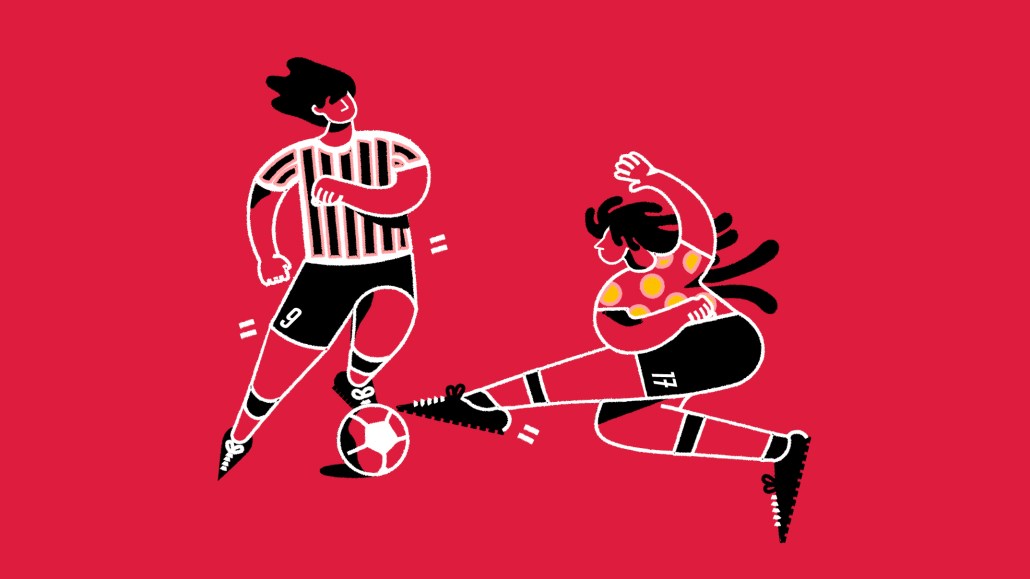 Ivy Liu
Get honest, in-depth coverage of media, marketing and TV, delivered to your inbox daily. Sign up for the Digiday Daily Newsletter here.
Coverage of women's sports has not historically attracted the same level of advertisers' interest or media coverage as men's sports. Inhibitors include lagging efforts by publishers in this space, a dominance of men in sports media and a struggle to convince advertisers of the value of aligning with content beyond big sports events. But progress is being made, albeit slowly.
Two years after launching its HighlightHER vertical to spotlight girls and women in sports, Bleacher Report is now pitching the property to advertisers. Meanwhile, legacy publishers like the Los Angeles Times are investing more resources into women's sports. And advertisers are starting to catch on to what is shaping up to be an area of opportunity for brands.
The struggle for women's sports coverage to inspire more investment from publishers and advertisers is a chicken-or-egg construct: Publishers blame advertisers for not putting more money into women's sports content, while advertisers say publishers aren't producing enough content to advertise against.
"Publishers need to step up their coverage of women's sports" to attract more advertiser investment, said Kristi Wagner, director of Content+ at media agency Mindshare. "The ad industry has a long way to go before we see women's sports receive even close to the interest that men's does," she said.
But Lauren Reynolds, executive editor of ESPN Digital, assures that women's sports coverage is "an area of growth for us, and for a lot of media organizations," adding their audience is demanding it and that "there's enthusiasm for it. Media companies would be foolish to look past it."
But media companies too often are looking past women's sports. A USC/Purdue study published on March 24 found that women's sports was severely underrepresented in television news and online media coverage. The study found that 95% of TV coverage focused on men's sports in 2019. Coverage devoted to women's sports in the study's sample of daily online newsletters and social posts from publishers on Twitter was 8.7% and 10.2%, respectively. Of the 93 newsletters analyzed, eight led with a story about women's sports in 2019.
Audiences' interest in women's sports is increasing, though, despite the coverage imbalance.
The 2019 FIFA Women's World Cup generated record viewership (993 million people watched on TV, 482 million on digital platforms), and the final was more popular than the 2018 men's final, with a 22% larger audience.
Viewership for the women's US Open tennis tournaments have been greater than for the men's as well — but media coverage was lacking. According to a report published by accounting firm Deloitte in 2020, an analysis of 250,000 news articles found women's tennis grand slam events received 41% less coverage than the men's events.
The number of people who participated in ESPN Women's Tournament Challenge brackets this year doubled from the 2019 number, according to a spokesperson.
ESPN Digital's number of female unique visitors across its digital properties last year increased by 4% year-over-year, and total unique visitors to the 2021 NCAA Women's Tournament are up 43% compared to the 2019 tournament, across ESPN's digital platforms.
Bleacher Report's House of Highlights audience is 30% female, according to House of Highlights gm Doug Bernstein.
In Q1 2021, the team that drew the LA Times' sports section's largest audience was the UCLA women's gymnastics team, according to sports editor Chris Stone. "They attract great attention, and it demands that we pay attention," he said.
Despite the increasing popularity of women's sports, a revenue disparity persists. Deloitte has said it expects TV rights and sponsorship revenue for women's sports to hit over $1 billion globally at some point, but it has not put a timeline on that projection. In fact, the company declared in its report that women's sports revenue in 2021 "will be well under a billion dollars — a fraction of the global value of all sports (men's, women's, and mixed), which in 2018 reached $481 billion, an increase of 45% over 2011."
"The [audience] demand is there, and investment could be there if people are willing to believe that women can be profitable," said Ari Chambers, social creator at HighlightHER. Advertising dollars were historically being "funneled" into men's sports, but not women's, according to Larry Mann, evp of media and business development at sports marketing agency rEvolution. Women's sports just wasn't a priority for advertisers, he said.
The attention being paid to the financial disparity is making women's sports into more of a priority for advertisers. Brands are showing "more interest in women's sports" beyond advertising around big events like the Olympics or the Women's World Cup, Mindshare's Wagner said. This shift, according to Wagner, comes from media coverage of the disparity between male and female sports, including the U.S. Women's National Soccer team and their recent fight for equal pay, as well as a surge of sports media startups founded by female athletes with the goal of lifting up women's sports. Wagner is currently working with more clients for potential media partnerships and deals in this space and expects to see this continue to grow, but she did not provide more details.
But ultimately what will pry advertisers' pocketbooks all the way open to women's sports is publishers continuing to prove a sizable audience for women's sports exists.
Although B/R's HighlightHER has been around since 2019, the publisher felt the need to wait until it received 100,000 followers before pitching it to advertisers, Bernstein said. The property's Instagram account crossed that mark in January and surpassed 110,000 followers in March, up from 30,000 in March 2020, according to B/R data shared with Digiday. The publisher is now pitching HighlightHER's content to advertisers for branded and sponsored opportunities on social and is looking for brands willing to commit to longer-term deals.
"Full platform for a full calendar year — not just dip in and out for Women's History Month or a particular event," Bernstein said. This comes after interest from inbound advertisers like Nike, which co-created with HighlightHER a video campaign for the 2021 NBA All-Star game that was posted on social and aired before the game on TNT on March 7.
Publishers are also addressing the systemic issues that have contributed to the incongruities between men's and women's sports. Those span the scope of their coverage as well as the personnel behind their coverage.
A big difference in men's and women's sports is the "transactional nature of men's sports," according to Jena Janovy, senior deputy editor of Enterprise & espnW Features at ESPN Digital. The hype around the pre-draft, draft and trade of athletes "doesn't exist at scale in women's sports at the same pace and level." The ESPN Digital team is working on growing its coverage of recruiting in women's sports, so that female athletes are just as recognizable as men before they go professional. For example, the team has increased its daily coverage of women's college basketball and soccer and its ranking of high school girls basketball players.
And sports publishers need to hire more women to help evolve sports coverage. Last year, the Los Angeles Times had 24 sports writers — just four of them were women. That has to change, Stone said. In February, Iliana Romero left the Orlando Sentinel, where she said she was the only Latina sports editor at a U.S. newspaper, to become deputy sports editor at the Los Angeles Times. She is the highest ranking female sports editor in the publication's history, according to Stone.
Romero is "leading the vision for the LA Times' future," Stone said. The week of April 5, the Los Angeles Times launched a twice-weekly high school sports newsletter called Prep Rally. Stone says girl's sports will be a central part of the newsletter. Sports editors, according to Romero, are still figuring out how to allocate resources to coverage of women's sports, due to "a fight right now for subscriptions and page views."
"Gender and diversity inclusion and varied backgrounds contribute to coverage," Romero said. The lack of this within newsrooms "is a significant hurdle" to the issue of women's sports coverage, she added. Romero is also board chair of the Association for Women in Sports Media, president of National Association of Hispanic Journalists's Central Florida chapter and leader of its Sports Task Force.
"It's not that people are not wanting to do it, but the system is not built to always make this possible… Ignoring this is such a huge risk for any entity," she said. Spot coverage of women's sports isn't enough to draw a dedicated audience or advertiser investment, and a real effort needs to be made by publishers to put more resources into this topic, Romero said.
This year's Tokyo Olympics might provide an opportunity for more media coverage of women's sports, and bring a "heightened awareness" to successful female athletes, according to Wagner. "My hope, and what I think we could see coming out of this year, is a more sustained interest and commitment" from advertisers supporting women's sports coverage, Wagner said.
This article has been updated to reflect that the audience for Bleacher Report's House of Highlights vertical is 30% female; it previously attributed the stat to Bleacher Report overall. The article has also been updated to reflect that Ari Chambers is a social creator at HighlightHER. It previously credited her as founding HighlightHER, but a B/R spokesperson said that is not accurate and that Chambers was instead the first employee hired for the vertical's launch.
https://digiday.com/?p=410270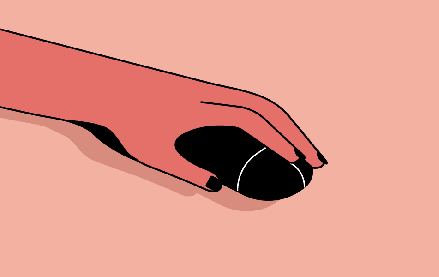 December 1, 2023 • 3 min read
People claim that the role of chief diversity officer is vanishing. However, AI is booming, and the CDO can help ensure responsible AI.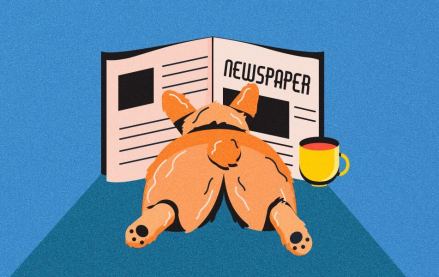 November 30, 2023 • 4 min read
Digiday+ Research found that publishers' programmatic ad revenue didn't quite live up to expectations this year, but they still see it as a growth area.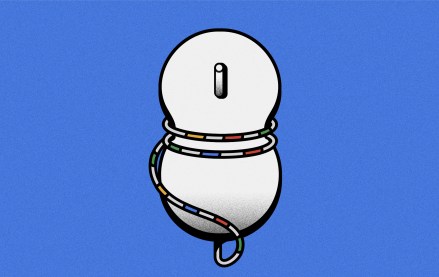 November 30, 2023 • 13 min read
For a couple of publishers, referrals from Google are down upwards of 60%.