What changes (and accelerates) in ad tech during a recession
May 28, 2020 • 5 min read
•
•
There is a new urgency to lower costs and increase transparency in ad tech, and what might have happened in three years, may happen instead in three to six months. The recession has accelerated a lot of what was already bound to happen and The Trade Desk restricting publishers from selling the same impression via the same ad tech vendor was the tipping point.
Here are five ways the media recession is putting pressure on ad tech.
Supply-path optimization intensifies
Given SPO is a catchall term for how buyers get the best impressions for the lowest price from as few as ad tech middlemen as possible, it's no surprise to see it intensify during the downturn.
"We have two of these deals worldwide at different stages of execution now that programmatic needs to be more efficient on limited resources for many buyers," said Jeff Hirsch, chief commercial officer at ad tech vendor PubMatic.
These deals are effectively a way for advertisers and agencies to get intel from PubMatic on the impressions they've won and lost. It's a valuable insight for cash-strapped programmatic buyers in a market where there's an abundance of impressions to buy.
"There's more urgency to get these deals done because the buy-side wants to see the benefits now," said Hirsch. Those buyers are, however, wary of making the wrong decision given how stressed most ad tech vendors are. "Buyers want to be reassured of our financial stability, which we weren't hearing before the coronavirus," said Hirsch.
Prebid reaches maturity thanks to SPO
When The Trade Desk pushed ad tech vendors to pick a preferred path to their publishers it pushed wrappers, the technology publishers use to manage their programmatic partners, into the SPO debate.
Prebid is the one wrapper that could benefit more than the other major alternatives — Amazon's Transparent Ad Marketplace and Google's Open Bidding — from those decisions given some of the largest ad tech vendors including Rubicon Project, Xandr and The Trade Desk are on its board. Prior to the move, the wrapper's shift to server-to-server header bidding trough the Prebid Server platform had already piqued the interest of publishers looking to better manage their ability to sell more impressions.
"Prebid has reached maturity across the publisher base that is willing to embrace it and, in fact, we will now move from client-side pre-bid to server-side due to the extra focus on latency caused by client-side Prebid," said Bob Regular, CEO of Infolinks.
More publishers seem interested in making the switch now.
"We're seeing more interest in Prebid Server," said Tom Levesque, director of product management at Xandr. "Wrappers like Prebid are now part of the SPO story whereas in the past the focus was on SSPs, DSPs and other intermediaries."
For many ad tech vendors, the focus is now on cash flow
There's a scramble across the supply chain to hoard as much cash as possible by ad tech vendors hoping to ride out the recession.
"Beyond managing our core DSP business my job is much more about cash flow management now, whether that's dealing with postponed payment terms or negotiation with up and downstream partners in the supply chain," said Frans Van Hulle, CEO of ad tech vendor PX.
Most ad tech vendors are trying to identify those partners with the highest trust and reliability so they can get paid on time. Usually, if there's a default on payment at the top of the supply chain from an advertiser then that reverberates its way throughout the entire system and no one gets paid.
Delayed payments are creating a domino effect that's pummeling the cash flows of many ad tech vendors. Demand-side platforms like PX get squeezed because they get paid by the agency for placing ads on behalf of their advertisers, while supply-side platforms suffer similarly by often having to pay publishers long before they are paid. The result is ad tech vendors carry colossal debt to bridge the gap in payment terms.
"Organizations are now hyper-aware of the players in their ecosystem and are cautious of any B or C players involved," Michael Shaughnessy, svp of operations and partnerships at Kargo. "The fear of payment — or lack thereof — is very real. We're hearing this from everyone and the coronavirus only accelerated the fear."
Publishers turning to their own first-party data (again)
It sounds counterintuitive that premium publishers could profit at a time when advertisers want to spend less, not more, but that hasn't stopped some trying by selling lucrative data.
The New York Times, for example, is phasing out all third-party data used to buy its inventory, while Conde Nast started offering advertisers new proprietary first-party audience segments to target ads on its sites. Moves like this have had varying degrees of success for publishers in the past, but unlike those, advertisers seem more open to paying for them. As much as advertisers are focused on value for money, it's with a greater eye for quality than in previous recessions. That's an easier pivot to make now when the cost of buying ads from the likes of The New York Times and Conde Nast is cheaper now.
"This could work well for premium publishers if they get their story right, especially in explaining the value part of the equation," said Christian Polman, group chief strategy officer at Ebiquity. "They have the further advantage that 'premium' is now more affordable as a result of lower CPMs."
Connected TV still has a scale problem
Connected TV was tipped to grow on the back of media buyers moving away from long-term media commitments toward more flexible online channels.
The decision was made easier thanks to a surge in available inventory as a result of housebound viewers watching more content on their connected TVs. So much so that Samsung decided now was the time to sell impressions on its own connected TVs via ad tech vendor SpotX. There are infrastructure problems, however, that are limiting the number of impressions available and subsequently the flow of media dollars to broadcasters.
"The biggest issue in the space is that you have a 50% fill rate that the industry thinks can be solved through server-to-server integrations or with more demand," said Chris Maccaro, CEO at ad tech vendor Beachfront. "These are problems that are commanding more attention but what we really need is disruptive innovation on the sell side — in collaboration with publishers — to fix it rather than always looking to the buy side."
https://digiday.com/?p=368303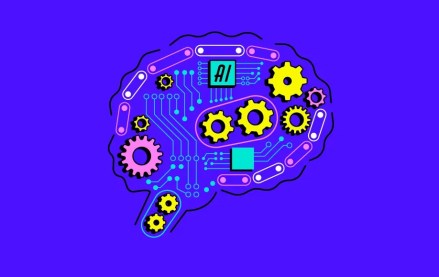 December 11, 2023 • 5 min read
As Google and Meta roll out new features, startups like Runway are finding new ways to compete for enterprise clients.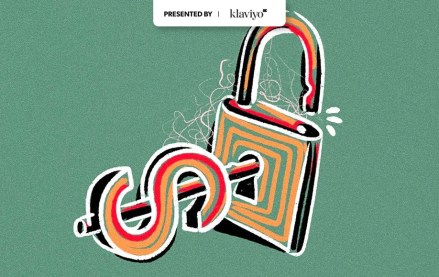 December 8, 2023 • 5 min read
Future plc's CFO Penny Ladkin-Brand announced on Thursday that she is stepping down, as the U.K.- based media company reported declining revenues and a new two-year investment plan to get back to growth.
December 7, 2023 • 13 min read
In this week's Media Briefing, publishing executives share how the task forces they created earlier this year to oversee generative AI guidelines and initiatives have expanded to include more people across their organizations.