'Cash flow is king': Advertisers are making agencies wait longer for payments
April 28, 2020 • 5 min read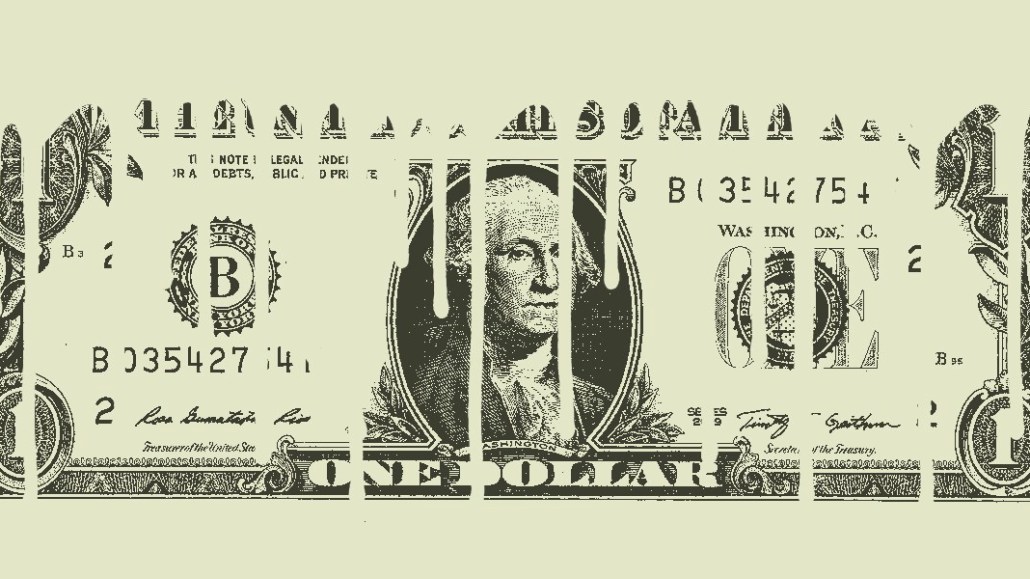 The new normal for ad agencies is advertisers stretching out payment terms, adding a further burden to shops dealing with lower demand for many of their services.
Advertisers asking for up to 90 days extra on top of agreed payment terms, which can range from 30-90 days, according to the 12 media execs interviewed for this article. By delaying payments, advertisers effectively borrow that money. This is a replay of what started in 2008-2009, when advertiser's stretched payments to the point where WPP's then-CEO Martin Sorrell complained in 2013, "We're not a bank."
"If an advertiser is on 45 days they're trying to get 60-day terms, and if they're on 60 days then they're trying to get to 90," said Nancy Hill, founder of The Agency Sherpa and former 4A's president. "It's not right, but I understand why. Everyone is trying to retain their cash. There's not even one I can point to because it's literally everybody."
That can be particularly galling, however, when the companies doing this sit in far better financial positions.
Pfizer has told agencies that it could take up to 120 days to get paid, according to two separate sources with knowledge of the plan. Usually, the pharmaceutical giant pays agencies within 60 days. Pfizer's market capitalization is $212.7 billion.
But the bigger the client, the more it can get away with, it seems. After all, few agencies want to end on the wrong side of Pfizer, which spent $2.6 billion on ads in 2019, according to Statista.
"Agencies are going to want to work with Pfizer regardless of those terms because they represent stability as a business that's either not going to be impacted by the coronavirus, and even it if it is then will be in a positive way," said an agency source.
The decision won't be as straightforward for other agencies. For those agencies, the pharmaceutical company has given them a termination right, which means they can walk away from the account if they can't swallow the stretched terms, said the second exec.
Pfizer did not respond to two requests for comment.
It's no surprise that the industries hit hardest by the pandemic like travel and retail have been among the first to delay payment terms to agencies. TK Maxx in the U.K. has delayed payment terms with all its suppliers, including agencies, from 30 days to 120 days. German retailer Bijenkorf has added 60 days on top of its existing 90-day payment terms to suppliers. But the frequency in which these requests are happening is nevertheless worrying for agency execs, particularly for those who can't bankroll the cost of some of the more protracted delays. Neither TK Maxx or Bijenkorf responded to a request for comment.
"Cash flow is king right now so we're getting clients that are asking us to either extend payment terms or change them," said Oliver Bishop CEO of TIPi Group, which has clients in the retail, restaurant and DTC industries.
Those discussions create ripple effects as one company's spending is another company's income. And the longer an advertiser holds on to cash the more likely it is that agencies will either have to find funds from elsewhere or squeeze other firms along the supply chain, said Bishop.
"How do you respond when a client says 'I need to put my people first and so haven't got the cash to pay you?'," said Luke Judge, CEO of media agency Incubeta in the U.K. and the U.S. "Where we can we'll accept extended payment terms and if we're able to then we'll put plans in place to trickle money through for payments that are due. Being empathetic is the trick of the trade now."
There are times, however, when advertisers need to take more drastic measures to keep their costs down. Take the travel sector, for example. Revenues are dwindling for airlines as travel restrictions grow, leaving some short of the funds needed to pay agencies.
KLM has halted all its spend with its media agency until further notice, said an ad exec who works with the airline. The decision comes as the airline tries to shore up its balance sheet in order to outlast any drag revenue from the travel lockdown and economic slowdown.
"KLM has laid off 40% of their staff and all they've told all external service providers like contractors and their media agency that they don't have the cash to pay them," said the exec.
KLM did not respond to a request for comment.
While agencies often feel intimidated into accepting unfavorable payment terms, some have found ways to cope. In exchange for a percentage of an agency's annual fees, credit insurance firms can cover the costs should any of its clients be unable to pay fees on time.
"If clients don't fall within our credit insurance bracket then there's a difficult conversation to be had, said Bishop. "As much as I want to help those businesses there's no way I can offer those extensions when I'm not insured for it."
There is a fear, however, that delayed payments could push agencies to breaking point. Prior to the current crisis, payments for a wide range of services — such as programmatic, production, agency fees and social media — were already stretched by businesses that wanted that money for other projects. Payment terms for ad agencies lengthened by more than a quarter (27%) to 58 days on average last year from 46 days in 2013, according to the Association of National Advertisers study of 109 client-side marketers.
"We have clients asking for extended payment terms or reduced fees," said an agency exec on condition of anonymity. "I just want them to know that we're going to have let people go because of this. We're all in a shitty boat and I want to help but it's not like they're passing this onto us without repercussions. It's not a guilt thing, it's a reality thing."
Kristina Monllos contributed reporting.
https://digiday.com/?p=365311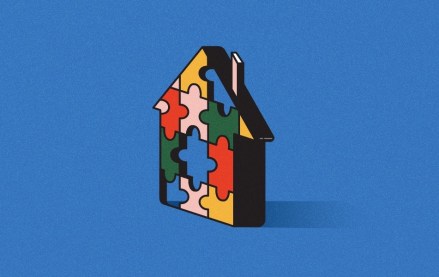 September 22, 2023 • 4 min read
Apartment Therapy's president Riva Syrop took the stage at the Digiday Publishing Summit to discuss the convergence of commerce and sponsorship revenue within its Small/Cool event.
September 22, 2023 • 4 min read
Media execs took stage at the Digiday Publishing Summit to discuss the growing importance of ROI in ad campaigns this year.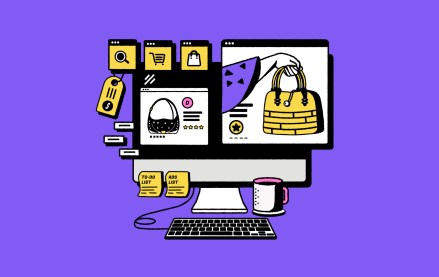 September 22, 2023 • 4 min read
CEO Satya Nadella said AI assistants will be as ubiquitous as PCs and will help users navigate across apps, operating systems and devices.