This could easily seem the best of time for Web video. Consumption is up, ad rates are up, valuations are up. But underneath all the frothy activity, there's a nagging question of whether Web video will ever truly measure up, particularly when it comes to its giant big brother, TV.
For all the talk about the Web overtaking TV, it's not even close. As Mark Cuban pointed out this week at the Business Insider Ignition conference, TV will remain the best boredom cure in the universe for the forseeable future. Even within its comparatively tiny world, Web video is riven by inconsistencies and some denial about its place in the pecking order.
During a wide-ranging panel on the state of the industry at VideoSchmooze conference, for example, executives debated whether the medium needs an upfront, whether consumers should be allowed to both choose and skip ads and whether TV dollars are soon finally ready to shift online. Underlying all of the discourse was a ongoing question — the question of Web video quality. Right now, even as a flood of high production-value content heads to the Web, the ad industry still seems uncertain whether Web video content is on the level or close to the level of TV.
For example, at a recent Digiday Video conference, several buyers complained that it was difficult to buy inventory from "the torso," i.e., quality Web video programming, ranging from NY Times videos to native shows on Blip.tv.
But at Wednesday's event, Tracey Scheppach, innovations director at VivaKi Starcom MediaVest Group, said the Web is missing a huge opportunity that she calls the belly. Despite the unhealthy connotation, the belly Scheppach was referring to is the vast library of quality cable programming — TV content — that is not available online because cable networks are afraid of alienating thier cable-provider partners. And TV everywhere-like authentication is moving too slowly to allow the torso to swell to a big fat quality belly.
"That content has gotten stuck," said Scheppach. For example instead of the Food Network flooding the Web with hundreds of episodes of Rachael Ray and Mario Batali's various shows, we've seen an explosion of food bloggers and video producers who have demonstrated a inconsistent level of talent and production quality. "People are trying to replicate the belly," said Scheppach.
"The challenge on Internet is you're one in 10 zillion," noted Cuban. It's the age-old Internet media problem of oversupply. There's simply no scarcity — and quality. That is why YouTube never comes close to selling out all of its ad inventory, and maybe why it feels compelled to try gimmicks like skippable ads. After all, people are conditioned by 60-plus years of trading attention to advertising for quality content.
Witness the TV upfront getting bigger year after year, despite how antiquated its seems. And the what about the Web doing its own upfront? Scheppach and moderater Bill Lederer, CEO at Kantar Video, vocally advocated for a Web video upfront. Scheppach, who suggested that Web giants band together, actually turned to Suzie Reider head of advertising sales YouTube, to push her on the upfront idea, arguing that 70 percent or so of TV dollars trade hands at that point. "If you don't synchronize [your selling] with that period, you are out." And yet, as Reider noted, that several Web video companies have tried upfronts without success.
It says something when the 800-lb. gorilla of Web video, which streams 3 billion videos a day, is tentative like that. There's just not enough quality to get brands excited enough to open up their checks with any haste. And until YouTube proves it can be a platform for such quality, repeatable content, those buyers may stay waiting patiently for the belly to expand.
https://digiday.com/?p=548
October 2, 2023 • 1 min read
•
•
The publishers who attended DPS were focused on the potential upsides of applying the technology to their operations while guarding against the downsides.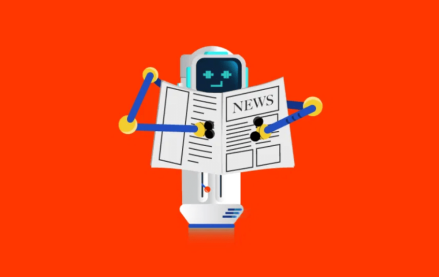 October 2, 2023 • 4 min read
•
•
Now that ChatGPT users can surf the internet for information, some publishers are reconsidering the weight of the issue.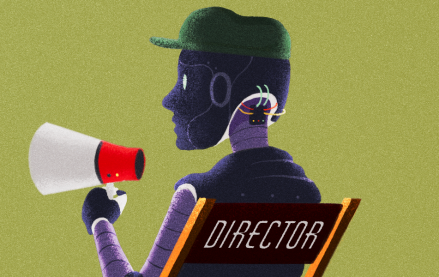 October 2, 2023 • 5 min read
•
•
As Meta makes celebrity-like chatbots, ChatGPT learned to "hear," "see" and "speak" while Spotify is piloting AI-translated podcasts.