Vodafone revives plan to bring programmatic in-house
September 27, 2019 • 4 min read
•
•
Vodafone is having another crack at buying its own programmatic ads a year after it backtracked on its first attempt to do so due to it being far more complicated than it originally thought.
The telecommunications business has 12 people who currently plan and buy programmatic ads, and is on the hunt for a further nine roles, according to job posts on LinkedIn and Google.
Hires started as far back as January, with the arrival of head of biddable media Meyrick Irving from Omnicom's Hearts and Science. Other roles were created shortly after Irving's arrival including programmatic and display team leads alongside programmatic campaign manager, which were filled primarily by agency execs, according to LinkedIn. Looking ahead, Vodafone wants to bring in a mix of senior and junior execs to cover a range of roles from programmatic optimization specialists to manage campaigns bought from its licensed ad server and demand-side platform, as well as programmatic audience specialists to help broker its publisher and private marketplace buys, per the job posts.
Vodafone hasn't responded to a request for comment; we'll update the piece when they do.
Building a team to the scale of Vodafone's unit isn't cheap. Nor is it for the fainthearted given the biddable media team would handle around a quarter of the $530 million (£405 million) Vodafone spends on media each year, according to media data consultancy Comvergence.
The average salary for a programmatic trader in the U.K. is £33,005 ($40,718), according to job site Indeed.com, while licensing a DSP like the deal Vodafone has with Adform can start at around £20,000 ($24,674) a month to license. That's the bare minimum for an advertiser like Vodafone, which also has deals with ad tech vendors including Doubleverify, Adobe and Tealium to fund. Expensive talent alongside pricey ad tech can easily push the cost of an internal programmatic team to tens of thousands of pounds each month.
That level of investment is a stark turnaround for an advertiser that wasn't sure whether it could manage its programmatic investments in-house last October. Back then, Vodafone said it would buy most of its digital ads itself, but only ended up doing so for search and social. Complexity was the enemy of execution for Vodafone and the business ultimately paused attempts to buy its own programmatic ads as a result. At the time, it looked like Vodafone had backtracked on its original plan for programmatic. Global head of media Paul Evans left midway through the project, while Vodafone's comms had been non-committal on the future of programmatic at the business when they ran into some problems. Now, it's clear those moves were nothing more than a cautious delay. Taking media in-house is a cultural, as much as it is an operational change, after all.
The company told Campaign in March that early results from buying its own search and social ads had been "overwhelmingly good." Between June 2018 and March 2019, Vodafone had a team that had between 120 and 150 people in 11 markets including the U.K., Germany, Egypt and South Africa.
It hasn't all been plain sailing, however. Global director of brand and media Sarah Martins de Oliveira, who spearheaded the in-house drive, left in the summer. While Vodafone is too far gone to do a complete U-turn on its attempt to manage as much of its media investments as it can, it does pave the way for other senior marketers there to tweak the strategy, especially in the wake of it swapping in Dentsu Aegis Network's Carat for WPP's GroupM earlier this month for its £405 million ($530 million) global media account.
"The risks we have seen in other businesses are that an in-house media operation sits in a silo away from brand marketers, this is where in-housing fails," said Tom Denford, chief strategy officer at media management consultancy ID Comms. Vodafone is among the early pioneers, he said. It has a direct-to-consumer model that suits an in-housing approach, but the business will still need its agencies to complete the switch, said Denford. "It's additive rather than replacing the need for an agency during this transition, and the smart agencies are realizing the role they have to play to support these changes," he said.
When L'Oréal hired WPP's Essence in June, for example, it did so in part because it was able to divvy up responsibilities between its own biddable media execs and the media agency's team. This hybrid model makes a great deal of sense for advertisers like Vodafone and L'Oréal, since the majority can adopt it without much fuss. As long as programmatic advertising remains complex, agencies will continue to benefit and simpler ad platforms will continue to capture more and more media dollars.
https://digiday.com/?p=347471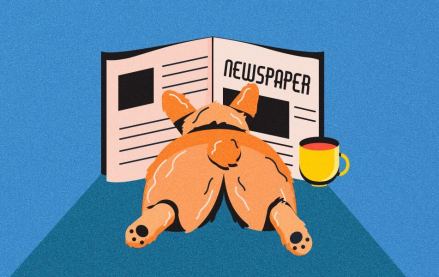 November 30, 2023 • 4 min read
Digiday+ Research found that publishers' programmatic ad revenue didn't quite live up to expectations this year, but they still see it as a growth area.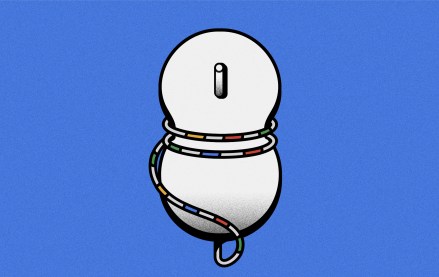 November 30, 2023 • 13 min read
For a couple of publishers, referrals from Google are down upwards of 60%.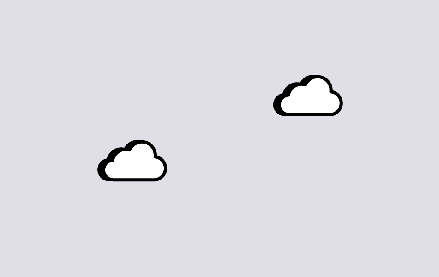 November 29, 2023 • 6 min read
Reducing carbon emissions from the digital ad ecosystem is an important priority, but various players are skeptical that much can — and is — being done to practice sustainability.