Amazon woos UK publishers to create product-guide content on Amazon
October 30, 2019 • 4 min read
•
•
Amazon has been rolling out its invite-only Onsite Associates Program in Europe. The program consists of product-buying guides created by affiliate publishers on the platform.
According to several publisher sources, they plan to start testing the program in early 2020 so as not to cause disruptions during the frantic upcoming shopping periods of Black Friday and Christmas.
Amazon has said that it is working with a variety of publishers on content and that it is currently in an invite-only phase in the U.K.
The program, an extension of its Associates Program, has been live in the U.S. for nearly two years, and lets affiliate publishers host their product review content on Amazon, sharing a cut of the products sold with publishers. Digiday has previously reported that U.S. publishers have made monthly revenue in the range of four to six figures from the program.
As with other publisher and platform relationships, the prospect of more traffic and revenue comes with latent risk in forgoing a longer-term direct relationship with the customer. But that hasn't stopped publishers from wanting to work with Amazon on the program, said Simon Jary, svp consumer worldwide at publishing group IDG, speaking at Digiday's Publishing Summit Europe.
"We know Amazon attracts shoppers; it's about being where the audience is," said Jary. "We are cautious about this. It's different to putting content on Facebook or Google AMP. It's going directly onto a retailer's sites, so there is some caution there for publishers giving away content. That's a risk."
Other U.K. publishers contacted for this article plan to test how the program will impact revenue but are aware it relies on the algorithm favoring reviews.
Yet the other side of the coin is that 54% of product searches happen on Amazon, 46% on Google, according to Jumpshot. For a lot of commerce publishers, the majority of traffic comes from Google Search. The hope is that publishing content on Amazon shouldn't cannibalize publishers' direct or Google search traffic but that the traffic and revenue is incremental.
For Amazon, having authoritative content from publishers on its site is a no-brainer when the veracity of user-generated reviews is in question. For now, IDG won't be writing specific product reviews for Amazon but customizing existing ones. The platform wants objective content from publishers, but writing content for the platform calls into question how objective they could be, said Jary.
"[Amazon] promises free brand exposure on Amazon, but it's the ability to monetize our existing content that interests publishers," he said.
In the U.S. where the program is already live, IDG plans to create product guides from three of its tech sites, PCWorld, Macworld and TechHive. In the U.K., it will run product guides from Macworld and Tech Advisor. Categories that convert particularly well for the publisher on Amazon tend to be high-margin tech gadgets like wearable technology, laptops and phones. As is true with regular affiliate links, the commission publishers will accrue varies depending on the product category.
"For manufacturers, it's a big decision about whether they want to advertise on Amazon — they are eating from the same trough," said John Barham, managing director at agency Roast. "The same goes for publishers. The volume will go up, but they will be ceding some control over both their revenue streams and the future of their user base."
The dilemma for publishers is whether jumping on board will in time only strengthen Amazon's already formidable domination of the commerce market. In the U.S., Amazon already claims 40 cents of every dollar that's spent on commerce, according to Jumpspot via eMarketer. Research from data and analytics company GlobalData predicts Amazon will account for a fifth of U.K. online spending by 2024.
Other areas for concern, which isn't limited to Amazon, are the workings of the algorithms that surface content. While it's subject to change, one publisher said it was based on which reviews had the highest conversion.
Publishers in the U.S. have previously quibbled that the data offered by Amazon's Onsite Associates Program is scant. For instance, there is no way for a publisher to see how much time people spent reading each post, which makes it harder to inform editorial strategy for the Amazon audience. One U.K. industry source said they were skeptical about how the platform plans to use the data that having publisher content on its platform will generate.
"The data Amazon gleans from the Associates Program — some they will give back to publishers — the more valuable aspects they will likely keep for themselves or sell back to advertisers," said the industry source.
For IDG and other U.K. publishers, it makes sense, for now, to go where the Amazon audience is and test out a few categories.
"If the audience is searching on Amazon, we want to be there, too," said Jary. "Amazon manages its publishers well, but, of course, we approach going on to any new platform with our eyes wide open."
https://digiday.com/?p=351029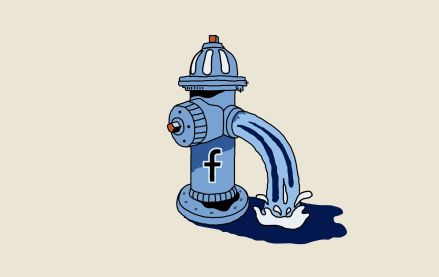 October 4, 2023 • 5 min read
•
•
Publishers are still feeling the effects of a change Facebook made in May that caused a steep decline in referral traffic. Nearly four months later, publishers aren't sure when — or if — that traffic will come back.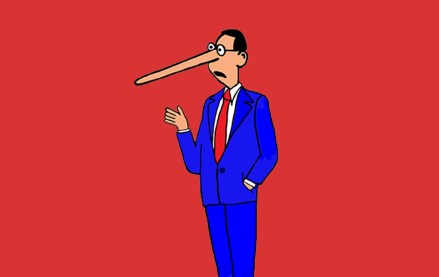 October 3, 2023 • 7 min read
•
•
A new definition for MFAs is available but the vague nature of the guidelines is leading to a lack of standards that might prevent adoption.
October 2, 2023 • 1 min read
•
•
The publishers who attended DPS were focused on the potential upsides of applying the technology to their operations while guarding against the downsides.