With Tumblr acquisition, Automattic gets a chance to win more brands' business
August 15, 2019 • 4 min read
•
•
WordPress parent Automattic got its start by making it easier for people to publish things on the internet. Its latest acquisition, Tumblr, will help Automattic get better at helping people make money on the internet, as the digital service provider looks to expand its client base and the range of services it can offer to publishers trying to diversify their revenues.
Automattic announced Monday that it had acquired Tumblr from Verizon for $3 million, six years after Yahoo, which Verizon acquired in 2017, bought it for $1.1 billion. Automattic's CEO, Matt Mullenweg, wrote in a post on Tumblr that he intends to keep Tumblr's front-end, the part of a website that end-users engage with, unchanged, while possibly integrating with WordPress on the back end. That integration will enable more kinds of businesses to use Tumblr to distribute their content and connect with potential audiences and customers, while also giving Automattic a laboratory where it can test out the response to newer products and services.
Those are crucial opportunities for a company that has already built a dominant position in web publishing. WordPress, Automattic's core product, powers close to one-third of the sites on the internet. But as brands and marketers start to take digital publishing more seriously and creators try to diversify revenue streams online, a race among tech companies, publishers and platforms to power those pursuits has intensified.
In theory, Tumblr's audience and capabilities offer Automattic an opportunity to further professionalize the internet's creative class, and do so in a democratic way. It's a return to what Tumblr did in its earliest days, and one welcomed by many of its earliest supporters.
"I was happy that it was [sold] to a place that I feel like will honor its value and is aligned with what David [Karp] put together to begin with, rather than what they had at Verizon and Yahoo," said Fred Seibert, one of Tumblr's early investors.
Given the price that Automattic reportedly paid for Tumblr, there is no risk to trying new things with it. But Tumblr still faces tough problems. Last year, Tumblr's user base began to decline for the first time, according to eMarketer. The research firm projects those declines will continue at a steady pace, leaving Tumblr with around 16 million active U.S. users by 2022. That would amount to around 7% of U.S. social platform users, per eMarketer.
In its final years with Verizon, Tumblr had also become a dumping ground for other Verizon Media endeavors, including original video programming after the collapse of Go90.
The platform also continues to lose money. Mullenweg told the Verge that Tumblr has under-performed commercially.
And while Automattic will attempt to shore up Tumblr's ad business – much of the advertising shown on the platform is programmatic display inventory, an ad format that Tumblr's users do not like – the longer-term plan hinges on selling services and business capabilities to Tumblr's creator base.
"I'm curious about turning on things like some of the e-commerce functionality we've been developing with Woocommerce, memberships; those things I think would be very, very interesting to the Tumblr community," Mullenweg said.
Reversing that course will be difficult. Tumblr emerged as a preferred platform for creative people back when the internet was dominated by text and images. Today, while the platform does allow native photo and video posts, people still think of Tumblr principally as a text- and image-focused property.
"The challenge of the world we live in today isn't about Tumblr or Automattic." Seibert said. "It's about creative people always looking to the next thing, and in some ways, Tumblr is not seen by the creative class as the next thing."
But even if individual creators are focused on newer platforms, many brands and businesses are in a position where they can still use what Tumblr has offered for years: a flexible, potent publishing platform and direct access to pockets of highly engaged users. That message was a tough sell at Yahoo and Verizon, but it resonated powerfully with some clients in those early days. "Unlike Facebook, where all you could really do was create within a tab on the page, this was truly limitless," said one former sales-side Tumblr employee. "You had marketers discovering, 'I don't have to spend hundreds of thousands of dollars on a website anymore.'"
The Tumblr acquisition comes against a backdrop of publishers trying to grow their revenues by licensing their CMSes. The Washington Post's Arc and Vox Media's Chorus have been on hiring sprees, furiously rolling out product updates in an attempt to grow market share not just among media companies but, in the case of Arc, among marketers and brands.
"That's indicative of where Matt sees the direction of the company going," said Bradford Campeau-Laurion, chief strategy officer of Alley Interactive. "Wordpress VIP was originally aimed at traditional publishers. But they're looking for marketers, for those content marketing sites; they want to expand their reach. This is a very natural extension of that."
https://digiday.com/?p=343510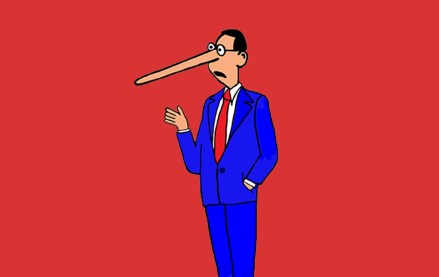 October 3, 2023 • 7 min read
•
•
A new definition for MFAs is available but the vague nature of the guidelines is leading to a lack of standards that might prevent adoption.
October 2, 2023 • 1 min read
•
•
The publishers who attended DPS were focused on the potential upsides of applying the technology to their operations while guarding against the downsides.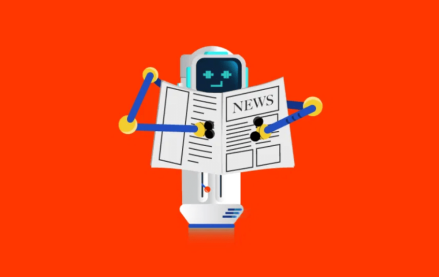 October 2, 2023 • 4 min read
•
•
Now that ChatGPT users can surf the internet for information, some publishers are reconsidering the weight of the issue.