The CMS war between Vox Media and The Washington Post is heating up
July 22, 2019 • 6 min read
•
•
In the spring of 2019, shortly after joining This Old House as chief operating officer, Evan Silverman set out to find a new digital publishing platform.
The site needed a product that could support a video-centric subscription product as well as a large library of evergreen service content, plus a sales team that sold a variety of ads both directly and programmatically, and it was due for a redesign. Silverman quickly discovered that his choices were few and far between.
Eventually, This Old House wound up selecting Chorus, the publishing platform that Vox Media began taking to market in the summer of 2018. "Our needs are a bit different than most of the news publishers they work with," Silverman said. "They were able to paint a roadmap for us to launch on Chorus in a way that still takes advantage of the platform."
Silverman's selection ended one battle in a slowly escalating war between Vox Media and The Washington Post, which operates and licenses its own publishing platform, Arc. Silverman was considering both companies' products.
Though Chorus is more than seven years old as a product, which Vox built to support its own properties, it has only been on the market formally for about a year. But both platforms' parent companies have been pouring resources into their products in a bid to grow market share. Over the past year, the team that supports Chorus, which includes its ad network, Concert and its community tool-suite, the Coral Project, has swelled to 150 people, and is expected to grow another 50% in the second half of the year.
While Arc and Chorus are priced differently — Chorus negotiates the price upfront based on the size of the audience that a publisher expects to reach, plus a flat onboarding fee, while Arc offers both a per-seat pricing model and a volume model based on impressions and bandwidth — neither product is cheap. Chorus costs float in the six- to seven-figure range annually, as does Arc.
Vox Media is hoping the growth of Chorus will help drive the venture-backed company, which missed its 2018 revenue target by more than 15%, according to The Wall Street Journal, into the black; Vox spokesperson called the Journal's revenue report inaccurate. For the privately held Washington Post, the success of Arc would help provide another stream of revenue as the news publisher leans into recurring revenues generated by subscriptions; executives have said that they see Arc eventually becoming a $100 million business for the Post.
The Post, which already boasts a headcount of 250, has been on a product update blitz, rolling new features for Arc off the line on practically a monthly basis. It added subscription tools in May, launched a monetization platform called Zeus in June, and just two weeks ago launched Broadcast, a tool that for capturing and distributing live streaming video across sites and platforms. Later this month, it will launch PageBuilder Themes, a new suite of products designed to help clients launch new sites in less than 30 days.
Combined, the two platforms reach nearly 1 billion unique users every month across more than a dozen countries around the world. But the battle between Arc and Chorus figures to intensify because publishers face intense pressure to diversify their businesses and find sustainable revenue streams with limited development resources.
"I wish we had the luxury of having infinite resources to really own the full stack," said Daniel Strauss, the chief product officer of Tribune Publishing, which began integrating Arc into its portfolio in 2017. "But I want to pick my bets. As the team was evaluating Arc from the get-go, we saw there was going to be a lot of commitment to iterating the feature set. We could never be as aggressive as they are going to be."
While Arc and Chorus are now pursuing the same opportunity, they began approaching it from opposite directions. For years, Vox's pitch to fellow publishers was focused on Concert, a display marketplace led by Vox Media and NBCUniversal and used by publishers ranging from Quartz to BuzzFeed to Salon; it reaches 200 million monthly unique users. Vox Media now pitches Concert as part of Chorus, though clients of the former are not obligated to use the latter, and vice versa.
By contrast, Arc began as a CMS, and grew as the products Post engineers built to support the Post's newsroom and sales teams grew stable and potent enough to bring to market. Arc's full suite of tools fits together, but in the early going, they took a while to implement; Tribune, for example, which first announced it was coming aboard as a client in 2017, still hasn't gotten all of its sites onto it.
"Tribune had significant IP from a technology perspective across a myriad of our systems," Strauss said. "There were lots of dependencies to work through."
Once it got through them, however, the implementations started happening a lot more quickly. Over the past five months, Tribune has gotten six of its eight largest remaining titles onto Arc. It expects the remaining two to come aboard by the end of August 2019.
More recently, the Arc team has been working on building more tools that customers can add more quickly. The Washington Post's RED team, which builds ad products, has developed over 15 proprietary commercial products, some of which will make their way into Arc and Zeus as they become ready, said Jarrod Dicker, vp of commercial technology and development at the Post. Zeus, a wrapper and rendering tool that allows publishers' sites and ads to load more quickly, can be implemented in less than three weeks, Dicker said.
"Going in and telling a publisher or a brand that what they're doing is wrong is a sell that a lot of clients aren't receptive to," Dicker said. "It's hard to extricate from those [vendor] contracts."
While at a high level there are similarities between the tools, they do not overlap. For example, Chorus does not have subscription tools though it will eventually add them, and Arc's community-building tools are more limited than the ones that Chorus offers.
Arc and Chorus have been eager to prove that they can serve many types of clients, and both say their products can serve any kind of company with digital publishing needs, from legacy newspaper and magazine publishers to brands. But they appear to be focused on fishing in different ponds for now. Vox will be focused on adding digital media companies to its roster for now, Vox chief operating officer Trei Brundrett said, while Arc seems eager to add marketers and brands to its list of clients, a project that has been slow going; Arc executives have talked up the importance of adding brand clients for years. The Post hired its first salespeople dedicated to adding brand-side clients earlier this year.
Eventually, both wind up going after the same brand-side business, though getting brands to sign on the dotted line will be difficult. "Even if they have fantastic relationships with brands, they're likely talking to very different people," said Chris Ross, vp analyst at Gartner for Marketers. "They're going to have to have a very different story. When you're talking to a CIO, their concerns are going to be different."
But even if they wind up diversifying away from their core constituencies, both Vox Media and the Post expect that they will be able to continue building a product that offers value to brands as well as media companies. "This is a platform built by publishers, for publishers," Brundrett said.
An earlier version of this story said that Arc had 15 commercial products in it. The Washington Post's RED team has built over 15 products, only some of which are available in Arc. 
https://digiday.com/?p=341434
October 2, 2023 • 1 min read
•
•
The publishers who attended DPS were focused on the potential upsides of applying the technology to their operations while guarding against the downsides.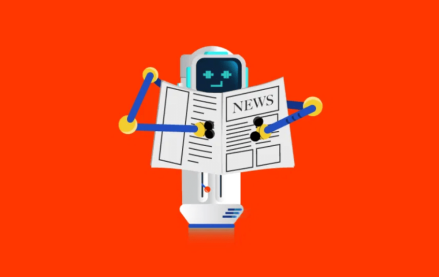 October 2, 2023 • 4 min read
•
•
Now that ChatGPT users can surf the internet for information, some publishers are reconsidering the weight of the issue.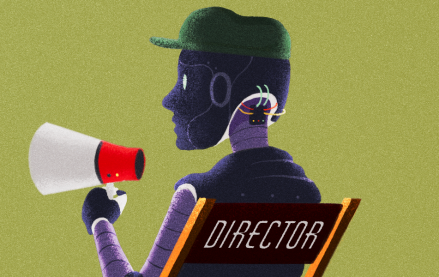 October 2, 2023 • 5 min read
•
•
As Meta makes celebrity-like chatbots, ChatGPT learned to "hear," "see" and "speak" while Spotify is piloting AI-translated podcasts.