It's a time of pragmatism, not panic, in advertising. The Facebook-Google duopoly is resisting pressure to topple its walled gardens, and marketers for the most part are making peace with that.
Despite loud calls to the contrary, many marketers would rather not pay for a safety layer or spend more for inventory of better quality. Instead, they have tried to strong-arm the online giants into giving them 100 percent viewable, fraud-free and effective digital advertising as the standard. Those threats haven't worked, but they have prompted Google and Facebook to make concessions with upgraded brand-safety controls and more third-party measurement.
Last week, at events ranging from the IAB upfronts and Festival of Marketing in London to the ANA Masters of Marketing in Orlando, Florida, while senior marketers, for the most part, shrugged off Google and Facebook's domination of media. According to one media executive, who spoke to Digiday under the condition of anonymity, "it's OK" that Google and Facebook are not 100 percent transparent, "as long as you use the same measurement each time; it becomes a barometer rather than an exact science."
The dominance of the duopoly may seem worrying for smaller technology companies, agencies and publishers. But for big ad spenders, Facebook and Google give them massive reach and a safeguard against ad fraud and inconsistent measurement in environments outside of the walled gardens, a theme that CMOs from Procter & Gamble and JPMorgan Chase addressed on stage at ANA  last week.
This might not be the dream scenario for marketers, yet pragmatic ones are coming to terms with it. Senior marketers from Direct Line Group traveled to Facebook's Silicon Valley headquarters this week to understand the platform better, while Jaguar Land Rover plans to spend more on YouTube despite being among brands still refusing to advertise on it. After all, brands can only push so much digital budget back into TV before those buys become about increased frequency rather than increased reach.
Even if marketers wanted to spend less on Google and Facebook, they couldn't. Both platforms know this, judging by their updated pitches to the U.K. advertising industry last week. Transparency was addressed in both of their upfront sessions, yet neither tackled the real issues at its heart. Google's pitch centered around how much media is wasted on overexposure but avoided its own wrongdoings that have forced it to refund advertisers whose campaigns were placed via DoubleClick Bid Manager on sites with fake traffic. Meanwhile, Facebook stressed that 99.3 percent of its video ads are viewable and human, yet didn't share the corresponding average percentage of video that's played in view.
Jaguar Land Rover has rationalized its spending on Facebook by creating its own standards. The carmaker's marketers are "slightly skeptical of the in-stream scrolling experience," said Dominic Chambers, Jaguar Land Rover's global head of digital marketing. So, the company ignores the social network's three-second video view standard. Three seconds is "not a view," said Chambers, so when his team presents campaign reports internally, those ads are counted as an impression. Only when video view time reaches 30 seconds does it get counted as a view, he explained. "The cost has gone up, but I think we've probably got better targeting now," he said.
It seems like Facebook wants more brands to follow Jaguar Land Rover's example. Ian Edwards, Facebook's head of communications planning, said it would rather work with brands' individual standards for video viewability than force them to all follow one standard. Not every brand can justify spending a premium to get someone to watch a video for 10 seconds, he said. A direct-response advertiser, for example, is buying the view as cheaply as possible because it doesn't care about video duration; it wants the business outcome, Edwards added. "We have listened to the industry," he said. "We're not 100 percent there yet [on measurement], but we're making some incredible strides."
That progression has seen Facebook become more open to sharing data with advertisers like online food-delivery service Just Eat. Just Eat is testing a feature that lets it separate all orders that Facebook has driven, so its marketing team can see the uplift an impression spurs and the impact from specific campaigns. As the company's priority shifts from customer acquisition to retention and reducing churn, Facebook can play a pivotal role despite its measurement mishaps. Matt Bushby, head of growth marketing at Just Eat, said the social network knows it's "under pressure," so it's opening up its platform to try to get advertisers to understand its value. "We have cautious faith in the platform, as we're seeing that whatever tests we do, we're getting incremental value from it."
Facebook's director of U.S. agency Erik Geisler, on the other hand, promised on stage in Orlando that the platform is going to increase advertisers' control over content and more third-party verification will come to the platform in 2018.
Bushby has a similar view of YouTube. Just Eat has "lightened" its spend on the video site in the wake of the brand-safety crisis, yet the real issue — as it was for many advertisers — is having more control over where its ads appear. "There's a lot of gamer content on there [YouTube], which might be a good audience for us, but actually is it premium content?" he said. "That's a conversation we're having with them [YouTube]. I think it's been useful that there's been a groundswell of media owners and agencies saying we need to treat this [transparency on YouTube] seriously; otherwise, one voice won't get the job done."
Jaguar Land Rover's return to YouTube is predicated on stronger promises from Google that ads won't appear beside questionable content, with Chambers expecting account-level controls to better facilitate this. He said every car buyer will look at YouTube, so his brands can't afford to have a diminished presence there.
"As long as we can set those account-level controls up globally, then we will back on [YouTube]," he said. "Clearly, the reputation of YouTube is of paramount importance to Google, given so many kids and families are on it. They told me since it [the brand-safety crisis] happened, it has been more damaging for their reputation than it was for ad revenue."
https://digiday.com/?p=257784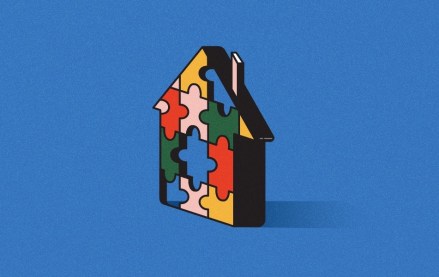 September 22, 2023 • 4 min read
Apartment Therapy's president Riva Syrop took the stage at the Digiday Publishing Summit to discuss the convergence of commerce and sponsorship revenue within its Small/Cool event.
September 22, 2023 • 4 min read
Media execs took stage at the Digiday Publishing Summit to discuss the growing importance of ROI in ad campaigns this year.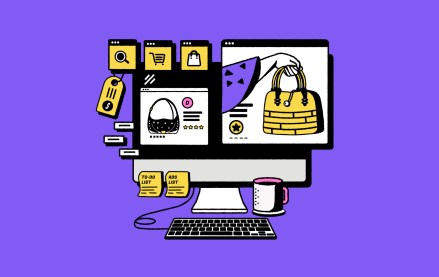 September 22, 2023 • 4 min read
CEO Satya Nadella said AI assistants will be as ubiquitous as PCs and will help users navigate across apps, operating systems and devices.