In effort to stamp out ad fraud, Toyota to use blockchain on more programmatic ad buys
November 6, 2018 • 3 min read
Toyota will insist more of the businesses facilitating its programmatic buys adopt its blockchain to spot any inconsistencies between the way each of them handles Toyota's bids.
The more ad tech vendors, publishers, app owners and agencies share data with the advertiser's blockchain, the easier it will be to see whether one of those businesses shares data that doesn't match up with the rest. Any data that's not vouched for by all the partners in the chain could mean it's been manipulated at that point in the auction, indicating that the bid has been exposed to fraudulent activity such as domain spoofing or bot traffic.
The blockchain database, or ledger, being used by Toyota records transactions or other data points, such as viewability, chronologically and makes that information available to all participants in the auction, including the AppNexus ad tech that buys its inventory as well as the publishers that sell it. Some of Toyota's agencies, like Saatchi & Saatchi, which is steering the project, are also on the blockchain with some of the advertiser's largest publishers.
"Blockchain provides us visibility into a unified, verified set of data and gives us a better understanding of what impressions or clicks are potentially fraud or breakages along the supply chain," said Toyota's media director in North America, Nancy Inouye.
Having all those partners accessing the same database is useless, however, if they aren't all incentivized to measure the information in the same way. The technology Toyota uses enforces standards so each partner on the supply chain is measuring campaigns in the same way, said Inouye. "The unified standards across the supply chain expose fraud such as bot traffic and auction games like bid caching," she said.
A recent campaign tested the approach and led to a drop in fraud. A blockchain-powered campaign of 10 million impressions boosted visits to Toyota's site by 21 percent compared to similar campaigns that didn't use the tech. The test ran for three weeks, though Toyota plans to extend it to more campaigns for a longer period of time.
The tests are likely to involve similar partners to the first one ahead of expanding the number of participants. Saatchi & Saatchi bought the impressions for the test campaign through the demand-side platform Appnexus. Blockchain firm Lucidity then gathered the log-level data from all partners that facilitated the auction so that it could check for inconsistencies, which would act as proxies for fraud.
Fraud is a perennial problem for advertisers, particularly those like Toyota that are grappling with where they should and shouldn't be spending their programmatic ads. Ad fraud is forecasted to cost advertisers $19 billion this year, said Juniper Research.
Despite being successful with their digital marketing strategies to date, Toyota still acknowledges its inefficiencies. "With blockchain technology, we believe there are opportunities to continually reduce these inefficiencies, increase transparency and create incentives that benefit the entire supply chain — advertiser, publisher and everyone in-between," said Inouye.
However, not every advertiser is convinced by the potential of blockchain. Some have gotten cold feet about the technology after campaigns have struggled to provide any meaningful insight into what happens to their bids on the way to the publisher. But agencies see blockchain as one way to alleviate growing pressure from clients to eliminate the number of ad tech businesses between themselves and the publishers. Mindshare has followed suit by building a blockchain alliance that already includes ad tech firms MediaMath, Rubicon Project and Integral Ad Science.
https://digiday.com/?p=310708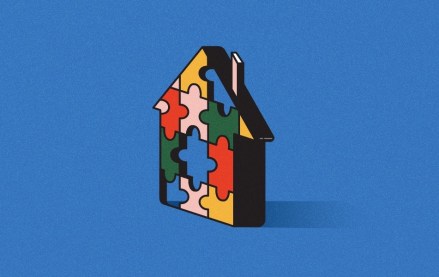 September 22, 2023 • 4 min read
Apartment Therapy's president Riva Syrop took the stage at the Digiday Publishing Summit to discuss the convergence of commerce and sponsorship revenue within its Small/Cool event.
September 22, 2023 • 4 min read
Media execs took stage at the Digiday Publishing Summit to discuss the growing importance of ROI in ad campaigns this year.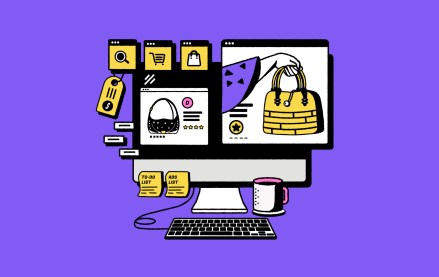 September 22, 2023 • 4 min read
CEO Satya Nadella said AI assistants will be as ubiquitous as PCs and will help users navigate across apps, operating systems and devices.