To help ward off Amazon, CPG advertisers are seeking data relationships with retailers
November 20, 2019 • 5 min read
Consumer packaged goods companies are trying to prevent grocery from becoming yet another online market dominated by a single player. While these efforts take many forms, many have a common theme: convince retailers to share more data with them.
Amazon doesn't yet dominate the grocery category the way it does some others, but it's fast becoming a destination for the types of food and drink that people typically visit bricks-and-mortar supermarkets for. (Online grocery sales were up 40% year over year in 2018, per eMarketer.) That growth and increased leverage is bad news for CPG companies, and for supermarkets, which struggle to compete in the low-margin e-commerce world. Even Walmart, the world's largest brick-and-mortar retailer, expects to lose more than $1 billion for its e-commerce business this year, per Vox.
Now, CPG companies are increasingly trying to strike mutually beneficial partnerships with retailers that have both parties' interests in mind. While CPG companies can't afford not to work with Amazon, they can keep it at arm's length. As a result, some of the largest CPG companies are now rethinking how they work with their biggest retailers, and viewing them as much as potential marketing platforms as sales channels. The nature of shopper marketing deals between CPG businesses and retailers is changing quickly.
"As the CPG advertisers renegotiate their agreements with retailers, everyone is trying to regain footing in what is a very volatile market," said Peter Sedlarcik, chief data officer at Havas Media Group. "Increasingly, the sharing of data is on the table as a discussion point on how each side can get value out of the relationship."
Whereas cost and margin dominated those negotiations in the past, shopper data is having a larger influence on the outcome now. Demand for so-called "second-party data" in grocery is on the rise. This involves a retailer sharing its first-party data with advertisers to bolster their existing data sets. With this co-mingled data, it's easier for CPG advertisers to target ads to shoppers, and to encourage repeat purchases.
"Driving effectiveness of our online ads is one of our ambitions, thus winning with e-retail media as one of the most rapidly developing media platforms is part of our digital media strategy," said Sebastien Szczepaniak, global head of sales and eBusiness at Nestlé. Despite the intent, not all retailers are yet primed to capitalize on this shift, he said.
In some situations, advertisers are acting as consultants and educating retailers about why their data may be useful to them.
Nestlé is currently testing a similar partnership with French supermarket chain Carrefour. In Spain, the CPG business is using the customer data it owns to target Carrefour's online shoppers with programmatic campaigns. Should the test prove successful, the plan is to strike similar deals across Europe, said Szczepaniak. Tests like this depend on how well the CPG company's products become a part of a person's shopping list. When someone does one grocery shop online they tend to use that same list repeatedly.
"In grocery, people aren't looking for inspiration online. Once they've done one shop they tend to use that same shopping list over and over again," said Patrick Munden, chief growth officer at Wunderman Thompson Commerce U.K.
Procter and Gamble has been pursuing a similar strategy for the last year. Heineken has spent this year bolstering its e-commerce division, particularly in the U.K. where it has hired specialists to grow sales both on the sites of brick-and-mortar retailers like Tesco, as well as pure-play online marketplaces like Amazon and Ocado. Part of the thinking behind these sorts of moves is for CPG advertisers to get to a point in their partnerships with retailers where they can put a pixel on shopping pages featuring their products, and hopefully, also get the conversion data. CPG advertisers often lack rich data as a result of not having a direct relationship with shoppers. The commercial clout the likes of Nestlé, Procter & Gamble and Heineken have with retailers, however, gives them some negotiating power around access to data.
"Most of the CPGs that we handle are working more closely with the retailer not only for e-commerce, but because these retailers have developed their own media networks for advertising," Jill Cruz, vp of shopper and e-commerce strategy at Mediacom and Wunderman Thompson New York. "These retail media networks are built on the CPG company's ability to target and reach their shoppers with proprietary first-party data, serve up digital ads both offsite and onsite to reach the shopper when they are planning their in-store trip and also to drive online sales and to measure sales lift with closed-loop reporting."
Retailers would be wise to take a note out of the Amazon playbook in their attempts to sell ads to advertisers. The online behemoth realized quickly that understanding the lifetime value of an online shopper is a growing priority for CPG businesses in a grocery category pegged by low margins. Whether it's introducing new reporting tools or sharpening the number of ad targeting models that are more exact, Amazon is working with agencies and advertisers to make its data more accessible. Advertisers increasingly fuel Amazon's income growth by using more of its data, effectively funding the site's de facto monopoly on retail.
"Many CPG businesses are building a better-together approach of e-commerce and brick and mortar with supermarkets to help these retailers understand the nuances of selling online," said Megan MacDonald, senior advertising account manager at marketing agency Tunuiti.
https://digiday.com/?p=353234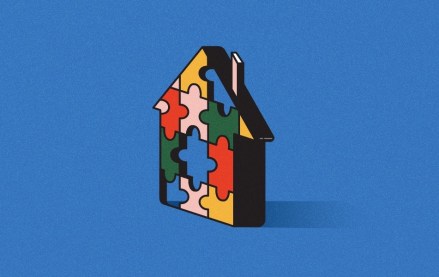 September 22, 2023 • 4 min read
Apartment Therapy's president Riva Syrop took the stage at the Digiday Publishing Summit to discuss the convergence of commerce and sponsorship revenue within its Small/Cool event.
September 22, 2023 • 4 min read
Media execs took stage at the Digiday Publishing Summit to discuss the growing importance of ROI in ad campaigns this year.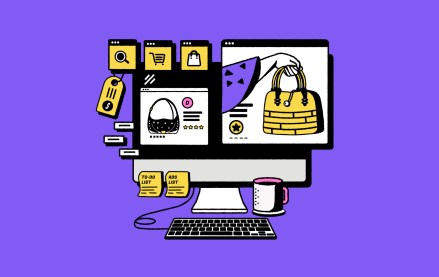 September 22, 2023 • 4 min read
CEO Satya Nadella said AI assistants will be as ubiquitous as PCs and will help users navigate across apps, operating systems and devices.