Everyone is going direct to consumer, even brewers.
Heineken USA's new e-commerce site, draftforhome.com, will sell Heineken's line of home tap machines as well as 2-liter kegs that work with the system, and deliver in the same day. These kegs, which keep beer cold for up to three weeks, are not only filled with beer, but also two new product lines for the company: cold-brew coffee and kombucha. Heineken plans on eventually making the site available throughout the U.S., but for now, it will only be accessible to people in New York City.
"People are shifting a big part of their purchases to e-commerce because it delivers a convenient and immediate solution against going to a store," said Santiago Murphy, director of innovation at Heineken USA. "We are partnering with all tiers in the beer industry to make sure we all catch up to people's expectations to get access to our products online, for any occasion."
The U.S. e-commerce effort began in August of 2017, when Heineken — which also owns Tecate, Dos Equis, Strongbow, Red Stripe and Newcastle, among other beer companies — launched a Heineken-only store at now.heineken.com, as well as a separate site for Dos Equis at store.doseequis.com. Data showed a strong customer preference for having variety online, so in April, Heineken launched a new e-commerce site on which to sell and deliver beer from eight of its companies: Heineken, Dos Equis, Tecate, Strongbow, Red Stripe, Amstel Light, Newcastle and Affligem. Upon launch, Heineken discontinued the Dos Equis site.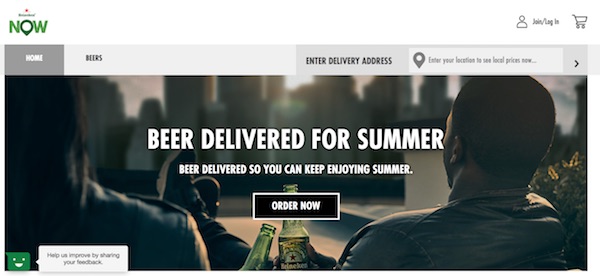 With e-commerce, Heineken does not have to abide by the pace of stores. It can be fast to market. "With traditional retail, it takes a long time to get beer from overseas, and you have strict shelf sets. What you put out is what you get," said Jenna Behrer, senior director of innovation at Heineken USA. A direct-to-consumer service means Heineken can be fast to market, she said.
Both e-commerce sites will make deliveries in an hour or for a specific day, and in order to receive the delivery, a person who is 21 or older will have to sign for the package. Behrer said Heineken is also in beginning talks with other e-commerce sites like Amazon to see what other options might look like in the future, so the company can scale its offerings. Heineken is mostly using Facebook ads to promote the sites in key markets, but there are some event promotions planned as well. Heineken is looking into sending ticket holders of a soccer game at Madison Square Garden on July 8 a digital message promoting the home draft system and new website. Heineken hopes to conquer the soccer market in the U.S.
For Heineken, offering e-commerce is a way to stand out in a market it does not dominate. In the U.S., domestic beers Budweiser, Bud Light, Miller Lite and Coors Light are consistently the top-selling beer brands. So far, competing beer companies have moved slowly in e-commerce, testing markets in specific cities. In 2015, AB InBev made a Bud Light app for people to order beer in less than a hour in Washington, D.C., and MillerCoors worked with delivery service Drizly to provide free delivery there as well as in Boston, New York and Seattle. Most efforts are happening in Europe, where regulations are not as strict. Pernod Ricard, maker of Absolut and Chivas, has two stand-alone e-commerce sites active in Europe.
"We're not seeing too much of a push into this area from other beer companies," said Behrer. "Going into areas where our competitors aren't entrenched is really exciting."
The sites not only allow Heineken to give people more convenience, but more variety, even outside of Heineken-owned properties. For draftforhome.com, Heineken will eventually partner with 250 local and international brewers to sell their own mini kegs that work within the home tap system. The idea, said Behrer, is to have a rotating assortment of kegs that consumers can buy, which can help the company adapt quickly to changing consumer preferences, something it cannot do with traditional retail. In the U.S., consumer tastes continue to gravitate toward imported and craft beers. In 2017, dollar sales of imported beer increased 8.4 percent to more than $6.5 billion, as domestic premium brands like Budweiser and Bud Light dipped by 2.9 percent to $13 billion, according to retail data provider IRI Worldwide.
Meanwhile, offering cold-brew coffee and kombucha as options keeps the home tap machine useful all day long.
"We know that in order to command the space on the countertop, consumers don't want a machine that only does one thing," said Behrer. "Even for people who love beer, most people don't drink beer at 9 a.m., so by giving them cold-brew coffee in the morning, kombucha in the afternoon and beer after that makes the machine more relevant throughout the day."
The decision to focus on draft beer for the new draftforhome.com site comes from Heineken's findings that 70 percent of consumers prefer draft beer, but that people don't have as much of an opportunity to enjoy it, according to Behrer. Heineken will sell each home tap machine, which holds 2 liters of beer, for $179.99 and mini kegs for around $19.99 each, but will offer exclusive bundling deals on the site. Heineken is also cross-selling its home taps on now.heineken.com, advertising a special offer on the site.
Heineken also plans on eventually selling its new tap product called Blade, which holds 8 liters of beer, on draftforhome.com as well, which is mostly meant as a solution for bars and other businesses. Heineken is pitching Blade in cities across the U.S., including Las Vegas, Boston and New York, as a solution for companies that don't usually sell beer, such as barber shops.
E-commerce is not new to Heineken in Europe, where the Netherlands-based company has been selling online and delivering beer and its home tap machines since 2014, according to Murphy, but the U.S. is a different beast. For most companies, starting out selling on e-commerce is relatively straightforward: It's a matter of learning the space and making sure there's enough inventory to fill orders. As a beer company, Heineken has more challenges, and ones it does not have to deal with in Europe.
In the U.S., because Heineken is a brewer, legal regulations prohibit the company from selling directly to consumers, unlike in Europe. Heineken must first sell its beer to distributors, which then sell to retailers, which then sell to consumers. For that reason, when consumers buy from the now.heineken.com or draftforhome.com sites, they are actually buying from licensed, local retailers depending on the delivery ZIP code that is entered online, and selling under the Heineken and Draft For Home trademarks the company has created.
Heineken has partnered with companies Hopsy, Drizly and Minibar Delivery, which handle the payment, order processing, and ultimately, delivery of the beer. Murphy said the concept is similar to how Drizly and Minibar Delivery's own businesses operate, where consumers go online to their sites to buy beer from stores close to them. Also in the U.S., Heineken has to carefully navigate the laws of each state in order to sell online at all. Currently, now.heineken.com can sell in 19 states in the U.S., but Heineken plans on adding new states as the law permits.
The U.S. push into e-commerce comes as Heineken makes big internal changes. This week, Maggie Timoney was announced as the company's first female CEO, and eight weeks ago, Jonnie Cahill started as the new chief marketing officer.
So far, Heineken said the now.heineken.com store is selling well, and the company is seeing its orders grow week over week, but would not provide specific numbers. Many customers are choosing to order across labels, which affirms Heineken's decision to compile products from eight of its labels onto one platform, the company said. Heineken hopes it will see strong interest from its draft-specific site as well, but Cahill said selling home tap machines is more of a brand play than a revenue driver.
"Will we sell tens of millions of them? No," Cahill said. "But it's good for the brand image. The people who tend to buy them are people who see their friends have them. We're a family-owned company, so we can play around with these things."
https://digiday.com/?p=290830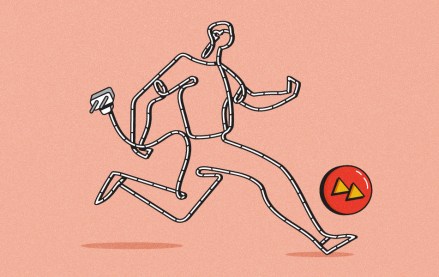 September 22, 2023 • 4 min read
Women's sports are having a moment. Brands, media companies and agencies are looking to get in on the action.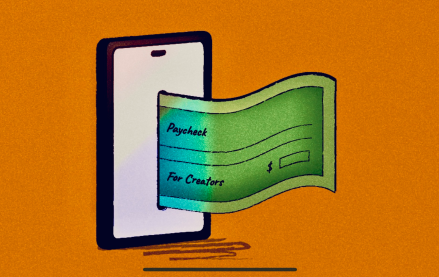 September 22, 2023 • 6 min read
The Hollywood strikes were supposed to be a game changer for many of them, but the situation hasn't quite lived up to the hype.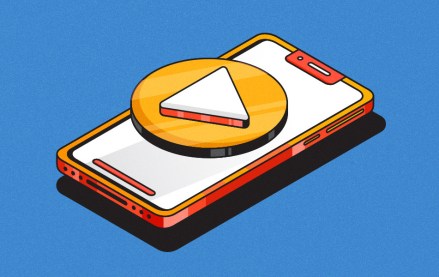 September 22, 2023 • 5 min read
Given the rise of short-form video, agencies that focus on the format, rather than specific platform expertise, will reap the rewards.