Shopper marketing is getting sexier.
The discipline, formerly relegated to boring buys like end-caps and shelving, has gotten a new lease on life, thanks to the growth of Amazon and other online retail. In turn, agencies are now placing more importance than ever on shopper marketing, leading to a change in how "shopper" is viewed, but also some internal issues into how budgets are allocated, and a rise in a more all-encompassing "commerce" function inside agencies and their clients. 
"We used to frown at shopper marketing," said Anthony Reeves, chief creative officer at Wunderman Thompson Seattle. "That's changed now. The biggest thing is that shopper and brand have to work together."
Shopper marketing, at its core, is designed to be an "immediate" mechanism — understand a shopper's needs at the moment they are shopping, and then fulfill them. That's no longer the case. Advertisers are now spending more money, mostly on Amazon but also other retail media operations. But where that money comes from isn't simply "shopper" budgets, but broader brand budgets too.
Amazon, for example, is not just seen as a retailer, but, with the growth of its media platform, also a brand marketing platform.  Consumers are now going to retailer websites before, in many cases, Google. From 2015 to 2018, Amazon surpassed Google for product searches, per data from Jumpshot. Estimates now say up to 50% of searches now begin on Amazon.
Big brands, including P&G and Heineken, are now doing more shopper marketing online, with the lion's share of budgets now going to Amazon. Morgan Stanley estimates about $178 billion is spent annually on trade marketing. And per research group Cierant, even as giant companies have cut down how much they spend on traditional marketing, shopper and trade marketing has doubled its share of spending. Foresight ROI estimates that most of this is going to Supercenter or clubs, with grocery taking about 25% and others taking 26%.
It's a growing discipline: Market research firm GfK spoke to 50 shopper marketing professionals this year, with the research showing that it's now being taken more seriously, with a broader purview of what constitutes shopper. Plus, buyers say more brands are dipping into traditional brand budgets and spending it on "shopper" channels, because the lines are getting increasingly blurred.
Pressure also comes from so-called direct-to-consumer brands. DTC brands don't have the weight of legacy budget buckets on them, which means many of them, especially as they grow up, are doing more with shopper marketing and brand marketing, and not thinking of these as separate. 
"What's driving DTC brands is their ability to focus efforts against their key consumers," said Amy Lanzi, evp and commerce practice lead for North America and Publicis Media. "They don't have the traditional silos that other companies do."
Jeff Malmad, executive director and head of Mindshare's Shop+, said that consumer behavior has changed, leading to retailers themselves becoming more than simple purveyors of goods.
"They're more capable of providing a more frictionless shopping experience, so you see a more diligent operation of how we reach consumers, with the brands they need at the top of mind," he said.
Some of the shift is also happening, say buyers, because there is now more downward pressure on agencies, who are being asked to show their homework — more effective with their performance and under scrutiny for accountability. That means so-called "national media agencies" now suddenly feel more interested in shopper. 
Taking those principles and applying them to shopper media suddenly makes shopper marketing more interesting, and far richer. That's why, for example, WPP's Mindshare built out Shop+, said Malmad. 
"Brands can no longer dictate how or when they interact with the shopper," said Mike Montagna, svp of commerce at Starcom and former head of e-commerce at Kraft Heinz. "They have to go where the shopper is, which means using more shopper marketing tactics, from retail sales data to purchase based data."
There are also internal ramifications for brands. Most big companies have separate teams, historically, for "shopper" versus "brand." With shopper marketing becoming more important, that changes. 
"There is no replacement for valuable retail shopper data as they know firsthand who the most relevant shoppers are to reach, and that will ultimately impact their bottom line. More and more, clients want to know how to best leverage and navigate the retailer platforms to drive sales via both e-commerce and in-store channels, and what best practices are in areas such as search, display, and sponsorship or email," said Sherry Smith, CEO of WPP-owned retail agency Triad. 

At Publicis, the holding company is focused on finding and cultivating what it calls commerce specialists inside agency brands. The role, that of "commerce strategist" bridges the performance-oriented investments being made with the brand-oriented ones.
At WPP, an effort has been made to roll up a plethora of retail-focused shops with Wunderman Thompson Commerce, which now has over 1,500 employees and has been acquiring agencies like commerce experience shop Gorilla Group, e-commerce agency 2sales, and added Marketplace Ignition in 2017.
For "shopper marketing" agencies, it's an interesting conundrum. On one hand, it's great for them to see their discipline getting more interest. On the other hand, there is a distinct feeling that the bigger and more general media agencies are coming to get them. 
For Smith, it's the opposite. Shopper agencies within holding companies are advantageous, she said, even as larger media agencies set up specialty teams. 
"However, brands are questioning whether the larger organizations have these unique skill sets to understand and move at the pace of retail. Plus, as more data is used within shopper marketing, brands are asking their agencies to become experts in distinguishing successful tactics among retailers and content publishers," said Smith.
One of the other effects of this is a dearth of the right talent. Lanzi said ideal "commerce" specialists understand retail media offerings but also strategically how to fit these into existing budgets. And because brands are so siloed, between shopper leads, sales leads and brand market leads, the commerce specialist has to bridge their gap.
"You can't just think as a marketer, but you also can't think as a salesperson," said Montagna. "Understanding retail and brand goals is hard." 
Some places, both inside agencies and brands, are thinking more of a category management structures, appointing what Montagna calls "mini CEOs" of their categories, responsible for all aspects from marketing to sales. "It's a dual role."
https://digiday.com/?p=344564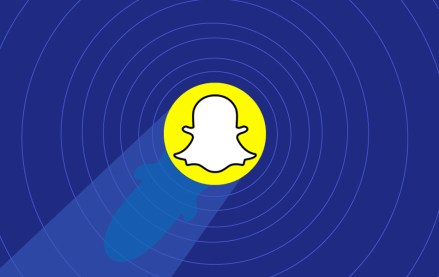 September 29, 2023 • 3 min read
•
•
"We are not diminishing the importance of AR," he said. "In fact, we are strategically reallocating resources to strengthen our endeavors in AR advertising and to elevate the fundamental AR experiences provided to Snapchat users."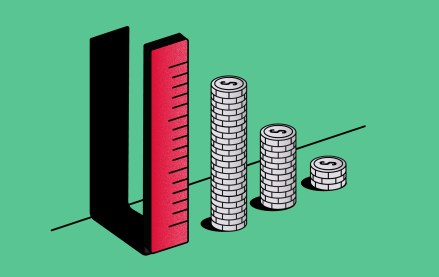 September 29, 2023 • 4 min read
•
•
In Q4 of this year, Activision Blizzard Media is launching in beta a new measurement tool dubbed the Attention Measurement Scorecard. The goal: to raise brands' and marketers' confidence in in-game advertising.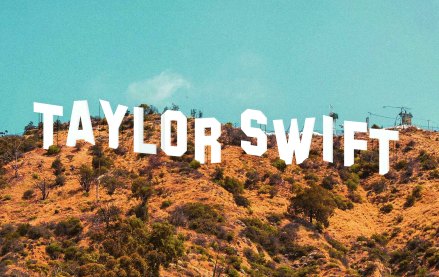 September 29, 2023 • 4 min read
•
•
The concert film will likely help build on cinema advertising's momentum after Barbenheimer.