'There were seven cases on various floors that week': Confessions of a media employee who returned to the office
January 14, 2022 • 8 min read
•
•
This article is part of our Confessions series, in which we trade anonymity for candor to get an unvarnished look at the people, processes and problems inside the industry. More from the series →
Some publishers had planned to bring employees back into office buildings this month — but those plans went out the window as omicron spread like wildfire in the U.S., hitting a record of over 700,000 new COVID-19 cases a day.
Hearst was one of the few big media companies that began requiring employees to show up at the office at the end of last year, before reinstating a flexible work policy this month. In this edition of our Confessions series, in which we exchange anonymity for candor, a Hearst employee recounts her experience of returning to Hearst Tower after nearly two years working from home — and what she believes is the loose adherence to health and safety measures by her colleagues that may have led to her catching the virus.
Since this interview was conducted, Hearst Magazines president Debi Chirichella sent a memo on Jan. 13 to notify employees that the option to work remotely is being extended "until further notice" and that the company "will provide at least two weeks' notice once we have confirmed our new return date," according to a copy of the memo obtained by Digiday. In a request for comment, Hearst reiterated this policy.
This interview has been lightly edited and condensed for clarity.
What was your first day back at the office like?
We were required to go back the week of Nov. 29th. That was the first week that I went in because it was mandatory. I have not been shy in saying I did not want to go back. When I got into the office that Monday, I saw that my colleague was seated in the same row that I was. We did measure and we were six feet from each other – pretty much exactly six feet from each other and neither of us was happy about that. Yes, that's the guidance – but I don't know, it still felt pretty close. We were required to wear masks in common areas [but] not if we were seated at our desks, or if we could appropriately social distance. When we got in and discovered that we were sitting that close to each other, that was anxiety-inducing for sure. [My colleague and I] decided to wear our masks at our desks all day. A lot of my coworkers were walking around unmasked. When you're [working] in person, you walk over to someone's desk to talk to them. Some people were still walking over unmasked. I rode the elevator with people who were unmasked. There wasn't a high level of compliance even from the beginning.
How did you feel about being back in the office?
It struck me how unnecessary it felt to be in the office. Our weekly team meeting has far too many people to fit in a conference room with those distancing rules. We are maybe 50 people. We had to do the meeting on Zoom because we just couldn't all meet in person. So you're sitting at your desk on a Zoom call at the office with other people who are at the office, and you're thinking: what's the point of this? And it just sort of felt very awkward because even though we were in the same building and office area as your coworkers — at least for me I was wondering: is this person comfortable with me coming up to them? Should I send them a message and ask first? It was kind of like a first day of school feeling but add a pandemic on top of that.
What was the layout of the office? Had it changed from pre-pandemic?
It used to be that [my team] was all on one floor. Up to three people could sit in each row. But now, just one or two people were in each row. It was half the number of people on each floor, so we were split between two floors. [Management] put us in A teams and B teams, so that some of us came in [on different days of the week]. Half of the team is not there the same time you are there, and half the team is also on a totally different floor. So it's harder to collaborate with some people I work with. Either they're not there physically so there is Slack-ing and Zoom-ing anyway, or they're on a different floor so you can't go to talk to the other person on the other floor, without making a plan for someone to get you. Our badges are only activated on the floor where your desk is. So if you go to a different floor, you have to stand [outside the doors] and look through the door like a lost soul to get someone to let you in.
Did you feel more or less productive working from the office versus working from home?
I was less productive. The way my job functions, if I can't collaborate with someone, I just Slack them or have a Zoom call if I'm working from home. But when you're in the office and you know the other person is in the office, the expectation is to find them in person. So you're wandering around looking for them. They moved all of our desks, so you are not sitting in the same place you were sitting before. And if the person is not at their desk, you walk back to your desk and go back to look five minutes later. The social aspect of being in the office on the one hand is kind of nice because you can chat with somebody. There's the mental health aspect too – being anxious about being there. It's really hard to concentrate when you know there is COVID running through your building that you haven't been informed about.
What do you mean? People in the office had COVID and you didn't know?
I had PTO to burn and was out on Monday [December 13]. I didn't check my email because I make it my personal policy to not check my email when I'm not working. I found out later we had gotten an all-team email that we were supposed to work from home on Tuesday. I didn't get the email because I was not in on Monday. So I got in on Tuesday and was like, where is everybody? Why am I the only one here? I asked my manager, and they said, "Oh, there was a COVID case on our team but I don't know if I'm supposed to spread that around so keep that quiet." And of course, I didn't keep that quiet. [The union and I] found out that initially there were seven cases on various floors that week. It was very stressful for everyone obviously. Later that week we got an email from the company not acknowledging the COVID cases at all but saying we could work remotely until after we come back from the holidays for a chance to spend more time with family. It was upsetting to those of us who knew that there was COVID. The day after that email I got tested and was positive and I have been sick ever since.
When did management notify employees that there were COVID cases in the building?
They sent out an email the first week of January when we came back from the holiday break. We could work from home, because of omicron, they said. They finally did acknowledge it.
Why do you think you got COVID from work, and not from somewhere else like a restaurant or a friend?
None of my friends had it at the time. The only other people I knew who had it were coworkers. I feel pretty confident that the office was where I got it. I take the train into work, and it's crowded. I could have caught it on the way in — who knows. But I know the only place that I know for sure where there were positive cases was [at work]. I know for sure there were people walking around unmasked and talking with their faces hanging out. No one really knows for sure, but that's the only data I have.
How safe did you feel at the office? Did you feel that the proper health and safety measures were being implemented, and adhered to, like masks and social distancing?
They can be improved. A stronger mask mandate requiring us to wear them at all times would help. So would being clear that cloth masks are not effective. It really should be an N95 or KN95. Really, enforcement of the rules. [Management] never really said, "If someone is not wearing their masks, this is what happens." Nothing happens. I'm an introvert. I'm not going to start something because someone's not wearing a mask. The vaccination requirement is good. I'm glad that they have that. We are looking at a booster requirement.
How willing are you to return to the office?
Not willing at all. I'm not willing. We are in the midst of an omicron surge. The idea of going back into the office before that is resolved is ludicrous. It's not just the office, right? You have to take the subway to get there and get back. People are living their lives in whatever capacity they are, and then bringing their lives into the office — even if anyone is following the rules to the letter in the building. Forcing people to take Zoom calls from their building versus my building doesn't make any sense.
What do you think media companies should be doing when determining an RTO plan?
Listening to their employees is no. 1. How your employees say they work best because people actually doing their job can tell you how the job should be done. It does feel pretty arbitrary when we are very much in the middle of the pandemic to be forcing people to be back just because you want them to be. Booster requirements help. I think mask mandates are helpful. And I think also being flexible — for people who are at higher risk, who have kids at home or elderly parents. Just being more flexible is really important because stressed-out employees don't do good work. That's just common sense. If your employees are afraid they're going to catch a deadly illness, you're not getting their best productivity.
https://digiday.com/?p=437149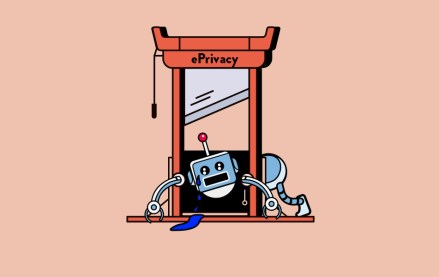 September 29, 2023 • 5 min read
•
•
Publishers are unsure if blocking AI web crawlers is enough to protect their content from being scraped and used to feed AI tools and systems.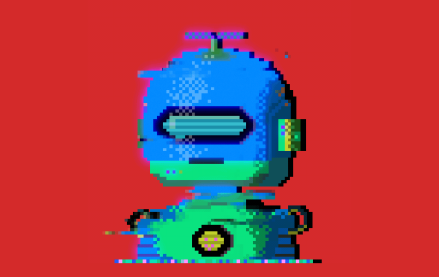 September 29, 2023 • 6 min read
•
•
New features include a new chatbot called MetaAI, Bing search integration, new AI image tools, and dozens of celebrity characters.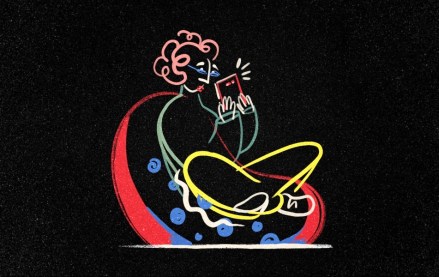 September 28, 2023 • 3 min read
•
•
The Financial Times has launched another lower-priced, subscription-based mobile app product a year after the debut of FT Edit to reach international readers.