'The tip of the iceberg': News publishers are embracing registration walls (again)
September 30, 2019 • 3 min read
•
•
It can be tough to figure out what kinds of content an audience will pay for. So many news publishers are learning what their readers will register to consume instead, while girding themselves for the collapse of third-party cookies.
This past July, The New York Times disclosed during an earnings call that it had begun experimenting more with registration walls in an attempt to learn more about readers preferences and needs, saying that the direct connection to the audience would "help us maintain or increase our momentum in building out our subscription base," as The Times' CEO Mark Thompson put it.
Other news publishers are keying in on registration walls too. Earlier this year, Hearst Newspapers put up a registration wall ahead of launching a paywall for its Connecticut newspapers, gathering up 100,000 email addresses in the process, according to Hearst Newspapers president Robertson Barrett; GateHouse Media launched a registration wall in the fall, and it has been adding it across the hundreds of titles it owns. Tribune Publishing, home to newspapers such as The Chicago Tribune, plans to test them again after a small test that ran in 2017.
A publisher using a registration wall can drive subscriber conversion rates 10 times higher for its known users compared to its anonymous users, said Michael Silberman, svp of strategy at Piano. Yet news publishers have historically been reluctant to use them, in part because they can drive readers away and put short-term pressure on a site's traffic. Tribune Publishing abandoned a registration wall it was testing on the Hartford Courant's after discovering that 90% of the people who hit it simply left the site.
A short-term traffic dent might be worth it. An array of moves made by browsers including Chrome, Firefox and Safari will soon limit publishers' ability to sell ads with the help of third-party cookies, a change that has dented publishers' monetization by as much as 25% in some markets. Laying groundwork that allows publishers to shift from third-party to first-party data will help publishers avoid further pressure on their ad revenues.
But for now, most publishers' interest in registration walls seems tied to existing subscription efforts, rather than gathering more first-party data or closing the paywall loophole Google Chrome created this summer; Google recommended publishers use a registration wall to solve the problem of Chrome users activating Incognito mode to get around publishers' metered paywalls.
Not every publisher is using registration walls for the same reason. Starting in the fourth quarter of 2019, Forbes will begin putting one in front of its site's readers, offering them an ad-light experience of their divisive site in exchange for their email addresses.
The test is designed to help Forbes learn more about what its audience values, Forbes CRO Mark Howard said last week at the Digiday Publishing Summit. But the audience data gathered from those who register will help Forbes' efforts to diversify revenues.
"We're thinking about how we develop more products for those communities," Howard said. "It's about leveraging first-party data, it's understanding the inter-connectedness of the content they're consuming. This is the tip of the iceberg of supporting products that are not ad-supported."
Figuring out the value exchange can be difficult. Gannett's USA Today, for example, has tried offering visitors perks such as sweepstakes entries in exchange for registration; on USA Today Network, its collection of local news sites, the registration wall is used to unlock content after readers hit a paywall.
Even though the right value exchange will vary from site to site, each publisher should be able to come up with something.
"If your relationship is so fraught they don't want to do a low-friction signup, you need to examine what you're doing," said Jason Bade, the co-founder of the paywall platform Pico.
https://digiday.com/?p=347594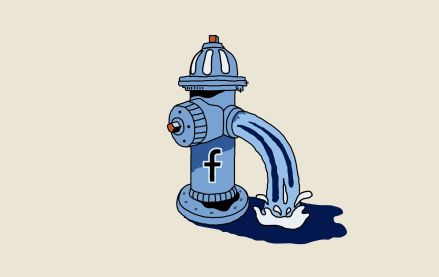 October 4, 2023 • 5 min read
•
•
Publishers are still feeling the effects of a change Facebook made in May that caused a steep decline in referral traffic. Nearly four months later, publishers aren't sure when — or if — that traffic will come back.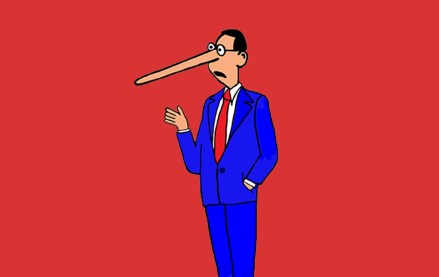 October 3, 2023 • 7 min read
•
•
A new definition for MFAs is available but the vague nature of the guidelines is leading to a lack of standards that might prevent adoption.
October 2, 2023 • 1 min read
•
•
The publishers who attended DPS were focused on the potential upsides of applying the technology to their operations while guarding against the downsides.