Social media might just be the best thing that's happened to TV. While you probably think all that tweeting and Facebooking is tearing us away from the flat screen, it's actually making TV programming even more powerful.
Social TV is a hot trend nowadays. Everyone has an opinion; only there's a tendency to lump any and every TV-related interaction under the banner of "social television." There are, however, actually three distinct stages of the TV-watching experience: deciding, watching and reviewing, all of which feed off each other in a circular rather than linear pattern. In this article, I'll concentrate on deciding. In subsequent articles, I'll address what it means for watching and reviewing.
The first part of any TV-viewing experience is always going to be "what should we watch?" And much in the way we once turned to "TV Guide," the first place we now turn is the on-screen electronic program guide from our cable provider.
At this point, the viewers are taking part in a "lean-in" activity. They are looking for advice, and that's where social applications shine. A large part of what's made the current crop of social Web platforms so popular is that they help us in the decision-making process. Facebook and Twitter help us decide what stories to read, what cute baby-animal videos to watch, even what high school classmates are worth getting back in touch with. Yelp helps us decide what restaurants to go to. Foursquare helps us determine which parties to bother showing up at.
The ability to gather relevant information from the social Web will be a huge help to anyone wading through the forest of programming that's currently available. What shows are my friends watching now? What have they watched, recorded and/or downloaded recently? What are most people in my town watching? What about most people my age? My kids age?
Given recent advances, it's not hard to figure out how a system built around social recommendations might play out, circa 2011. Think of Amazon for books, only seamlessly integrated with your TV.
Your pay-TV provider (cable or satellite) would provide a proprietary branded electronic program guide app that would work on your set-top box, your tablet or smartphone. It would immediately let you customize the default view to something more manageable than all 1,598 channels on offer. It would, via the magic of Zuckerberg's "frictionless sharing," allow you to see, in real time, what shows were getting the most social activity. You'd then be able to see what people were actually saying, tapping into Twitter and Facebook feeds that showed real-time conversation. You'd even be able to respond to and share those comments without leaving the app. You would also have one-click options to save shows to your cloud-based DVR for future viewing or rental or purchase. A single click could even put you in touch with customer service, if that's what you need.
Every movie or show would have its own robust page, with video previews, photos and bios of cast members, as well as stats (e.g.,  fourth-most recorded show in Chicagoland area.) You'd also be able to see reviews and ratings from your friends or from the greater community. (These would be active reviews, not just "watched" lists, with some sort of five-star rating system and written comments, similar to the iTunes store.)
There would also be ample opportunity for targeted advertising via this second-screen EPG-based app. Ads could run the gamut from sponsorships to contests and promotions that rely on the user actually watching the show: "Tell us what J-Lo said to Ryan after the final singer and get a $5 coupon."
And since all this advertising activity and social sharing happens before we actually start watching and begin the "lean-back experience," we're not going to mind it. It will feel like research, not an interruption. Particularly, if we look at where that experience happens. Sometimes it's in the den with everyone sitting around waiting for a decision. But just as often it happens long before the actual viewing: at the office, over dinner, on the ride home.
But here's the best reason for embedding social TV in the decision-making process: The behavior is already there. Viewers are already commenting, rating and reviewing TV programming in surprisingly large numbers. A social TV app would simply harness that behavior and make the data around it useful to advertisers and other viewers, particularly if the app was tied to the user's cable account where the correlation between search and ultimate viewing choices could be more accurately tracked.
This helps, because, as we'll see in the next segment, viewer behavior while engaged in traditional lean-back watching behavior is often anything but social.
Alan Wolk is managing director of social strategy at KIT Digital. Follow him on Twitter @awolk.
https://digiday.com/?p=2262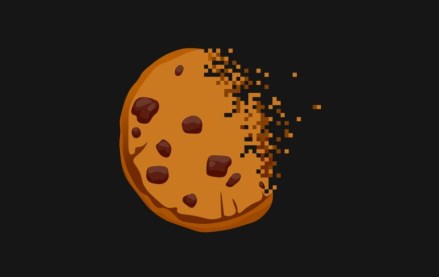 September 21, 2023 • 9 min read
Publishers who attended the Digiday Publishing Summit opened up about their top challenges, concerns and curiosities during closed-door, anonymous town hall meetings.
September 21, 2023 • 4 min read
WBD is seeing ad revenue growth from its YouTube channels and engagement on Threads surpass performance on X.
September 21, 2023 • 4 min read
Powering all of Amazon's hardware is an updated large language model, that could help connected devices actually be smarter.