The newness of the new normal is wearing off. Fatigue is setting in at publishers. "The compounding uncertainty is murdering people," one CEO told me.

The severe contraction publishers are dealing with is leading to existential questions. First and foremost is survival. But the question then turns to how companies emerge on the other side. Many publishers see their businesses permanently shrinking, but perhaps for the better in the long run. Better to be smaller and nicely profitable, then bloated and marginally sustainable.
"This will call into question how many people you need on a full-time basis," the CEO said. "You can trust an older person to work from home more than a younger person. You're going to see companies keep fewer people who can do both strategy and execution — and have expertise. Experience and professionalism and dedication are going to be recalibrated to a degree we haven't seen."
The scale era of digital media was premised on sending hordes of inexperienced people into the content mines. With Google and Facebook taking most of the ad market, and Amazon chomping on a lot of what's left, few publishers patiently groomed young people. Instead, they were tasked with churning out listicles, embedding outrage tweets and reheating Kardashian news to feed digital media's insatiable appetite for the empty calories of cheap clicks and fleeting pageview highs.
The cover story explaining why these newsrooms that were disproportionately filled with people in their 20s and 30s was that younger staffers "got digital" more than their doddering elders, apparently forever fumbling with their feature phones, the mysteries of embedding an Instagram post and understanding how a wireless mouse works. Those over 35 were thought to be dinosaurs as up-and-coming millennial news publishers burned through venture capital, never turned a profit and often barely left a dent. Some went under, some have limped on. BuzzFeed's 2019 diversity report takes pride in "more than half" of the company being over 30.
What's more, the management ranks at publishers soon swelled with the same young people. Good times cover up a lot of weaknesses; bad times ruthlessly expose any shortcomings. The front of the parade is always a good party, but these are times when, in the words of another top media exec, "the adults in the room" are needed to make hard calls and get teams through the fire. As Andy Jassy, CEO of AWS, said, "There is no compression algorithm for experience."
Media companies are learning this the hard way.
"We have a lot of people who knew what to do when what to do was obvious," said the media CEO. "Now that it isn't obvious there isn't a lot of thought process. People are baffled and confused, and if you haven't been through it before you don't know how to understand what are the important things and how to prioritize them and ignore the rest. A lot of the kids get overwhelmed by the volume of everything."
The type of severe economic downturn that we are facing now leaves few media companies as "winners." After all, the global economy is, for the most part, shut, with cascading effects in overall demand, even availability, of goods and services. That is acutely felt in the advertising market that is still the lifeblood of most publishers. The dislocation is also affecting their commerce businesses. And don't even ask about live events, which are gone and likely not coming back anytime soon.
But publisher after publisher has sung the praises of their subscription businesses. Many are ringing up big gains in subscriber numbers with promotional offers and buying up cheap Facebook ads. But they are harvesting a demand to pay for news content that, paradoxically to most other goods, is clearly on the rise. The catch: Content worth paying for often comes from a deep bench of experienced journalists. This runs contrary to the industry's long fetish with stuffing their ranks with the young.
Take Stat News, which is having a moment now. Stat, part of the company that owns the Boston Globe, has long fascinated me for the self-interested reason that its model closely resembles Digiday's, only focused on health. Stat has seen a surge of interest as the story of our times is squarely in its wheelhouse. Traffic to the site has soared. A year ago, Stat was happy to get 1.5 million visitors in a month. In March, it got 24 million. Stat's subscription business has grown significantly as well, with net new subscriptions so far this year pacing 60% above the rate for all of 2019. (That's not to say Stat hasn't suffered: The publisher was planning a 450-person event in the fall, which is doubtful.)

Poke around Stat for a while and visit the profile pages of its 15 reporters. There are people like Helen Branswell, a journalist with 20 years of experience covering health, who has reported on — I'm not making this up — the bird flu, H1N1, Ebola, Zika and SARS. This is not Branswell's first infectious disease rodeo. She was onto what would be named coronavirus while most "content creators" were preparing for New Years Eve parties.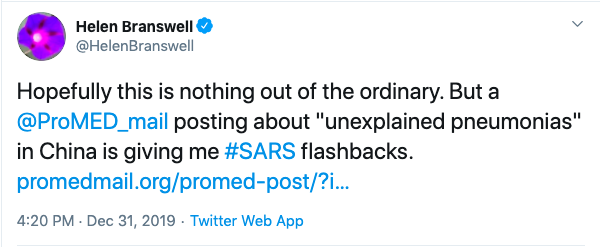 There's also Matt Herper, who I went to J-school with at Columbia two decades ago. Herper reported on science and medicine at Forbes for nearly 20 years before joining Stat. There is Wall Street Journal vet Ed Silverman who spent two decades covering the pharmaceutical industry, and biotech writer Adam Feurstein with 25 years experience.
"When we were outlining the market assessment, one of the guiding principles was it was going to be high-quality journalism and a subscriptions model," said Angus Macaulay, Stat's chief revenue officer. "You need people who have seen these stories play out over 10 to 20 years."

This is a group that would be euphemistically termed "seasoned." They're also likely expensive since middle-aged people have middle-aged headaches like mortgages, child care and tuition. Economics are what's at work here. The complete commoditization of the ad market has caused a race to the bottom on operating costs, and the top cost for publishers is people.
That doesn't work in a subscriptions-driven world. Why are The New York Times, The Financial Times, The Wall Street Journal and Bloomberg lapping the field in piling up not just big subscriber numbers but also big subscriber revenue? The subscriptions business of digital upstarts are either far behind or non-existent. The flight of talent to the Times — Ben Smith from BuzzFeed, Kevin Delaney from Quartz and Kara Swisher from Vox — is driven by economics. The big subscriptions businesses of the old guard beats the programmatic ad and content studio businesses of digital media. In a reader revenue world, quality and experience win.

https://digiday.com/?p=365635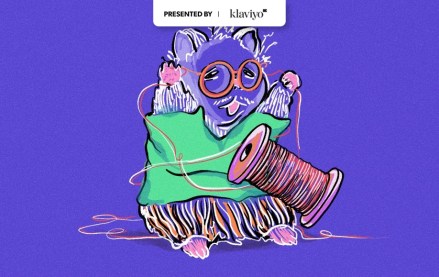 December 5, 2023 • 6 min read
News publishers are cautious to pour more resources into Threads, as limited available data makes it difficult to determine whether investing more into the platform is worth it.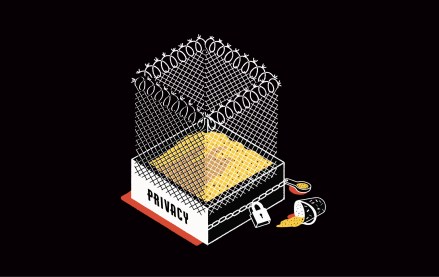 December 4, 2023 • 4 min read
FLEDGE stands for 'First Locally-Executed Decision over Groups Experiment' and makes ad auction decisions in the browser, rather than at ad server level.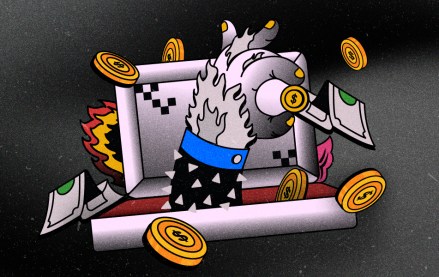 December 4, 2023 • 7 min read
A look at the genesis of ad tech, from the first online display ad in 1994 to the dotcom crash.