The AMERICA Act spotlights Capitol Hill's ingrained antipathy for Big Tech
March 30, 2023 • 3 min read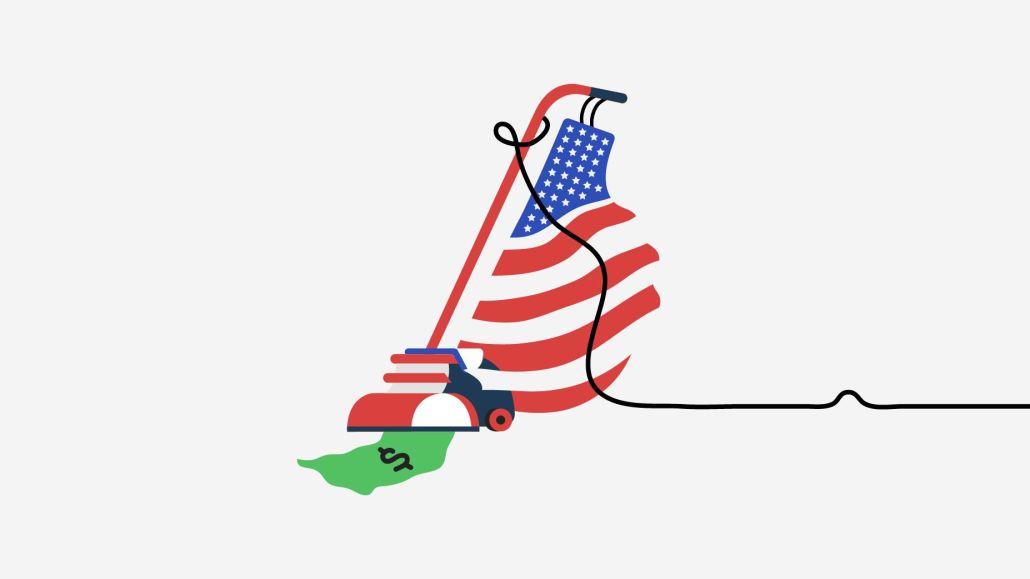 Ivy Liu
Big Tech is under fire from all quarters with public figures often keen to score points against such political pariahs in a bid to play to the gallery.
Last week TikTok's CEO Shou Zi Chew was hauled over the coals in front of Congress in a sign that such matters can border on the edges of geo-political posturing.
Today's unveiling of the AMERICA Act denotes how anti-Big Tech sentiment continues to echo through the corridors of power. Although, on this front, politicians' arguments take on a more domestic hew with backers of the legislation championing the most American of value: healthy market dynamics.
'Buyers-and-sellers' beware
The "Advertising Middlemen Endangering Rigorous Internet Competition Accountability" Act is essentially a reprise of the Competition and Transparency In Digital Advertising Act, first introduced during the 117th Congress.
$5 billion in digital advertising annually, subjects companies to the transparency requirements of the bill … $20 billion subjects them to divestiture requirements
Introduced by Sen. Mike Lee (R-UT), the latest proposals will continue upon last May's act with the aim of protecting competition in the $568 billion digital advertising economy, a market dominated by the scions of Silicon Valley.
At the core of the proposals is the elimination of conflicts of interest – read players that have an offering on both the buy and sell side of the market – that have allowed the leading platforms in the market to manipulate ad auctions.
Bi-partisan support
Recent media reports have indicated the new leadership of the Republican-controlled House of Congress may lack the appetite to rein in Big Tech through harsher antitrust legislation. Although, in a briefing session with journalists, Lee spoke of his "great hopes and expectations" for the AMERICA Act.
Similar to the May proposal, the latest piece of legislation has bi-partisan support with Lee intimating the below list of representatives also back his latest proposals which aim to erode the "rampant conflicts of interest" that simply wouldn't be tolerated in other industries.
Amy Klobuchar (D-MN)
Ted Cruz (R-TX)
Richard Blumenthal (D-CT)
Marco Rubio (R-FL)
Eric Schmitt (R-MI)
Elizabeth Warren (D-MA)
Josh Hawley (R-MI)
John Kennedy (R-LA)
Lindsey Graham (R-SC)
J.D. Vance (R-OH)
"This is not a bill that's either liberal or conservative, it's not Republican or Democratic, this is just a good business process bill," he added.
"It's been decades, if not longer since we did this in other industries. There have, for about a century, been significant restrictions on the ability of someone trading in securities, for example, to represent the buyer and the seller at the same time."
Big Tech in the crosshairs, but the net is cast wide
Given how the wording of the proposal specifically fingers those with both the means to "manipulate ad auctions and impose monopoly rents" on others – that is to say, platforms that operate both buy- and sell-side operations (such as a DSP and SSP) – many will think specifically of Google.
Although, the latest version of the bill establishes some thresholds, indicating that others – namely those that generate more than $5 billion per year in advertising revenues – are also in its crosshairs.
"$5 billion in digital advertising annually, subjects companies to the transparency requirements of the bill," Lee further explained, "and the $20 billion threshold subjects them to divestiture requirements if they suffer from these conflicts of interest."
Lee further went on to namecheck Google and Meta as the chief subjects of the proposed amendments' aims, and further cited Amazon, Apple and Microsoft as answerable under its proposed transparency requirements.
"There's some smaller ad tech companies who stand to benefit from being able to disrupt Google's hegemonic incumbent status [and] will be subjected to transparency requirements, but not the divestiture threshold," he added.
The measures come the same week as Google-parent Alphabet moved to have the Department of Justice's antitrust case dismissed in a move heard in the Eastern District of Virginia, saying the claims in its filing are unsubstantiated.
https://digiday.com/?p=497734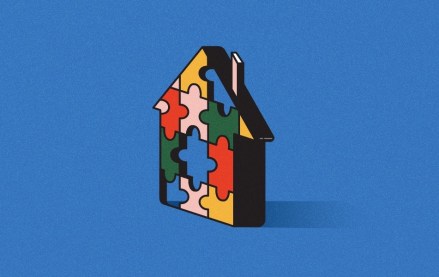 September 22, 2023 • 4 min read
Apartment Therapy's president Riva Syrop took the stage at the Digiday Publishing Summit to discuss the convergence of commerce and sponsorship revenue within its Small/Cool event.
September 22, 2023 • 4 min read
Media execs took stage at the Digiday Publishing Summit to discuss the growing importance of ROI in ad campaigns this year.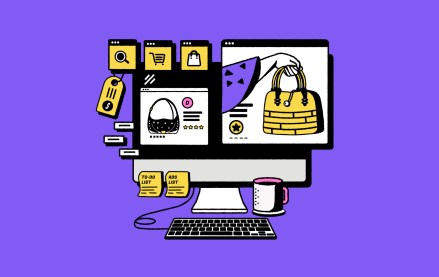 September 22, 2023 • 4 min read
CEO Satya Nadella said AI assistants will be as ubiquitous as PCs and will help users navigate across apps, operating systems and devices.