The Telegraph finds success with Apple News
November 13, 2017 • 3 min read
Since the Telegraph adapted its paywall model last November, the publisher has become more serious about distributing content to third-party platforms. This is particularly true of Apple News. Since January, Apple News has had the publisher sell ads in Apple News in the U.K.
The Telegraph selects the stories it publishes to Apple News. Since April, it has been using Apple News to drive subscriptions to the 20 percent of its content that is premium. The publisher wouldn't disclose how many subscribers Apple News has driven. The Telegraph's Apple News channel gets 5 million unique monthly visitors and delivers 70 million monthly ad impressions, according to the publisher. For comparison, CNN said its Apple News content had 36.5 million unique readers last year.
"Apple News is a channel that consistently and continuously performs well for us," said Dora Michail, digital managing director for The Telegraph, who joined the publisher in February to manage commercial relationships with platforms.
Apple News, which comes installed on Apple's iPhones, launched in October 2015 and is still in its infancy. It claims more than 70 million users. One in five U.K. iPhone users considers Apple News as their main weekly source of news, according to Reuters Digital News Initiative.
For the most part, publishers have been pleased with the traffic they get from publishing to Apple News. Not all publishers directly monetize on Apple News, instead sharing an RSS feed of content. Publishers have criticized Apple News for their limited access to user data on the platform, on which Apple has historically kept a tight grip. Facebook, by comparison, has a wealth of user data advertisers can access, so monetization from advertising on Apple News has lagged.
One publisher said the revenue return for the volume of traffic it generates on Apple News is disappointing, and the level of referrals from Apple News to the publisher's site, where it can more effectively monetize traffic, is less than 0.2 percent. This has led publishers like the Guardian to scale back their partnerships with the platform.
"As a reseller, our relationship with Apple News extends beyond editorial and into commercial; it's strong on both angles," said Michail.
Publishers can sell their own inventory on their own Apple News channels and keep 100 percent of the revenue. The Telegraph's digital sales team of 15 people sells inventory across the network within Apple News, like in the For You section, a personalized feed of news based on a user's habits; The Telegraph wouldn't share what cut of revenue it takes from these sales. Apple has previously said it will keep 50 percent of revenue if a publisher opts for Apple to sell its inventory as part of a network buy.
Vodafone and Turkish Airlines are two brands that have advertised on Apple News, which offers display, native and video ad formats. More recently, the two brands have launched vertical video campaigns, brokered by The Telegraph. The vertical video ad plays in between news video stories, accessed when a user swipes right from the home screen to the Today View on their iPhone.
Michail said interest from advertisers continues to grow, saying the growth has been "significant." "We're making the market; the product has been around for less than a year," she said.
https://digiday.com/?p=263039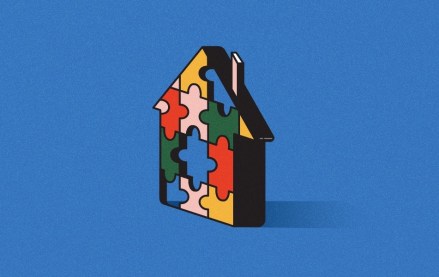 September 22, 2023 • 4 min read
Apartment Therapy's president Riva Syrop took the stage at the Digiday Publishing Summit to discuss the convergence of commerce and sponsorship revenue within its Small/Cool event.
September 22, 2023 • 4 min read
Media execs took stage at the Digiday Publishing Summit to discuss the growing importance of ROI in ad campaigns this year.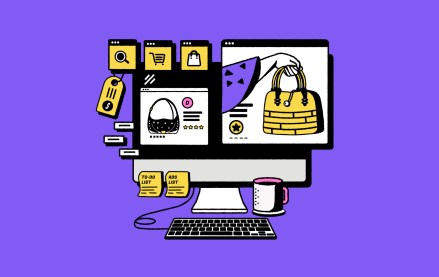 September 22, 2023 • 4 min read
CEO Satya Nadella said AI assistants will be as ubiquitous as PCs and will help users navigate across apps, operating systems and devices.