On an earnings call last August, Disney CEO Bob Iger said Disney+, their upcoming subscription video-streaming service, is "the biggest priority of the company during calendar 2019." If asked, Iger would extend that timeline well into the future as Disney tries to ward off the existential threat of Netflix by building its own streaming platform.
And Disney is not alone. Under siege from tech giants, the rest of Hollywood is also going direct to consumer. WarnerMedia, NBCUniversal and Discovery have all announced plans and created dedicated units to build streaming video businesses. CBS and Showtime have already jumped head first, grabbing eight million subscribers for CBS All-Access and Showtime's streaming channel before its competitors get into the pool. Smaller players such as A+E Networks and AMC Networks, meanwhile, are targeting fans of niche verticals such as horror and history.
TV and Hollywood are about to look dramatically different.
Or not. Video programmers that have already built streaming channels heavily rely on Amazon for subscriptions. And with Apple, Hulu and Roku — the other big TV tech giants — investing in wholesale products similar to Amazon's blockbuster Prime Video Channels business, it ensures that the TV industry will still have intermediaries. And with Amazon and others providing minimal data back into who these "subscribers" actually are — just try wrangling email addresses from them today — the situation doesn't look all that different from signing wholesale distribution deals with Comcast or some other cable or satellite provider.
Let's call it going indirect-to-consumer.
"There are still gatekeepers," says an executive at a major entertainment studio. "Where historically, the gatekeepers had satellites and cable pipes, many of those gatekeepers now are hardware companies."
Big media is making a big investment
For media companies, going direct-to-consumer is not just a buzzword, but an obsession.
Disney reorganized its entire business and created a new business unit to oversee its direct-to-consumer efforts, which center on Disney+ but also include ESPN+ and to some degree — after its 21st Century Fox acquisition — Hulu. Discovery hired former Amazon executive Peter Faricy as its first-ever global CEO of DTC products. WarnerMedia's top-secret streaming plans are being run by AT&T executive John Stankey, but the company has also tapped TNT and TBS president Kevin Reilly as head of content for WarnerMedia's streaming efforts. He has been hiring content executives as those plans take shape. Longtime NBCU vet Bonnie Hammer, meanwhile, is heading up that company's new DTC streaming service.
Ignore for a second the $85 billion AT&T agreed to pay to buy Time Warner, or the $71 billion Disney is paying for Fox assets. The streaming services these companies are building off the backs of those monumental mergers are also going to be costly. WarnerMedia's streaming plans include upping HBO's $2-billion content budget. Disney is spending $100 million on one "Star Wars" spinoff series alone.
Steve Kazanjian, CEO of entertainment marketing industry organization Promax, says learning the ins and outs of DTC has become a top subject among members of his organization. "Instead of just hiring people away from a CPG company, members are focused on training team members — people with entertainment marketing backgrounds — about things such as acquisition and retention marketing, pricing strategy and conversion tactics," says Kazanjian. "That's a conversation that wasn't happening 24 months ago."
OTT distributors are chasing Amazon
As media companies are investing in their own streaming services, existing tech distributors are ramping up to get a piece of that action. In January, Roku announced its own channels business, launching with programmers such as CBS, Showtime and Starz. Hulu already offers various bundles that pairs its service with HBO, Showtime and even Spotify. Apple is expected to launch its channels business later this year.
The North Star for these tech giants is Amazon and its Prime Video Channels program, which has around 200 channels and is estimated by BMO Capital Markets to be a $2.6-billion business in 2019. Amazon can account for up to 45 percent or more of a channel's total number of subscribers, according to a previous Digiday report. Prime Video Channels is responsible for roughly 35 percent of HBO Now subscribers, according to BMO's estimates.
Between Amazon, Roku and Apple, media companies are looking at the three biggest connected TV platforms in the U.S. There is no scale in OTT without the distribution might of Amazon, Roku and Apple. (Hulu, which will soon be majority owned by Disney, is in a unique position as both a subscription streaming service with its growth ambitions and a wholesale distributor of other people's live and on-demand channels.)
Direct to whom?
The question for media companies is whether they should focus on building fully owned apps for these connected TV platforms, distribute inside channel ecosystems developed by each of the platforms, or attempt a mixture of both.
Fully owned apps offer full control and information about the customer, including email addresses and credit card information. Between tech maintenance and customer billing, they are also costlier, which is one big reason why programmers have joined Prime Video Channels. With Amazon providing the platform, handling customer service and billing and making it seamless for highly sought Prime customers to add channels, the decision to choose Amazon Channels looks easy.
But that decision also comes at a cost. Amazon and Roku don't offer email information for users that sign up through their channels programs, Apple is expected to do the same with its own offering. And if Roku and Apple's channels businesses perform as well — or at least come close to the success of Amazon's Prime Video Channels — that means streaming video programmers will be dark on a significant percentage of their so-called subscribers.
"Those are not subscribers in the traditional sense, which will make a vast majority of so-called direct-to-consumer video services indirect consumer services," says Peter Csathy, founder of media firm Creatv Media. "But that's OK, because ultimately what matters is that you get growth and traction."
Indeed, entertainment industry veterans argue that for new entrants, the distribution might of these tech giants is actually a good thing; they provide cost savings and a chance to be more visible on some of the most populated places on internet-connected TV screens.
Wholesale channel distributors are also a way to test the waters before going "all in" on direct-to-consumer, says Chris Erwin, founder of entertainment firm Doing Work As. "We are hearing more and more media companies talk about wanting to go DTC, but wanting to first gather intelligence," Erwin says. "Deals with the likes of Amazon and Roku can allow companies to start testing which titles and formats best resonate with different audiences, how to coordinate marketing strategies and more."
An executive at a major TV network that has channels on Amazon and Roku argues for a diversified approach to distribution. The majority of subscribers still come directly to the network's apps, but the remaining "subscribers" are distributed across Prime Video Channels and iTunes (and soon, he expects, Roku and Apple). "It's getting more diversified, not less, and that's a good thing," the exec says. "Amazon Channels is big, but they're not going to be half our service tomorrow."
Not all wholesale deals are created equal
Channels' businesses are one thing, but there are other wholesale pacts being formed between streaming companies and different types of distributors. T-Mobile, for instance, offers Netflix for free to some of its wireless customers. Hulu and Spotify have bundles that package both services for students and other users at a cheaper price.
Here, there is an opportunity for greater access to customer information. For instance, in the Hulu-Spotify bundles, Spotify manages the payment and billing process. But Spotify subscribers cannot access and watch Hulu through Spotify's platform. There is no direct access in the way channels and content are aggregated by Prime Video Channels; instead, once someone has subscribed to this package through Spotify, the music service will allow Hulu to ask users to sign into their existing Hulu account or create one. But to access these services, customers will still need usernames for both services. This allows both companies to retain that direct-to-customer relationship.
Disney might be the exception
The truth is, there aren't many companies that have the capacity or the negotiating leverage with distributors to go truly direct to consumer. Entertainment industry insiders argue that among mass media companies, only Disney — and maybe HBO — has the ability to go direct.
Disney already has the brand awareness among a wide swath of people. With Walt Disney Studios, Marvel, Star Wars and Pixar, it also has the best content lineup in the world. The company has also secured executive and investor buy-in for Disney+, and is willing to spend gobs of money — and sacrifice revenue in other business areas — to succeed in the long-term.
With its Fox acquisition, Disney will also have Hulu. Hulu, which already has 25 million subscribers in the U.S. and a growing expertise in wholesale and OTT distribution with its live TV business and other bundles. This doesn't guarantee that Disney+ will succeed, or even that ESPN+ will continue to add a million subscribers every five months.
"It will be interesting to see what Disney does with its upcoming service," says Csathy. "Disney has the chance to be an exception to the rule, because it's all about IP, and Disney has the best IP."
https://digiday.com/?p=327849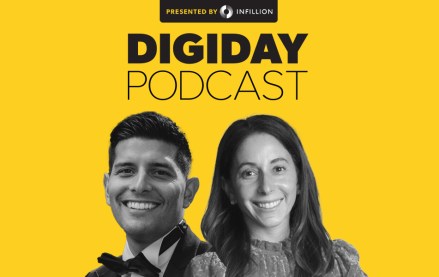 September 26, 2023 • 3 min read
In a live recording during the Digiday Publishing Summit, the news executives called for more nuanced conversations with advertisers around their brand safety concerns.
September 26, 2023 • 4 min read
After investing in one generative AI startup and suing another, the company will let customers create images on its website and an API.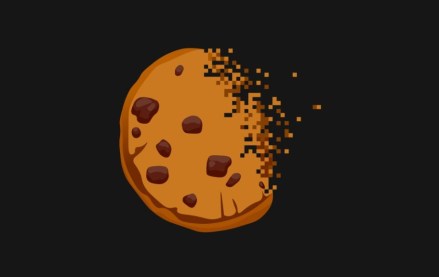 September 25, 2023 • 1 min read
During the Digiday Publishing Summit, execs from companies including Condé Nast, Dotdash Meredith and Thomson Reuters assessed the industry's readiness.