'Start making more from the inventory we can't sell': DAZN is quietly ramping up its programmatic ads business
September 8, 2023 • 6 min read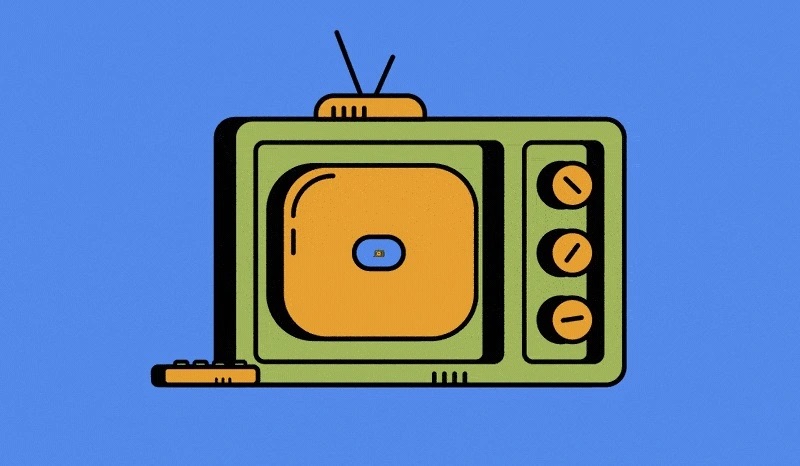 DAZN, the sports streaming giant, has hit a major milestone that's pretty common in the media world: turning programmatic ad dollars into serious cash.
It's been an 18-month journey, and now, more than a third (35%) of its ad revenue in its most mature market (Germany) is rolling in from programmatic ad advertising But here's the catch — buyers can only access this ad inventory through programmatic guaranteed deals or exclusive one-to-one private marketplace arrangements.
Picture it as a more automated way to sell ads in between live shows compared to the old-school insertion orders, but with a whole lot more data (from their customers) thrown into the mix.
If DAZN were to wander beyond those arrangements into the world of open market advertising, where prices are decided in real-time auctions, it would cede some control over its ad earnings. That's a trade-off DAZN's commercial execs are not ready to make, at least not yet. Especially considering that the ads business is thriving, with TV funds flowing in through insertion orders, and digital dollars rolling in via ad tech.
On the practical side of things, DAZN's commercial team is playing it smart by selling ads ahead of time. This helps steer broadcasts clear of issues like lag and buffering that could disrupt the game-watching experience.
"We have a direct sales team in every market that does a good job of taking money from endemic brands that would've spent more on that content when it was on linear channels but we have to start making more from the inventory we can't sell," said Peter Burroughs, evp of advertising and media sales at DAZN.
Which is to say it's been raking in a pretty penny through traditional ad sales, hitting the nine figure mark. And yet it needs more. Running a streaming empire comes with a hefty price tag, one that's perpetually craving more revenue. Turning to programmatic ad sales is a way to satisfy that voracious appetite, broadening DAZN's ads business to more ad dollars from more advertisers.
"We are not making our inventory around live broadcasts available to buy in the open auction because there are a lot of logistics involved in making it work like scheduling the ad breaks, which means managing the air time so you don't have gaps within the break," said Burroughs. "We have scheduled ad break lengths that have to be filled with something, which doesn't lend itself to open bidding in the way that we think about it from a display and online video world."
Ad inventory around non-live content, on the other hand, is a different ball game altogether.
Unlike live content, where ad breaks pop up briefly and unpredictably during a game, non-live content has ads scheduled at specific intervals. This setup aligns more with how advertisers prefer to make purchases in the open auction format, as it's better suited for planning ad campaigns over longer periods like a day, week, or month. Burroughs continued: "The pipes and taps aren't set up to a live supply environment just yet."
He's not just talking about DAZN's infrastructure. Its broadcasters too. They would need to put more of their inventory into these programmatic marketplaces so buyers can start to understand the benefits of buying inventory around live broadcasts from the open auction. "If this happened then they'd see that it wouldn't mean they'd burn through their ad inventory in a day because they could plan to buy breaks around DAZN, Sky, ESPN, etc. and know that they were going to hit seven million people in one go."
And the same logic applies to the proliferation of devices; there simply aren't enough of them in households to support real-time programmatic advertising on this grand scale, at least not yet.
Like other media owners before it, DAZN is using ad tech as a way to pool unsold ad inventory, which can then be made accessible to advertisers who might not typically have the financial means to advertise around sports content.
As Burroughs explained: "If an advertiser wanted to buy a slot during the half time break of a Uefa Champions League game then that's likely to cost them between £100,000 and £200,000 in any European market, which can only be afforded by 100, maybe 200 brands. Even then, those advertisers can only afford to buy so much, which means the yield is capped on what a broadcaster can earn in their big premium sports events."
So, DAZN came up with a solution. It roped in some of the largest ad tech companies around, also known as supply-side platforms (SSPs). Magnite has been a launch partner in a number of markets like Germany and Italy, but the streaming service also sells its ad inventory through PubMatic and FreeWheel. While the future might see a shift toward selling its inventory through even fewer SSPs, the current plan is to maintain a diversified approach. This way, DAZN can increase the odds of being able to sell out its ad inventory as well as see where each ad tech vendor's strengths and weaknesses are. Then and only then will it make a call on whether some of those partners need to go.
For now, these partnerships are still in their early stages. DAZN isn't leaning heavily on these ad tech vendors just yet, mainly because most of its programmatic revenue comes from programmatic guaranteed agreements.
"We're not exclusively working with any of those partners but ultimately what we do in the future with those businesses will depend on whether the proof is the pudding so to speak," said Burroughs. "We could continue to work with multiple SSP partners or we might potentially look at some sort of natural selection to decide whether we consolidate to just one or two partners rather than making your inventory available more widely."
Whatever happens, the number of partners DAZN works with is unlikely to get much bigger than it already is. Currently, it is working with 14 different ad tech companies to sell its ads, with some operating as direct sales entities and others as authorized resellers, selling DAZN's inventory on its behalf. The more partners it works with, the higher the stakes are that something could go wrong during a live broadcast. Just imagine, a situation where a glitch in the ad tech stack occurs during the critical moments of a high-stakes soccer match, resulting in a transmission interruption. Such an incident would undoubtedly cause considerable frustration among both viewers and advertisers.
Burroughs expanded on the point: "What we don't want to do as a premium broadcaster is have to do 27 different integrations with 27 different ad tech providers who are all essentially saying they can provide the same thing."
All of this discussion might seem insignificant unless DAZN and the broader CTV industry tackle a crucial problem: the demand for content far outpaces the available supply at the moment. But before that can really be addressed, there are some technical challenges that need to be tackled. For instance, there's a shortage of TVs equipped with the necessary technology to display targeted ads simultaneously during ad breaks across different markets. Additionally, the perennial problem of measurement remains. Advertisers won't invest more on ads if they aren't confident that these ads are effectively achieving their goals.
"DAZN has been selling advertising — including programmatically — for quite some time now and it makes perfect sense strategically for them to do so," said Gill Hind, director of TV at Enders Analysis. "While one of Netflix's major USPs was the lack of advertising versus the competition, for any sports business the USP is clearly the sports rights they have."
The question would be how much supply DAZN can offer, she continued. "Their DAZN's] distribution agreements with pay-TV platforms (Sky in the UK) help address that question and as they build up their rights then they are looking at a sizable opportunity."
https://digiday.com/?p=517088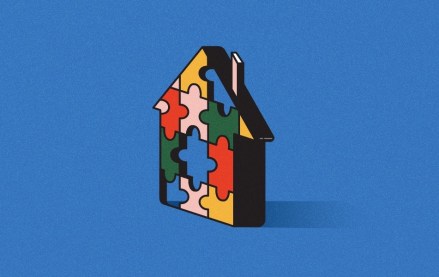 September 22, 2023 • 4 min read
Apartment Therapy's president Riva Syrop took the stage at the Digiday Publishing Summit to discuss the convergence of commerce and sponsorship revenue within its Small/Cool event.
September 22, 2023 • 4 min read
Media execs took stage at the Digiday Publishing Summit to discuss the growing importance of ROI in ad campaigns this year.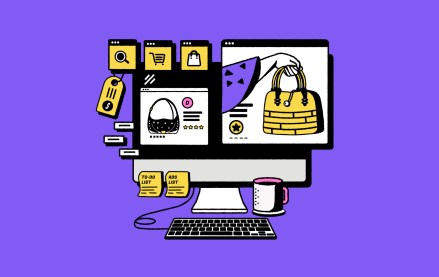 September 22, 2023 • 4 min read
CEO Satya Nadella said AI assistants will be as ubiquitous as PCs and will help users navigate across apps, operating systems and devices.