Stagwell buys Apollo Program to boost first-party data, SaaS offerings
July 18, 2022 • 4 min read
•
•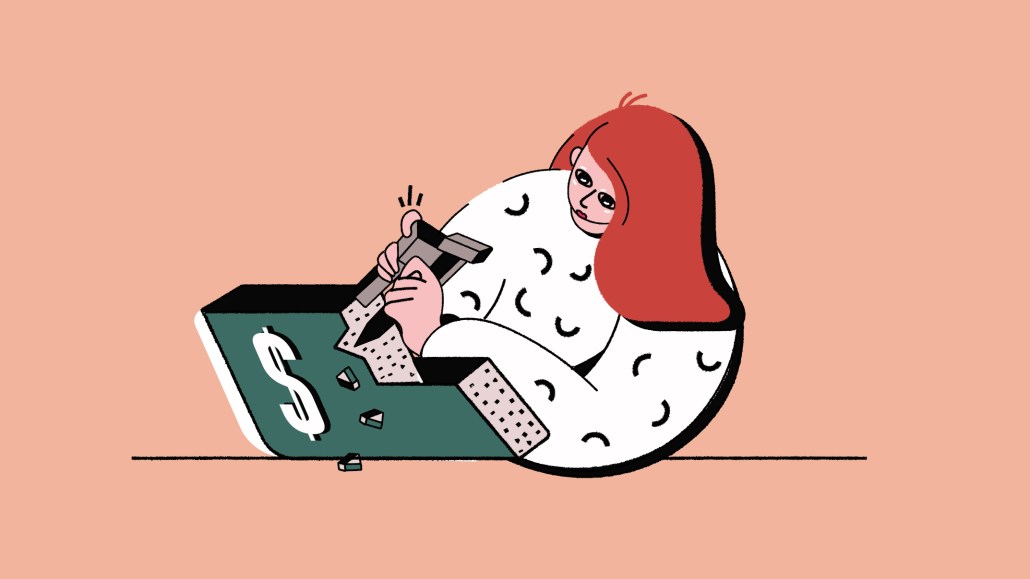 Ivy Liu
Stagwell has purchased Apollo Program, a software-as-a-service platform that gathers data and insights on consumer behavior, as well as contextual and creative insights, Digiday has learned. Stagwell plans to incorporate the platform into its Stagwell Marketing Cloud unit, which houses a host of SaaS and data-as-a-service (DaaS) tools for marketers.
The move not only enhances Stagwell's Marketing Cloud unit, but it's a shot in the arm to help Stagwell catch up with other holding companies in the generation of first-party data and consumer insights for marketers that go far beyond simple demographics. Apollo Program's data stream will flow into Stagwell's own data and insights arm, Consumer Understanding and Engagement (or CUE).
Jim Caruso, co-founder and CEO of Apollo Group, has some history with Stagwell — or at least part of its predecessor company. Apollo was incubated within Anomaly (now a Stagwell agency) around 2016 but was never owned by the agency. The two have been working together, but this represents a full merging of the companies.
The mission, as Caruso put it, is to generate "puddles of insights" out of "oceans of data." "Unbundling in the media and advertising ecosystem has caused a lot of specialists within data and within insights and analytics, but very few people who understand how to holistically tie data together to impact everything in brands from creative to content, to strategy to media," explained Caruso.
Analysts credit Stagwell for beefing up its data capabilities, even if it represents a bit of keeping-up-with-the-Joneses. "As third-party signals get harder to come by, any measures taken to enrich first-party data or streamline its use will be critical," said Evelyn Mitchell, digital advertising and media analyst at Insider Intelligence. "Not all brands have the resources to build and maintain a robust first-party data infrastructure internally, let alone perform and activate on manual analysis. Good data plus automation to surface relevant insights adds up to an appealing product."
The other part of Apollo's mission, Caruso said, is to try to put data and insights gathering before the investment takes place. "Most investment actually occurs at the last mile, which is programmatic ad targeting/retargeting/remarketing — all of those things that data can do once you've identified someone and they're about to purchase," he said. "What if we put that idea on its head and said, 'Let's put data at the beginning of the process and made everything else smarter, not just my programmatic media buying?'"
Where Stagwell appears to have a leg up on its competitors is through the Marketing Cloud suite of products, which is designed to win business and revenue from marketers even if they aren't clients. With SaaS/DaaS tools that marketers can use when in-housing their media efforts, Stagwell still gets a piece of the revenue.
Abe Geiger, chief product officer, and Elspeth Rollert, CMO of Stagwell Marketing Cloud, which launched in January with a goal of hitting $75 million in revenue by 2025, said the Apollo absorption represents a big step in reaching that goal. And they are working toward making as many elements within the Marketing Cloud interoperable where it makes sense.
"There's so many SaaS tools out there, it's sort of death by a thousand SaaS products," said Geiger. "And a lot of these tools don't talk to each other. Being able to connect the dots and make it easier to move from one part of your customer journey to another with these tools that are integrated, that at least loosely federated together, that's a big thing we're moving towards."
"You don't want different sources of truth, right?" Rollert added. "Those tend to sit in different organizations that don't speak to each other so everyone has their own source of truth on how a campaign performs…Those are the types of things that we're constantly having conversations internally [to solve]."
"A SaaS to in-house market is an interesting line of business for an agency company to develop," noted Jay Pattisall, vp and principal agency analyst with Forrester. "Based upon the limited amount of digital media in-house that opportunity could grow significantly with a creative and content use case, as nearly 95 percent of corporate in-house groups count creative service as capability."
https://digiday.com/?p=456013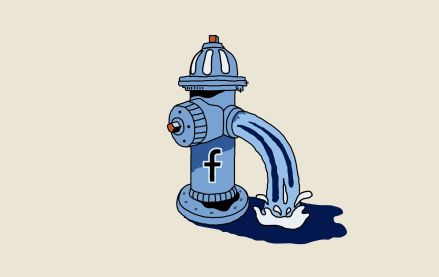 October 4, 2023 • 5 min read
•
•
Publishers are still feeling the effects of a change Facebook made in May that caused a steep decline in referral traffic. Nearly four months later, publishers aren't sure when — or if — that traffic will come back.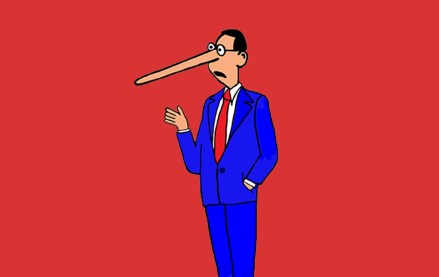 October 3, 2023 • 7 min read
•
•
A new definition for MFAs is available but the vague nature of the guidelines is leading to a lack of standards that might prevent adoption.
October 2, 2023 • 1 min read
•
•
The publishers who attended DPS were focused on the potential upsides of applying the technology to their operations while guarding against the downsides.