Sports publisher Minute Media makes half its revenue from licensing tech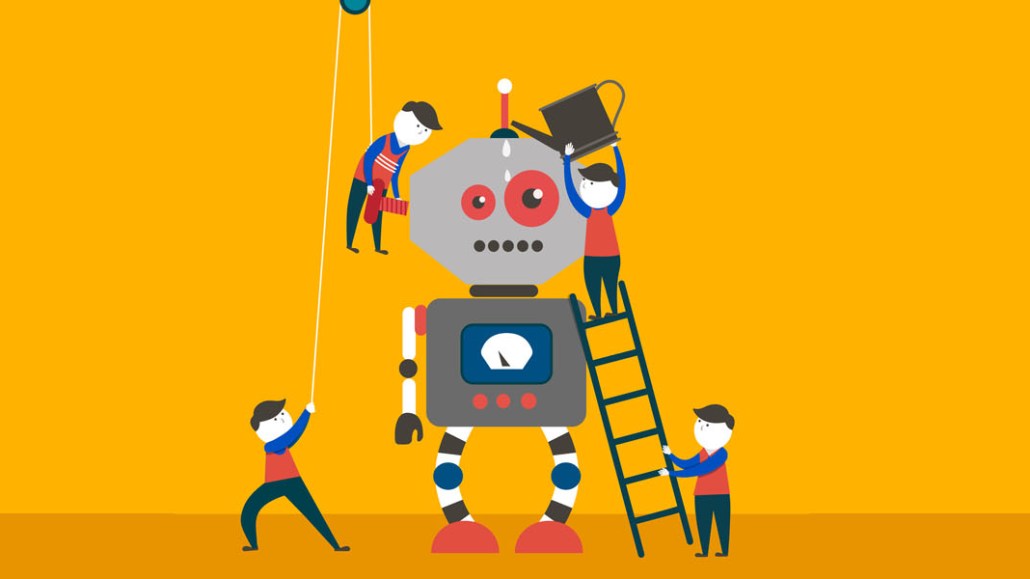 Many digital publishers looking for alternative revenue streams to advertising turn to subscriptions and commerce. But Minute Media, home to Players' Tribune and The Big Lead, has found success licensing to other publishers it publishing technology, to the tune of the business accounting for half of Minute Media's revenue.
Last week, the company announced it raised another $40 million in venture capital, bringing its total funding to $160 million. In June, the company also raised $40 million, which was earmarked in part for acquisitions like The Player's Tribune. This round, Minute Media chief revenue officer Rich Routman said that in addition to pursuing more acquisitions and investing in the existing brands, there will be a focus on increasing its tech stack capabilities in order to advance its business-to-business offerings.
Minute Media's entire operations exist on technology that was built in-house, according to Routman, ranging from its content management system to its video players. With approximately 25% of the company's 400-person staff dedicated to constructing new products or building tech stacks, Minute Media is equipped to become a platform provider in addition to a media company, he said, despite the spotty record of success of other publishers trying to do the same.
"All of our technology is homegrown. We're not thinking that we can build it better, but we're building it through the lens of being a publisher versus as a vendor — you'll build it a little bit differently," he said.
Minute Media isn't unique in its pursuit of a business-to-business revenue stream. The Washington Post is one example of a successful attempt at becoming a software-as-a-service provider since launched its Arc tech platform in 2016. That service was estimated to become a $100 million business for the company and other publishers are looking to follow suit, including Vox Media with its Chorus platform.
Others weren't able to make the transition into a tech provider, like Gawker whose publishing and commenting platform Kinja ended up buckling before Gawker itself went under. Mashable also tried making a business out of its tech platform.
The idea of licensing tech is an attractive one, particularly to venture capitalists who want the high returns of software businesses. But making both businesses work is notoriously hard, as software sales are typically longer sales cycles and publishers tend to focus on more near term revenue available in ad deals.
"When you have more SaaS revenues, that can give you a premium valuation for your company because SaaS businesses usually trade at a higher multiple than media businesses," said Chris Erwin, founder of market research and strategy advisory company RockWater. "That can be exciting for investors that are seeking a potential M&A exit scenario if you have more and more revenue coming from a SaaS product."
Erwin added that while other media companies have tried to build their own tech licensing businesses, a lack of resources, talent or having too unique of a product could have limited the opportunities to successfully scale that revenue stream.
"You've got to find something that's going to have legs with a broader user base," Erwin said.
Routman said that Minute Media makes money from its tech stack either by licensing it out or by setting up a revenue share with the customer, both options representing an equal portion of the contracts. The latter option enables the customer to get the tech stack for free but he said the company prefers this model because it has the potential to scale well for Minute Media in the long run. While he wouldn't say how many customers Minute Media has in total, some publishers include USA Today, Bonnier, Billboard and Seattle Times, while companies like IMG also use the platform.
Bonnier, which is a customer of both Minute Media and The Washington Post, recently disabled Minute Media's technology on some of its sites in December and January due to "concerns over speed," according to a company spokesperson. The remaining services that Minute Media is providing Bonnier are various ad experiences, but the rest of the publishers' websites live on Arc or WordPress technology. Certain publishers have also expressed concerns over SEO issues.
"We're not looking to work with 100 publishers but to work with publishers that are similar to us. We're not interested in small licensing deals. A couple hundred dollars a month for licensing platforms is not interesting to us," Routman said.
Between the owned and operated products and the business-to-business offerings, Routman said revenue coming from both areas is roughly equal. The company is projected to earn nearly $200 million this year, he added, therefore, the business-to-business revenue can be estimated around $80-90 million.
In 2019, the business-to-business side of the company experienced the most growth in revenue out of all the other revenue streams, close to doubling its revenue year-over-year, with little to no client losses.
Routman said he views the business-to-business operation as "a secondary revenue stream" to the advertising that many publishers have been dependent on for some years. But instead of chasing the OTT business or commerce like others, the company's philosophy was why not "utilize something that's been working for us and leveraging it in a different way has been allowing us to grow?"
Ava Seave, principal at consulting firm Quantum Media, said there is a good argument for publishers to use an existing tech platform that other publishers have created, including saving the time and money of hiring their own tech team and constructing something from scratch. Additionally, most of the platforms have been tested so publishers adopting CMS platforms or technology can benefit from everyone else's learnings.
The counterpoint is cash-strapped publishers aren't exactly the best sales target. What's more, the most likely customers are also competitors. "They can learn an awful lot about your business and somehow eat your lunch if they're so inclined," Seave said.
Seave added that she sees a lot of publishers looking at business-to-business options since monetizing the editorial side of the business is very strained with falling ad revenues. But the capability to build a business that caters to other publishers can be lacking the resources and staffing in order to successfully pull it off, which is why other publishers may not have been as successful in growing this revenue stream, she said.
"I think that most [media] organizations do not understand the full difference between consumer-facing and B2B businesses. If I'm paying you money, I need an account manager there to help me out," Seave said.
https://digiday.com/?p=360391