'Social used to be 30 percent. Now it's 10': Candid thoughts of publishers
March 29, 2019 • 5 min read
Publishing leaders gathered this week during Digiday's Moguls and Publishing Summit events in Vail, Colorado to hash out the challenges facing digital media. The event was held under Chatham House Rule, which means discussions were held on the record, but without personal or company attribution.
Here's a selection of points that were made this week.
On Apple News+
"It wasn't a close call [to not participate]. We value nothing more than the relationship with the subscriber."
"You're not generating subscribers [with Apple News+], you're getting revenue. It's going down a rabbit hole."
"Their pitch was we are going to take over the news business. Join us or get left in the dust."
On Google and Facebook's priorities
"I do think the changes Google makes are in the interest of the consumer. I don't think that with Facebook."
"Facebook does what's best for them on a week-to-week basis. Google is thinking longer-term."
"The lack of transparency from Facebook is so incredibly frustrating. They give you very little important information. Instagram has been a much better partner. They're a lot more transparent."
"The SERPs have changed tremendously over the past few years. Today, you're seeing pages where 40 or 50 percent of the results are Google's. It's very worrisome."
On programmatic advertising
"Is anyone else seeing a soft [first quarter] in the programmatic marketplace? Last year, we had a strong Q1 and Q2, and then in Q3 and Q4 it just fell off a cliff — from a fill perspective. And I don't want to pull prices down to chase fill. But it's been a soft quarter"
"Controlling programmatic is the toughest challenge we have."
"We would normally do $1 million per month on Facebook [Audience Network], last month it was $300,000."
"The fundamental issue with publishers and programmatic is how do you add value to that ad unit on your side beyond price? My PMP sellers are just asking for three times as much than what sellers can get on the open exchange because our inventory is 'brand safe.' But that's not enough. Because they can bid on our inventory through Amazon, and use Amazon's audience data, and still get on the same inventory at a cheaper rate."
"There is less confidence in PMPs in general. We're seeing a very low volume there."
"The value in setting up a PMP is having control over the deal ID and the ability to optimize that. That's becoming less and less strong to buyers because DSPs now are also telling buyers that the open market is safe now. That they don't have to rely on publishers."
"The number of requests that I'm getting to expand the data that's within the bid request [has grown]. I'm getting requests for win rate, the next closest auction price — all of this data that says you bought this at $12 but should have been bidding $6. We haven't said yes to these requests. But people are starting to push for all this transparency."
On branded content
"We've had a return to editorial sponsorships and partnerships that we used to do seven, eight years ago. There's a lot more enthusiasm for that right now. They can be seven-figure deals and they can help accrue value to the brand while providing a decent margin — versus doing custom content where the margins are not as great."
"A lot of local advertisers are performance-driven, not brand-driven. We'll sell them a brand sponsorship but also go on Facebook and buy on their behalf. Guess which one works better? We just end up doing a lot of low-margin deals."
"The agencies that are evaluating those plans are using a computerized methodology to calculate a CPM. These are high-quality productions that take real resources. But then they turn around and they say, 'Our eCPV has to be four cents.'"
On decreasing reliance on social
"We used to have 40 social media people across our brands. Today, we have 22. Social used to be 30 percent, now it's 10 percent. That's what we all need to do. You can't rely on any of them, long-term."
On influencers and talent
"Own the IP. Talent could leave, but we own the IP. So they'll have to start something new if they were to leave."
"[Homegrown talent] can be difficult once they get too big. With one, we had so much trouble getting anything through to her. I remember sitting with her agent and having to go, 'This isn't Beyoncé. Some of them have to chill out."
On new revenue opportunities
"We want all the cannabis revenue. So many publishers are not taking it. I would take it all day long."
"There is a decline in linear TV. With Netflix, HBO and all of the other SVODs out there being ad-free, there has to be a place for those TV dollars go. That's gonna be connected TV."
"DTC brands are KPI-driven advertisers, which is why Facebook works so well for them. They want to move product. So when we talk to them in sales pitches, we need to educate our sellers on having a new type of conversation that they're just not used to having. They have to learn about CTA and other things that they're not comfortable with."
On brand safety
"I look at brand safety as an epidemic in our industry. Consumers don't care about brand safety."
On pre-roll double standards
"[CPMs on] six-second ads are getting pressed. [Agencies are] halving it when they go from 15 to 6, but they don't double it when you go from 15 to 30."
https://digiday.com/?p=328149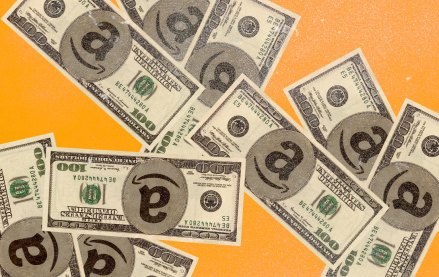 September 27, 2023 • 6 min read
The agency accused the e-commerce giant of conducting a range of anticompetitive behaviors that hurt both shoppers and sellers.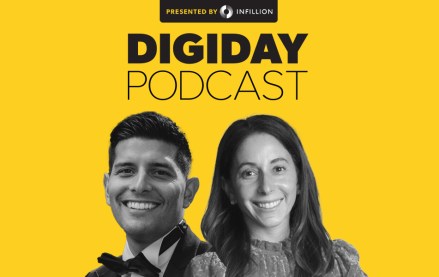 September 26, 2023 • 3 min read
In a live recording during the Digiday Publishing Summit, the news executives called for more nuanced conversations with advertisers around their brand safety concerns.
September 26, 2023 • 4 min read
After investing in one generative AI startup and suing another, the company will let customers create images on its website and an API.