Sex drugs and (failed) IPO: WeWork mania has been good for business publishers
October 18, 2019 • 3 min read
WeWork fever has gripped the business media world. And that mania has been good for business.
The past month's WeWork drama — everything from a pulled IPO to founder Adam Neumann's many eccentricities — has been catnip for publishers, as readers lap up the latest twists and turns of what's become one of the more bizarre business stories in recent memory.
On a majority of days this past September, there were more stories published about WeWork than there were about the topic of Donald Trump's possible impeachment, according to Parsely data (though Trump traffic has dwarfed WeWork traffic).
Business Insider has made plenty of hay out of the story. An advanced Google search of Business Insider's domain reveals that in the past six weeks, BI has published no less than 250 articles on WeWork, including everything from a deeply reported look at the founders' connection to a New York-based Kabbalah organization to profiles of co-founder Rebekah Paltrow Neumann to Rep. Alexandria Ocasio-Cortez's opinion of the company. A Business Insider spokesperson "can't confirm" how many WeWork stories BI has published in that time.
A BI WeWork story with the headline "Sex, tequila, and a tiger: Employees inside Adam Neumann's WeWork talk about the nonstop party to attain a $100 billion dream and the messy reality that tanked it," drove the second-highest number of BI Prime subscriptions in the history of that program, according to a source at BI. It was enough to warrant a Rock Star award for the reporters from editor in chief Alyson Shontell.
On Fortune's website, the average amount of time readers are spending with WeWork stories is nearly twice as long as average, a spokesperson said. Bloomberg, which has covered WeWork as a real estate, finance, tech, credit and wealth story, put the company on the cover of Bloomberg Businessweek in May and has been running segments on radio and television about the company.
"It's definitely driving a lot of traffic, but I don't look at that as the main reason we're investing in WeWork as a story," said Tom Giles, an executive editor at Bloomberg. "This is one of those cases where we're investing a lot of resources in it because it's an important story and it really is resonating with our readers, both on the terminal and online."
The pace of that coverage has accelerated as things have gone from bad to worse for WeWork. Bloomberg has had eight reporters spread across four bureaus covering everything from layoffs inside the company to co-founder Adam Neumann's real estate side investments. "As the outlook's worsened for them, we've ramped up coverage," Giles said.
"It's a story that does mix really hard financials with this charismatic guy that makes strange decisions," said Paul Plumeri, vp of global brand marketing for The Wall Street Journal, which has been using its WeWork reporting to power content marketing efforts for much of this year. "America and other parts of the world obsess over these CEOs who are unpredictable."
On some level, every publisher that's moved into consumer revenue finds something that resonates with their subscribers. This past July, for example, New York Media got a similar shot in the arm thanks to its coverage of Jeffrey Epstein. Seven of the top 10 most-read stories among New York's digital subscribers were Epstein stories, and over 50% percent of New York's new subscribers that month had read at least one piece about Epstein, said Jason Sylva, New York Media's gm of subscription and consumer revenue.
"Stories that perfectly demonstrate what your brand does well — for us, scandal, power, scams — reinforce your value to consumers and hence drive subscriptions," Sylva said.
Most of the major moments in the WeWork saga have come and gone. "A lot of big news is already behind us," Giles said. "But this is going to remain a big story."
https://digiday.com/?p=349858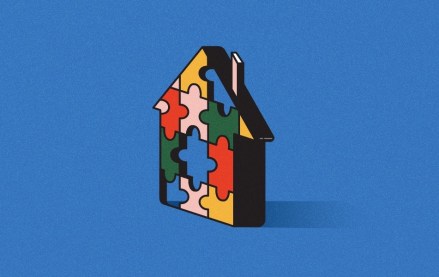 September 22, 2023 • 4 min read
Apartment Therapy's president Riva Syrop took the stage at the Digiday Publishing Summit to discuss the convergence of commerce and sponsorship revenue within its Small/Cool event.
September 22, 2023 • 4 min read
Media execs took stage at the Digiday Publishing Summit to discuss the growing importance of ROI in ad campaigns this year.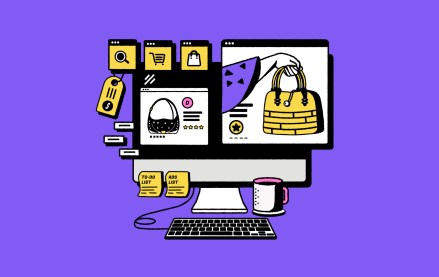 September 22, 2023 • 4 min read
CEO Satya Nadella said AI assistants will be as ubiquitous as PCs and will help users navigate across apps, operating systems and devices.