'Ripped the Band-Aid on some hard decisions': How The New York Times is reshaping its ad business for a cookie-less world
September 21, 2020 • 5 min read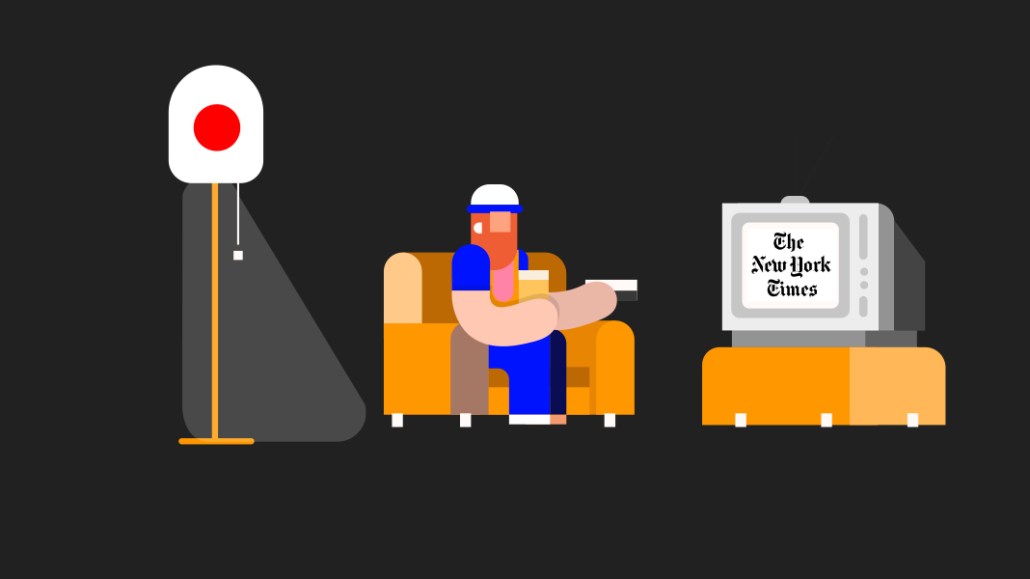 [s3mm type="video" s3bucket="digidaysite-media-bucket" files="thenewnormal_digiday_200918.mp4″ splash="https://digiday.com/wp-content/uploads/sites/3/2020/09/tnn_videostill-1.jpg" /]
When The New York Times pivoted to prioritizing its subscriptions a few years ago, eventually growing to 6.5 million paid subscribers, it gave its advertising business room to breathe, and also to change.
But when the coronavirus crisis laid into the economy, the publisher saw its ad sales plunge 44%, according to the company's second quarter earnings call in July.
While from a business perspective that's obviously not great, The Times' svp of ad innovation Allison Murphy said it afforded her team a new opportunity to plan ahead for the future. A third-party cookie-less future, to be exact.
"It has accelerated us moving into the ad business that we want to be in. There is something that happens when you can't do a lot about your quarterly results and it requires that you focus on a year or two from now. For us it has ripped the Band-Aid on some hard decisions," Murphy said.
In the latest episode of Digiday's The New Normal, Murphy spoke with Digiday's president and editor-in-chief Brian Morrissey about her predictions for what the advertising market will look like in the absence of a third-party cookie structure and why the rise of contextual targeting will keep publishers in a strong position heading into the future.
Building a pristine digital experience
In the past year, the Times eliminated open programmatic from its app, largely due to the fact that the ads popping up there "were crap," according to Murphy. Not only were they unappealing visually, but they also caused technical delays and hiccups.
"We made that call and yes, it had some revenue impact," but now there are only a couple ads per page that operate smoothly and come from brands that the publisher knows, she said.
These decisions aren't taken lightly, she said, as all revenue streams are important in media, but having the subscription business providing some cover, the ad team now has the ability to make positive changes, without worrying too much about the company crumbling around them due to less revenue.
"We can make some of those hard choices knowing that there is a long sustainable path to a sustainable business," said Murphy.
The open exchange and The Times
Murphy said that the Times doesn't discourage its advertisers from coming to the site through the open exchange, however she said the clock is ticking on how long that option for buying and selling ads has left as the third-party cookie approaches its end date.
"What do you think is going to happen with the [third-party] cookies are gone, because all of that is targeted," she said. When Safari got rid of third-party cookies, publishers' CPMs dropped on the open market and marketers' campaign performance dropped. "That's about to happen on a much grander scale."
When that happens, she said her team is going to focus on offering first-party alternative solutions. And what's more, she said the ads that come through the open exchange are typically not best suited for the publisher anyway.
"The Times has never necessarily been the very best place for bottom-of-the-funnel, direct-response ads. The space we have to play in is helping [brands] build a relationship with the audience they care most about," she said.
Contextual targeting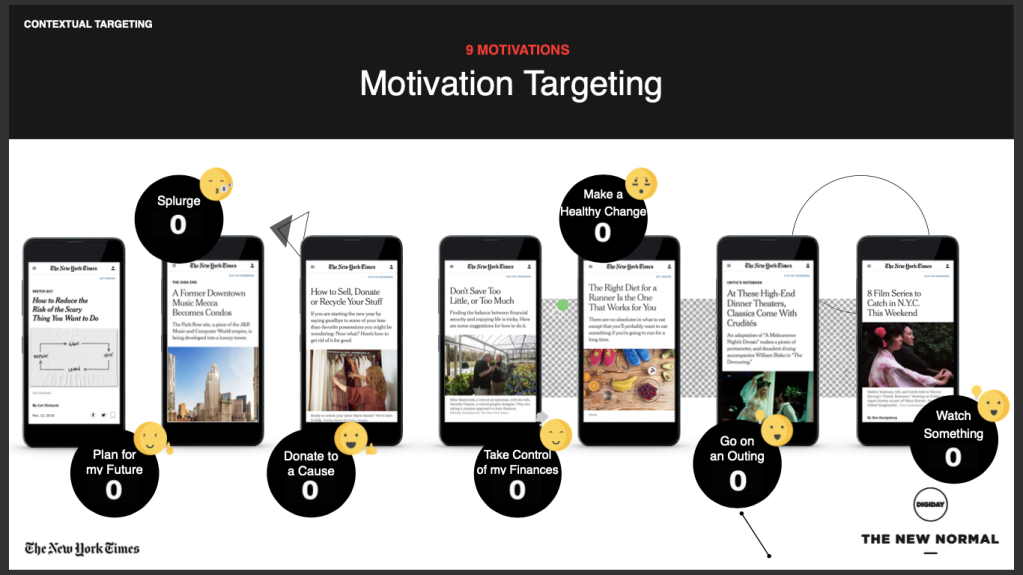 Image description –
Contextual data show how motivated audiences are to take specific actions after reading an article on The New York Times.
In 2018, the Times started crafting a contextual data strategy because Murphy said the way that advertisers had been targeting the publisher's content was only through section and keyword, which did not paint a clear picture of who the audience was and what they wanted.
To address that, the data science team created new contextual classifications of content, including the emotional tenor of a story, topic targeting and the motivations that audiences felt after reading an article. Those tags were then placed on the 2,000 new pieces of content the Times generated per week and helped to dig further into the different reader demographics and learn exactly what they wanted.
"Marketers want to make you feel something and inspire you to do something," she said.
Honest conversations with brands
Overall demographic information can be obtained from contextual targeting and first-party data collection, but Murphy said, "sometimes you have to have a real talk with clients that [certain goals] aren't doable." For example, if an advertiser wants to find a person with a specific job, age and gender through a display banner, it's likely impossible, she said, and no publisher is going to be able to achieve that specificity on their own.
"If we don't feel like the rigor of the methodology is there or the scale is there, we're not going to try and sell it to you," she said. "We want you to have an effective strategy."
Creating a new universal ID is unrealistic
With the absence of the third-party cookie, Murphy said that data will become more important, but the methodologies behind understanding the data and pin-pointing accuracy will change from the previous model.
Murphy said that third-party cookies and data had its utility, but a lot of money fell out of the pipeline because it was ungoverned territory. "But we felt we could accept the messiness because of the promise of accuracy," she said.
Now, marketers and publishers have to reconsider the entire value chain in order to create metric standardizations. That said, it is extremely improbable that a new universal ID system will step in to fill that role because it is too hard to design and implement effectively, she said.
"We had a universal ID and it was cookies and it was very flawed and we got rid of it. The sooner we come to grips on that, the better for everyone," said Murphy. 
https://digiday.com/?p=378217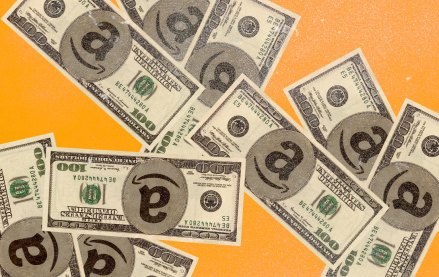 September 27, 2023 • 6 min read
The agency accused the e-commerce giant of conducting a range of anticompetitive behaviors that hurt both shoppers and sellers.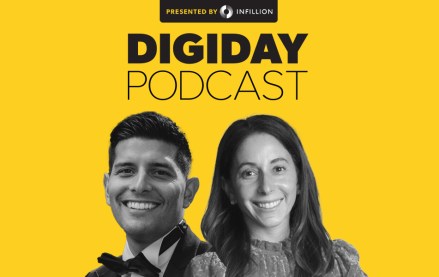 September 26, 2023 • 3 min read
In a live recording during the Digiday Publishing Summit, the news executives called for more nuanced conversations with advertisers around their brand safety concerns.
September 26, 2023 • 4 min read
After investing in one generative AI startup and suing another, the company will let customers create images on its website and an API.