How the world's biggest media companies fared through the ongoing crisis in Q2
August 12, 2020 • 11 min read
•
•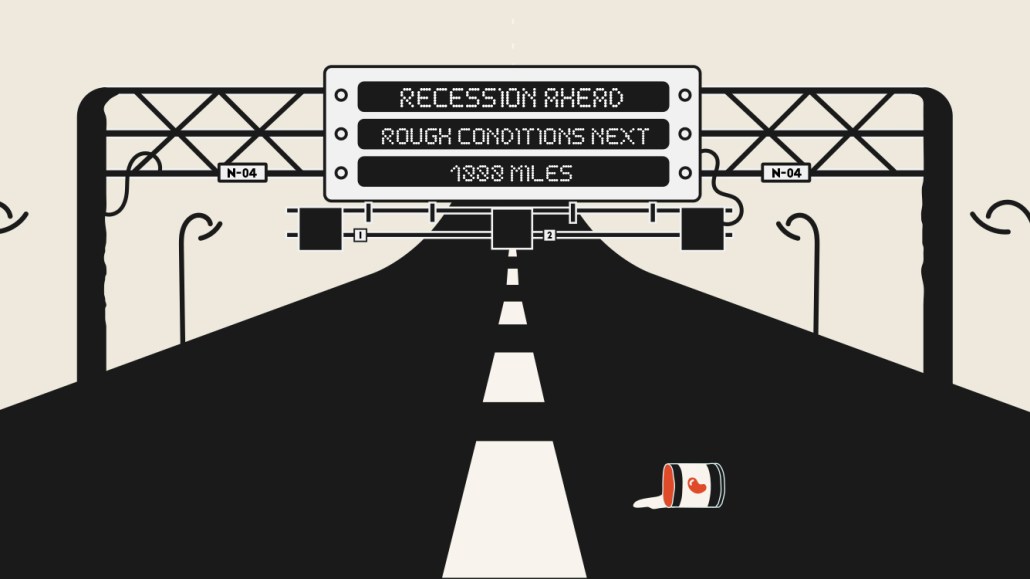 Media owners with diversified revenue lines were best-positioned to weather the coronavirus crisis as it continued into the summer.

Earnings reports for the June quarter reveal the extent to which the advertising market plummeted — with many media owners reporting double-digit revenue declines. Meanwhile, subscription businesses saw an uptick as consumers sought out original news and streaming content. The macroeconomic environment is anything but predictable at the moment, but most media owners began reporting a rebound in revenue in July.

Digiday analyzed the latest quarterly earnings reports, calls and public statements from the world's largest global media companies to assess how they're adapting to the ongoing crisis.

Publishers
News Corp: Ad revenue dip
The latest quarter marked yet another challenging period for news publishers. News Corp reported a 22% drop in revenue in its fiscal fourth quarter, which reflected an estimated $330 million in negative impact — or 13% — to the coronavirus crisis. (A further $63 million — or 7% — impact came from the divestiture of its News America Marketing business.) The company reported a net loss of $401 million in the quarter, compared to a $42 million loss the prior year.

In the fourth quarter, News Corp split out the results of Dow Jones as a separate segment for the first. The segment, which includes The Wall Street Journal and Barron's, marked a 4% dip in revenue. Circulation and subscription revenue rose 6% — with subscriptions to The Wall Street Journal growing 15% to nearly 3 million — while ad revenue declined 28%. Elsewhere, revenue within its "news media" business — which includes The New York Post and The Times of London — declined 41%, which included decreases in both advertising and circulation revenue.

In May, the company said it was transitioning more than 100 of its local and regional newspapers to become digital-only, or to close down altogether. Late last month, James Murdoch resigned from News Corp's board, citing "disagreements over certain editorial content published by the company's news outlets and certain other strategic decisions."

The New York Times: Digital revenue overtakes print
Late last month, The New York Times announced its COO Meredith Kopit Levien would succeed Mark Thompson as the company's CEO. Both executives have helped steer the company through its digital transformation and, in the second quarter, its digital revenue overtook its print revenue for the first time.

Subscription revenue rose 8.4% helped along by its best-ever quarterly increase in digital subscriptions, up 669,000 in the period. Overall, the company now has 6.5 million paying subscribers and it expects subscription revenue to lift by around 10% next quarter.

That's not to say it wasn't a challenging quarter. Overall, revenue dropped 7.5% as ad sales plunged 44%. The company projected another 35% to 40% dip in ad revenue in its third quarter.

The company has been busily building out its "other" segment, which includes its live events business — which it has reoriented to digital — affiliate referrals, licensing revenue from Facebook News and its TV and movie productions. Last month, the company said it will acquire podcast production company Serial Productions.

TV and Cable

Discovery: 'The worst is behind us'
Like many other cable and TV network businesses, Discovery's second quarter was marred by the precipitous decline in the ad market. Advertising revenue in the three months to June dropped 21% versus last year, canceling out a 2% lift in distribution revenue. Overall, revenue was down around 12%.

Regarding the rest of the year, CEO Zaslav, said while visibility of the ad market remains limited, "The worst is behind us," adding that: "April was a low in the U.S. with a nice recovery in May and June." Some regions like LATAM are "still searching for a bottom," whereas markets like Poland and Germany "are experiencing a much faster recovery than we thought," Zaslav said.

Discovery's low-cost, international and durable content production model helped it distinguish itself from its peers by being able to produce content with short, cheaper production cycles as the worst of the coronavirus crisis hit. "We brought over 1,000 hours of fresh, original content to our networks since the world's shut down due to covid," said Zaslav. He added that the company's U.S. scatter pricing was 25% above last year's broadcast upfront in the quarter.

Fox: Anticipating a sports rebound
Revenue at Fox dropped 4% as a 22% hit to its advertising revenue offset an increase in affiliate fees across its cable network and broadcasting businesses.

Still, the company is optimistic about the return of live sports. Already, baseball's opening — which returned on Fox on July 23, complete with virtual fans and crowd noises — was up 20% over Fox's primetime MLB average last year, the company said.

Executive chairman and CEO Lachlan Murdoch also spent much of the earnings call praising Fox News, which he said was the leading prime-time network of all television —not just news — in June 2020 among 2020. Ad revenue at Fox News was up in the quarter, though the company didn't specify by how much. "The audience has also gotten younger, and that's brought actually new advertisers," that hadn't advertised on the channel before, Murdoch said. As the prolonged upfronts negotiations continue, "in news and sport, we're seeing healthy budgets there," said Murdoch.

ViacomCBS: Streaming hotspot
Another victim of the weak advertising market, ViacomCBS reported a 27% decline in ad revenue in its second quarter. The company's Paramount film studio was also hit by the shutdown of movie theaters. Overall, revenue dropped 12%.
ViacomCBS CEO Bob Bakish said the company, like Discovery, believes Q2 was the bottom for advertising. "We expect to see continued sequential improvement in the rate of change in Q3 and again in Q4," he said.
Streaming was the brightspot this quarter, with ViacomCBS adding almost 3 million subscribers across its range of streaming services in its second quarter to reach more than 16 million and revenue of $489 million, up 25% on the year-ago quarter.
ViacomCBS is planning to rebrand and add more content to CBS All Access in the coming months, The Wall Street Journal reported.
Digital Giants

Alphabet: Rare revenue dip
Google's parent company posted the first year-over-year quarterly revenue decline in the company's history as advertisers — especially travel advertisers, which usually spend heavily on search — reined in their spending. Alphabet ad revenue declined 8% in the second quarter to $29.9 billion.

Alphabet executives struck a cautious tone given the ongoing macroeconomic uncertainty. Still, CFO Ruth Porat said, "Ads revenue gradually improved during the quarter across search, YouTube and network." There was also a "modest" revenue improvement across those three areas in July, she said.

Beyond advertising, Alphabet said its "Other revenues" segment, which includes Google Play and YouTube non-advertising revenue grew 26% year-over-year to $5.1 billion. Its cloud business grew revenue by 43% in the quarter.

Amazon: The unstoppable money printing machine
Unsurprisingly, the pandemic has been a boon for Amazon's sales as consumers dodged the shops and ordered items straight to their homes. Net sales soared 40% to $88.9 billion in the second-quarter and the company booked a record quarterly profit. Still, Amazon laid out $4 billion in "COVID-19" related costs, such as purchasing personal protective equipment and paying out bonuses to its front-line employees and delivery workers.

The company expects sales next quarter to grow between 24% and 33% versus the prior year. Amazon's "other" segment, which primarily includes revenue from advertising, grew 41% to $4.2 billion.

Amazon is also planning to host its Prime Day shopping event in the fourth quarter this year, rather than the third, so as not to affect service to its customers who are relying on its service throughout the prolonged coronavirus crisis.

Facebook: Boycott? What boycott?
In June, civil-rights groups called for large advertisers to pull their spending from Facebook over concerns about the way it moderates hate speech and disinformation on its platform. Still, the threat of pullback didn't appear to dent its revenue in the quarter ended June 30.

Advertising revenue rose 10% in its fiscal second quarter to $18.3 billion, while almost 2.5 billion people used one of its apps every June, up 15% on the prior year. The company said revenue in the first three weeks of July was also up around 10% on the prior year and that it expects its full quarter year-on-year growth rate to be roughly similar to those first few weeks.

Still, the company warned there may be some headwinds ahead including the impact of Apple's iOS 14 privacy changes — expected in mid-September — plus regulation, including the California Consumer Privacy Act. Both of which, it said, may hinder its ability to effectively target and measure ads.

"Our view is that Facebook and targeted ads are a lifeline for small businesses, especially in a time of COVID-19." said CFO Dave Wehner. "We are concerned that aggressive platform policies will cut at that lifeline at a time when it is so essential for small business growth and recovery."

Snap: Continued revenue growth
Snap still maintained its revenue growth, in spite of the pandemic, with revenue up 17% in the second quarter to $454 million, ahead of analysts' expectations. The platform grew its user base by 17% to 238 million daily active users. Chief business officer Jeremi Gordon said it was "difficult to ascertain exactly what the impact of the Facebook boycott" might have had on Snap's revenue.

Snap delivered its annual "partner summit" virtually in the second-quarter, where it showed off a bounty of new products including Minis, which lets third-party developers create what are essentially mini apps inside of the Snapchat platform.

The uncertain nature of the back to school schedule, movie releases and the return of sports make it difficult to predict how advertiser demand will grow or wane in the third quarter, though it is planning around revenue growth of approximately 20%.

Twitter: Strong user growth — same can't be said for revenue
While Twitter managed to grow its user base (measured as "monetizable daily active users) by an impressive 34% to 186 million in its second quarter, the company was not immune to the declining ad market. Revenue fell 19% year over year.

The company completed a rebuild of its ad server in the second quarter, which should set it up to further grow its ad business in the following quarters — particularly direct-response advertising, which it plans to rev up in 2020 and beyond. However, Twitter didn't provide revenue guidance for the coming quarter. Elsewhere on new product development, Twitter said it is exploring other revenue streams to complement its ad business, which could potentially include a subscription product.

Twitter suffered a major hacking incident in July that resulted in around 130 accounts — including those of prominent users such as Elon Musk and Joe Biden — being compromised by scammers.

Conglomerates

Comcast/NBCUniversal: A tough quarter, but room for Peacocking
While Comcast's broadband business continued to mark an uptick in customers as the coronavirus crisis continued to keep people at home viewing and surfing in record numbers into the second quarter, the rest of its empire was in a slump. Many of its theme parks remain closed, cable customers continued to cut the cord, advertising revenue was down and many movie releases are up in the air. Overall, revenue for the June quarter dipped by 11.7%.

On a positive note, Peacock —the company's ad-supported streaming service it rolled out in April to Comcast customers, followed by a wider national U.S. launch in July — has picked up 10 million customers, the company said. Despite the Peacock push, advertising, marketing and promotion costs were actually down on the prior year — falling 29% to $1.3 billion.

Advertising revenue, sold across its local cable, national cable, broadcast television and Sky networks, fell 30.4% in the quarter.

Disney: On the Plus side
Disney reported its first quarterly loss in almost two decades in its fiscal third quarter as the coronavirus crisis continued to hamper its theme parks and cruise lines, as well as its TV and movie businesses. Revenue for the three months to June was down 42% on the prior year, while it lost more than $4.7 billion in the period, compared with a profit of $1.4 billion a year earlier.

With much of the world still stuck at home under lockdown conditions, its direct-to-consumer business fared better. Disney+ had more than 60.5 million subscribers as of August 3. Hulu had 35.5 million subscribers at the end of June (up from 25.7 million year ago) and ESPN+ had 8.5 million subscribers (up from 2.4 million.)

With many movie theaters still closed, Disney plans to release the delayed live-action version of "Mulan" as a download on Disney+ at a price of $30 in September for subscribers in the U.S. and some other markets. (It'll still be available to movie theaters in markets where they are open.) Disney also plans to launch a new international direct-to-consumer service under its Star brand next year.
WarnerMedia (owned by AT&T): The Max Factor
WarnerMedia launched its subscription-based streaming service HBO Max in May, at a price of $14.99 per month — or as part of qualifying existing HBO Now and pay-TV subscriptions. Around 4.1 million subscribers had activated their Max accounts overall at the end of the June quarter, the company said.

But it wasn't all good news: The coronavirus crisis continued to hamper its production business, movie releases, sports and advertising revenue to a tune of an estimated $1.5 billion in lost revenue in the quarter. Overall, WarnerMedia's revenue slipped 22.9% versus the year-ago quarter.

The WarnerMedia division this month began laying off hundreds of staffers in a bid to streamline. Multiple reports suggested around 600 employees would be affected. High-profile exits include those of Kevin Reilly, chief content officer of HBO Max and president of TNT, TBS, and truTV; Bob Greenblatt, chairman of WarnerMedia Entertainment and direct-to-consumer; and Jeffrey Schlesinger, president of Warner Bros. Worldwide Television Distribution.

https://digiday.com/?p=375003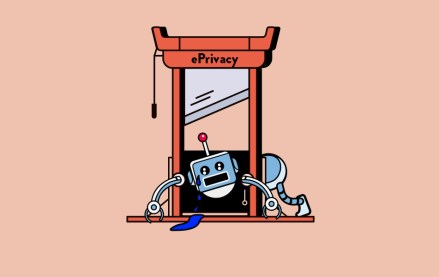 September 29, 2023 • 5 min read
•
•
Publishers are unsure if blocking AI web crawlers is enough to protect their content from being scraped and used to feed AI tools and systems.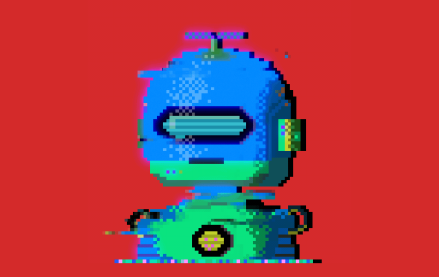 September 29, 2023 • 6 min read
•
•
New features include a new chatbot called MetaAI, Bing search integration, new AI image tools, and dozens of celebrity characters.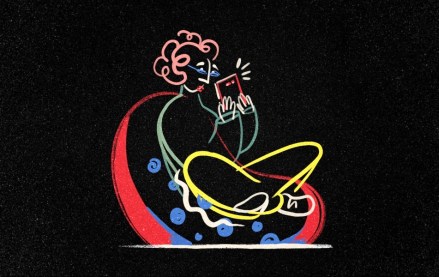 September 28, 2023 • 3 min read
•
•
The Financial Times has launched another lower-priced, subscription-based mobile app product a year after the debut of FT Edit to reach international readers.