Q&A: How Vox Media's branded content studio is working to integrate its podcast ad capabilities post-merger
May 25, 2022 • 6 min read
•
•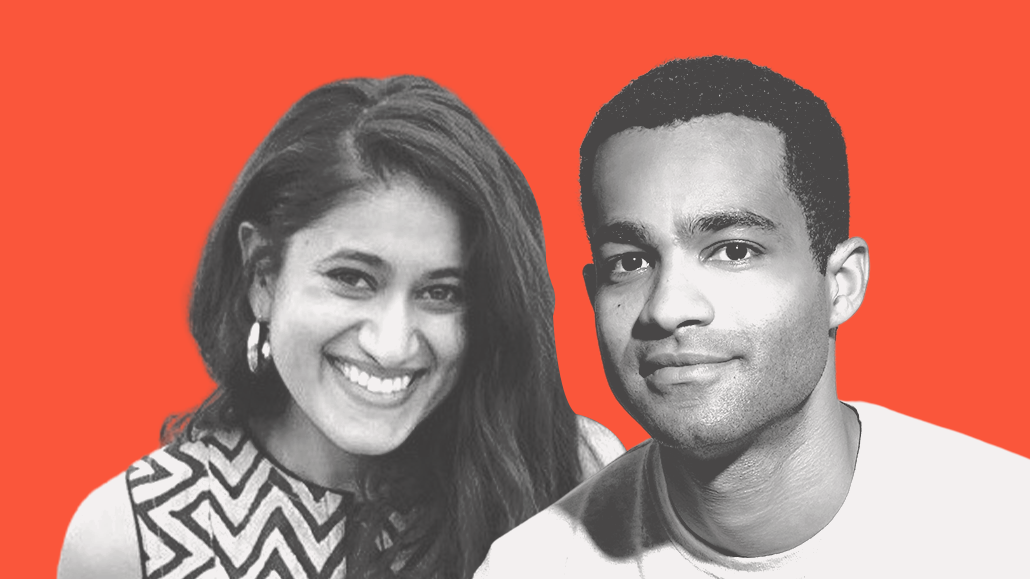 Three months after Vox Media and Group Nine's branded content studios merged, the newly combined Vox Creative is using its different podcast ad formats to integrate audio advertising into advertisers' campaigns or to upsell advertisers already in the space, according to svp and head of Vox Creative Yosef Johnson and executive producer of audio Annu Subramanian.
In addition to standard host- and producer-read podcast ads, Vox Creative offers three main podcast ad types: one- to five-minute-long custom branded segments, custom series sponsorships (where advertisers buy all the ad breaks across a selection of episodes) and standalone podcasts, where advertisers work with Vox Creative's podcast team to create and promote a branded show for the Vox Media Podcast Network.
"We have each of these tools in our kit so we can point them to an opportunity to up-level, or a different thing that they haven't seen before within the toolkit. A brand that may have had success with video before is now saying, 'We'll come back and do video and we'll try audio as well.' So not only are we up-leveling our native audio clients, but we're also getting yield from across Vox Creative," Subramanian said.
Vox Creative has worked with around 300 advertisers in custom audio ads in the last year, and 70% of those brands have spent across multiple podcasts, according to Johnson. A Vox Media spokesperson declined to share how this compares to the year prior. The Vox Media Podcast Network has over 200 shows. The team that works on branded audio has doubled in size in the last year. There's been "little overlap" between Group Nine and Vox Media's "key" advertisers, according to Johnson. Before the merger, Group Nine predominantly worked with CPG and retail advertisers, while Vox Media worked with advertisers in the tech, media, entertainment and financial services categories, he said.
After speaking with Johnson and Subramanian, Digiday conducted a follow-up interview with Johnson to discuss how the two studios have been combined in the merger. His answers are reflected below.
This conversation has been edited and condensed.
How were Group Nine and Vox Media's creative studios brought together after the merger closed in February, and what did each team bring to the table?
Both of our studios were very complementary in terms of our offerings. The Group Nine Brand Shop side was heavily focused on distribution across social channels, from an editorial and branded content standpoint. We worked with advertisers to really take advantage of that scale that Group Nine had across social. With that came expertise across the different platforms, whether that be Facebook, Instagram and increasingly TikTok and Snap. Social know-how was definitely a focal point on the Group Nine side.
On the Vox side, the team certainly worked on social campaigns, but the Vox Creative team was molded in the fashion of Vox at large, which is premium storytelling and utility-driven content. With that came the Explainer Studio, which is drafted off of the Explainer franchise, and brought out to advertisers in a form-fitting way — as well as branded documentaries. We recently had one that premiered on HBO Max. We're currently in production on a number of documentaries. Audio is another huge capability that the Vox Creative team had, tapping into the Vox Media Podcast Network.
So when I say complementary, I would say Group Nine was playing heavily at one end of the spectrum and Vox was playing similarly at the other end. We're doing branded TikToks and branded documentaries and everything in between.
Is the team coming from Group Nine Brand Shop focused on the Group Nine brands, or are they creating branded content across the Vox Media portfolio now?
We are mixing it up. The whole point is to learn from each other, from what's been successful on our networks from the respective companies. We are definitely cross-pollinating right now. And I think that's really what we're so excited about. We're just bringing the content expertise from our respective companies and getting everyone trained and learning. A lot of the skills are transferable, too. We have folks who may be from production but are really well-versed in audio, who can now work on the podcast team and can help bring fresh ideas to that team and vice versa.
You mentioned the focus now is to bring the strengths from the Vox side to Group Nine brands, and vice versa. Can you explain how Vox Creative pitches these integrated campaigns?
We are thinking about ways that our campaigns can span different creative formats. It's very common that we'll have a campaign that has custom video, written elements and social elements. Similarly, there have been campaigns that have audio as well as a hub experience as well as distribution promotion through media units. What we're really looking forward to is bringing those elements together, particularly with audio as a focus. For something like a custom podcast, is there also a custom video component that accompanies that with bite-sized social elements to promote it and standalone pieces of content that live on social? As we look to integrated campaigns now with the full breadth of the Vox Creative offering that we bring together between Group Nine and Vox — there's just a ton more opportunity for audio to sit as the hero but then be supported by other content formats. That's something we're actively working on and talking about.
We see advertisers that start on the audio side, and maybe they start with a daily ad and then that moves to maybe a custom segment, maybe it moves to a fully blown custom series. And then from there, you venture into a video or social. A lot of it maps back to our teams having been separate companies and the advertisers that they were talking to in those respective seats, which knew Group Nine for one thing and Vox for a set of things. And so everyone on our team is now having exciting conversations to say: "Hey, remember how you did all that stuff with us last year? We're still going to do more of that but by the way. Let me show you this custom podcast we just did for Mattress Firm, and this feels spot on for what you were talking about for your strategy for holiday," for example.
According to some reporting I've done, it seems like publishers are pitching longer-form podcast ads to advertisers. Are you pitching branded podcasts more than other podcast ad formats?
It's not an either-or. We are definitely pitching them. We love our custom podcasts and you can do really compelling work as we've seen with a number of the custom series we've done. But we are always keeping the focus on what's the right format for the advertiser and starting there. Daily ads make up a significant portion of our audio business. Advertisers see a ton of opportunity there. To do a custom podcast obviously requires a different level of time and investment and those make sense for a set of advertisers and specific opportunities and then the daily ads make a ton of sense for a whole host of advertisers looking to take advantage of the Vox Media Podcast Network.
This article has been updated to include Yosef Johnson's full title and to reflect that Vox Creative also sells standard host- and producer-read podcast ads.
https://digiday.com/?p=449070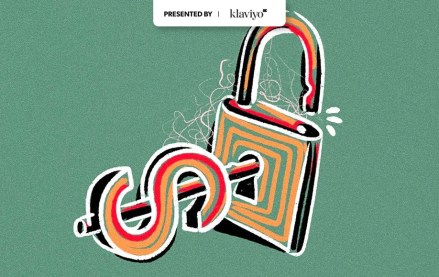 December 8, 2023 • 5 min read
Future plc's CFO Penny Ladkin-Brand announced on Thursday that she is stepping down, as the U.K.- based media company reported declining revenues and a new two-year investment plan to get back to growth.
December 7, 2023 • 13 min read
In this week's Media Briefing, publishing executives share how the task forces they created earlier this year to oversee generative AI guidelines and initiatives have expanded to include more people across their organizations.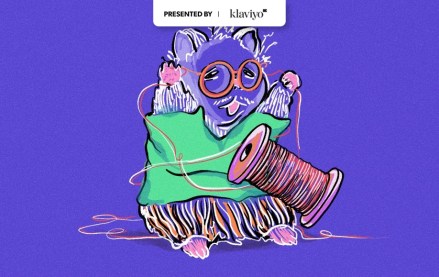 December 5, 2023 • 6 min read
News publishers are cautious to pour more resources into Threads, as limited available data makes it difficult to determine whether investing more into the platform is worth it.