As digital publishers look for new ways to make money, many of them are chasing the the publisher-as-platform model. From financial sites like Forbes and The Street to entertainment sites like BuzzFeed and Entertainment Weekly, publishers have been opening up their platforms to let contributors — in some cases, rank amateurs — write under their brands.
Putting aside concerns that such tactics might dilute the brands of top-tier publishers, one wonders: How are these contributors getting paid, if at all? Here's how the methods and payment structures of some of the bigger contributor networks stack up.
The Bleacher Report Writers Program is its equivalent to the minor league: While everyone in it is theoretically eligible to work their way into a paid Bleacher Report gig, not all of them will ultimately make it to the majors. As a result, the site is particularly selective with whom it accepts into its program. Bleacher Report accepts just 5 percent of the people who apply — for unpaid gigs.
"We probably don't need [our writers' program] from a business standpoint," said King Kaufman, manager of the Writer Program at Bleacher Report. "It's just a part of the site's DNA. We really think of ourselves as the next generation of sports media, and we want to not just create it today but help along the people who are going to be creating it tomorrow."
The Bleacher Report contributor network has changed a lot since the site's launch in 2006. The site had 20,000 unpaid active contributors as recently as 2008; today, that number is closer to 475. Still, unpaid writers only produce 20 percent of content and draw just 10 percent of Bleacher Report's overall pageviews, which are dominated by its paid, professional staff. Put another way, Bleacher Report stable of unpaid writers just isn't as important to the site as it once was.

By far the most divisive network on this list is Forbes, which has staked both its brand and digital future on its contributor network. The network, whose population fluctuates between 1,200 and 1,300 contributors, is either the future of journalism or the industry's end, depending on whom you ask. Forbes's contributors — 40 percent of whom are either current or former journalists — can produce as many as 400 posts per day. While the network has a reputation for being freewheeling and unsupervised, its efforts are monitored by Forbes' 40-person editorial staff, which help oversee the site's output.
Forbes, however, doesn't pay 60 percent of contributors. "We're willing to pay everybody, but you have to make a commitment," said Lewis DVorkin, chief product officer of Forbes Media. That commitment, which requires contributors to post five times a month and respond to readers in comments, might be a tough sell for many Forbes writers, which is why the company also compensates them with exposure and "association with the Forbes brand."
Money-wise, Forbes incentivizes writers to chase repeat readers, not pageviews. DVorkin says that the exact structure of the Forbes contributor payment is constantly in flux and varies based on market demands and the overall state of the online ad market. And while he wouldn't say how much typical Forbes contributors make, he did say that they can make as little as $10,000 and as much as $100,000 a year.

Financial News site The Street is a relative newcomer to the contributor network game. Since introducing its writers program two months ago, it has attracted 100 writers, a number it hopes to triple by 2015.

While all of its contributors start unpaid, The Street has built its system so that successful writers can work their way into paid channels. When writers get 20,000 pageviews per week, The Street pays them $20; 40,000 weekly pageviews gets them $40, and so on. Really successful writers can get pay comparable to The Street's full-time staff.

Like Seeking Alpha, The Street pitches contributors on more than just a way to earn a quick buck. "Part of our pitch is we're going to be putting them up with our veteran editors so they get experience working with real journalists and learning how to put together leads and include information that makes the story work," said Bill Inman, editor-in-chief of The Street.
The vetting process here is thorough. The Street requires that contributors submit profile photos, offer references, and sign contracts. It's also looking for people who "really know their stuff," not broad generalists, said Inman.

Finance site Seeking Alpha's 9000-person contributor network is a relative unknown in journalism circles because, unlike Forbes and The Street, its writers are mostly not journalists. Instead, Seeking Alpha has built its platform around the efforts of financial investors and analysts who typically want a bit more than money from their contributions. "We have a multi-tiered pitch [to contributors] — and cash isn't really the strongest point," said editor-in-chief Eli Hoffmann. 

Seeking Alpha's contributors are drawn to the idea that their posts can build up a critical mass large enough to influence the price of the stock that they're writing about. Many contributors are also just interested in stress-testing their ideas or networking with investors with similar tastes, Hoffmann said.
Still, while financial compensation isn't paramount for Seeking Alpha's contributors, the site does offer them a few ways to get paid. In one system, Seeking Alpha pays contributors $10 per thousand pageviews. Considering that the average Seeking Alpha-exclusive article gets 6,000 pageviews each, contributors can expect to get roughly $60 per post (though that number can scale much higher depending on the topic.) Stories about the future of solar energy and dumb investment advice have done well on the site, for example.
But in an effort to reduce the chances that all of its contributors will write about the same subset of popular stocks, Seeking Alpha also pays contributors flat rates of $150 (for "small cap insights") and $500 (for more in-depth to-ideas), which it says get investors to write about stocks that are off the beaten path.

The Community, Entertainment Weekly's fledgling contributor network, is meant to fill the gaps and expand the coverage of its reporting staff. No publication can provide recaps of every episode of every show the day after it airs, for example. "The expansion here hopefully allows us to tap into new audiences who are increasingly having conversations in fragmented locations," EW.com general manager Liz White told Digiday in March.
Entertainment Weekly is starting small: The network had roughly 30 bloggers at launch and wants as many as 1,000 on board. The site plans to pay some — but not all — bloggers and isn't paying them based on their traffic, at least not yet. Like Forbes, Entertainment Weekly hopes that contributors will be drawn in by the prestige of being associated with its brand.
https://digiday.com/?p=70943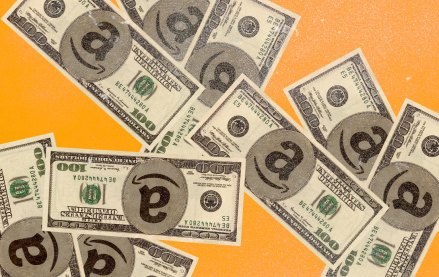 September 27, 2023 • 6 min read
The agency accused the e-commerce giant of conducting a range of anticompetitive behaviors that hurt both shoppers and sellers.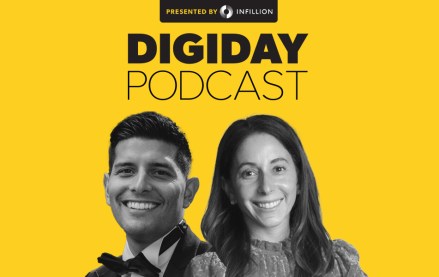 September 26, 2023 • 3 min read
In a live recording during the Digiday Publishing Summit, the news executives called for more nuanced conversations with advertisers around their brand safety concerns.
September 26, 2023 • 4 min read
After investing in one generative AI startup and suing another, the company will let customers create images on its website and an API.