Publishing execs express concern over generative AI's impact on traffic and IP protections
September 25, 2023 • 5 min read
•
•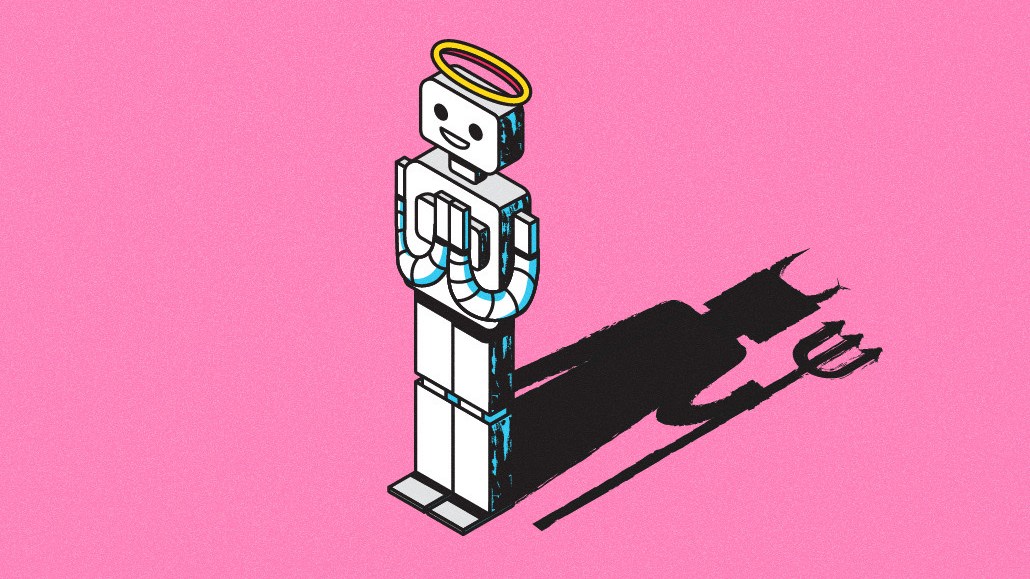 Ivy Liu
Publishing executives shared their honest and unfettered opinions on the rise of generative artificial intelligence technology and its impact on traffic, jobs and content production and protection at the Digiday Publishing Summit in Key Biscayne, Fla., last week.
In closed-door sessions, executives opened up about their concerns around how generative AI chatbots will impact site traffic and jobs in the media industry, and the limitations of protecting their content from chatbot web crawlers. On the other hand, the publishing execs described how they're using AI to help with content production, ad sales and other tasks.
Execs were granted anonymity under Chatham House rules. Below are snippets from those conversations, which have been lightly edited and condensed for clarity.
Impact on traffic
"We're probably going to lose traffic as people go to ChatGPT or whatever and type in a question that they would Google and then you don't get the traffic from a link. It seems like a double whammy, where you lose the traffic and you lose being the trusted source of information… Once [ChatGPT] becomes more real time and it goes past [its limitation of accessing information no more recent than] 2021 — we're a local news publication, so it would be [a real] impact."
"A summarized answer from a chatbot is not going to lead to clicks to the content, even if it's included as a source at the bottom. People got the answer that they're looking for — how many really do the follow-up reading to keep on going deeper and deeper and go to the source? It's totally a traffic risk concern to me."
"The way that Google now is doing generative AI, in terms of serving up those search results, has a massive impact on how we are getting very, very high conversion traffic to our content. So we're really having to start to think about… How are people going to want to search for products and get product recommendations 10 years from now?"
Content protection limitations
"We're giving away information for free that we're not getting any value back from."
"We jumped early, along with a lot of large publishers in blocking the crawlers… And then I got humbled and thought, I publish all of my content on eight different syndication apps and websites where this is also crawlable… This is so discoverable in other places that aren't on the page where I've deployed this blocker that I think it was kind of a wasted effort on my part. It's an inevitability that this stuff is ingested and crawled and learned from."
"Putting the blocker in place is at least one… starting point for the inevitable negotiations that we'll have as publishers with OpenAI and other companies. We'll be able to have that as a point of leverage and say, we'll take it off if we can reach a deal or an agreement."
"We've got to start blocking it, we've got to get serious about this — regulation or whatever. It won't go well for us. We've got to fight [back] because our future can just easily be wiped out with some code. [AI] is only going to get better."
Warnings of what the future may bring
"What [is AI] going to be [like] in two years, or five years or 10 years? I think that's what we should really be thinking about. Make no mistake, I'm convinced it will upend everything that we do. You may no longer need illustrators, graphic designers, developers."
"It's very easy to see a future where there are no ads… I get really nervous about [the] conversational interface… Where do the ads go?"
"One thing that I'm contemplating is this just allows [for] a plethora of content out there for those [made-for-advertising sites]… I worry that it makes it so easy for people to just throw content out there. And that is something we're all going to be competing against."
Or maybe it's all overblown?
"I feel like I'm gonna slightly regret saying this, but I feel like it's a little bit overblown because the concept of AI is not as new as everybody's talking about it. We've had machine learning… for a very long time."
Will AI replace us?
"We had an editorial team who got upset, because they were concerned that we were going to use AI to write articles and that was not ever the intention. But they asked the CEO to sign a letter saying we'd never use AI at the company. Why would you ever want to work for a company that isn't going to explore the newest technologies and figure out ways to utilize it?"
"I sense an overreaction from the C-suite… They're not investing in their people right now… Depending on your role, if what you do can be automated, now's the time for you to think about what your perspective is that gives you value to the company you work for."
"I don't see it so much as replacing jobs or anything but just a more efficient tool [to help with] motivation or inspiration."
Use cases
"We create AI products that are advertising-related like a chatbot that promotes an advertiser's product or answers questions. And then we also use it for looking at different creatives like dynamic creative optimization."
"Writing job descriptions using ChatGPT saves me 50 [minutes] out of the hour time it would take to get those done."
"The ChatGPT tool gives you some more prompts to spark creativity. In our newsroom… the headline is always the last thing to be finished before it gets out the door. And now, ChatGPT can help… get a couple ideas in there and just move things along faster."
"We've actually been using it more as a research tool for [our] archives, and using it to compile and curate content around certain themes that we know that we rank well for… It's just an easy way for us to generate evergreen, longtail traffic… It's doing a better job than any other tool that we've used before in the past that cost a lot more money."
"We are a very, very lean team. So we'll use it within our newsroom to find other angles… It's helping with brainstorming. Using a robot instead of more human beings."
AI's impact on diversity of opinion
"As a productivity tool, [AI] is amazing… but I wonder if everybody's opinions are going to… converge, if they're all leveraging the same tool to inform hypotheses they have or just lean into it too much."
"[Working with AI tools requires] paying attention to the pitfalls and making sure you aren't accidentally stopping serving any diverse perspectives or damaging the talent and nuance that makes you a premium publisher."
https://digiday.com/?p=519247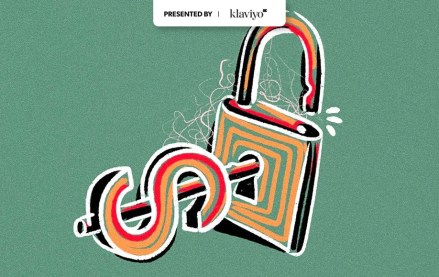 December 8, 2023 • 5 min read
Future plc's CFO Penny Ladkin-Brand announced on Thursday that she is stepping down, as the U.K.- based media company reported declining revenues and a new two-year investment plan to get back to growth.
December 7, 2023 • 13 min read
In this week's Media Briefing, publishing executives share how the task forces they created earlier this year to oversee generative AI guidelines and initiatives have expanded to include more people across their organizations.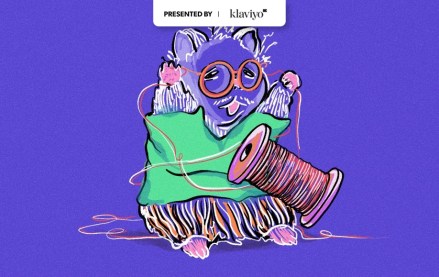 December 5, 2023 • 6 min read
News publishers are cautious to pour more resources into Threads, as limited available data makes it difficult to determine whether investing more into the platform is worth it.