Publishers tout generative AI opportunities to save and make money amid rough media market
March 21, 2023 • 6 min read
Generative artificial intelligence technology will be an area of focus for some media companies this year as they work to cut costs and find new revenue opportunities amid a tough media market, according to fourth quarter earnings calls held by BuzzFeed Inc., Dotdash Meredith, Gannett and The Arena Group.
Media company executives outlined their plans to shareholders to use generative AI technology for content production or cost savings opportunities, such as using the tech to create content faster and get brand sponsors, and streamline workflows. But their enthusiasm around generative AI's potential to lift their businesses came amid disappointing advertising revenue in the fourth quarter, and discussions around AI technology may have been a way to lighten the blow.
"At the heart of the line of questions we've heard across numerous calls is how automation can replace people, and what that ultimately means for revenue… and cash flow," said Daniel Kurnos, an internet, broadcasting and media analyst at investment banking firm The Benchmark Company. Executives discussed automating content production and reducing content production and operating costs, he said. But media executives were vague on the details on how much money AI would save and make at their respective companies.
"We've heard several executives discuss cautious testing phases, but I think everyone is waiting to see how the tech evolves before fully committing one way or the other," Kurnos added.
Using generative AI for cost efficiencies
Though media companies have outlined their strategies for cutting costs since last summer's economic downturn – facing macroeconomic pressures and a soft ad market – the recent bout of earnings calls was the first time a number of CEOs pointed to AI as a way to achieve some of these goals.
Of course, they also happen to be the first earnings calls since the debut of OpenAI's ChatGPT. Generative AI has become the latest buzzword balloon – following web3/metaverse and blockchain/cryptocurrency – for executives to latch onto in order to lift their companies' outlooks.
"I've mentioned that I do think on the cost side and some of the earlier stages of content development, [AI] can help drive efficiency," said Joey Levin, CEO of IAC, during the company's earnings call on Feb. 14. "Like with anything, the technology will evolve and we'll evolve with it. But it's certainly front and center in our mind and we view real opportunities for innovation there."
Publishing executives remained eager to find ways to cut costs at their companies, especially as advertising revenue fell last year. Nearly every publisher included in this Digiday report had a drop in ad revenue in Q4, ranging from 3% to 27% year over year. IAC's Dotdash Meredith reported programmatic CPMs on average were down by 10% to 15% year over year in Q4. Gannett's digital advertising revenue fell by 20.5% year over year in Q4. The company has let go of staff and outsourced certain business functions for months now in an effort to cut costs.
Doug Horne, CFO at Gannett, said during the company's earnings call on Feb. 23 that the company plans to have annual savings of "at least $220 million" this year. Part of that plan is to use AI to "create efficiencies."
Gannett has made "recent investments" in AI and machine learning tools to simplify routine tasks, such as selecting and cropping images quickly, personalizing content and gathering datasets to inform readers on where to watch various sporting events, he said.
The Arena Group recently announced partnerships with AI firms like Jasper and OpenAI "to give our reporters and editors the ability to quickly and efficiently search and pull content from our rich archives for news stories," said Ross Levinsohn, CEO of The Arena Group.
Levinsohn, who said profitability and operating cash flow were the company's focus this year, noted "productivity improvements" since testing the use of generative AI. When The Wall Street Journal reported in February that The Arena Group was using AI to produce articles, shares jumped 18%.
"We do not intend for this to replace our talented writers and editors. But we do believe this initiative will make our great teams even more productive. These are just a few of the examples of how we are proactively adjusting our cost structure to ensure that we hit our 2023 adjusted EBITDA target," Levinsohn said.
The Arena Group cut its total operating expenses by 30% year over year to $35.6 million in the fourth quarter. The company's advertising revenue grew 46.9% year over year in Q4. The company acquired a number of titles last year, including Parade, Men's Journal, Men's Fitness and other enthusiast brands.
Using AI for revenue opportunities
Jonah Peretti, CEO at BuzzFeed Inc., said AI-powered content will move "from an R&D stage to part of our core business" in the company's earnings call on March 13. He teased more announcements will come during BuzzFeed's virtual Investor Day on May 11 this year. BuzzFeed's advertising revenue fell by 27% in Q4.
BuzzFeed president Marcela Martin outlined how BuzzFeed's AI-powered Infinity Quizzes, which launched last month, are the beginning of the company's adoption of AI "to enhance the audience experience and open up new avenues for monetization." A custom quiz matching a reader with a house plant was sponsored by Scotts Miracle-Gro.
"We look forward to leveraging AI to bring more innovative, brand safe partnership opportunities like these to our clients," she added. BuzzFeed's shares surged to a seven-month high in January when the Journal first reported the company was using generative AI to produce quizzes. However, Martin adjusted investors' expectations on how soon monetization of these content formats would grow, saying it was part of the company's long-term business growth plans.
But on the content creation side, AI tools were recently integrated into BuzzFeed's content management system, meaning more writers now have access to produce AI-generated content, Peretti explained to a media analyst in the earnings call. "The scalability is really just starting now," Peretti said.
When Jason Kreyer, an analyst at Craig-Hallum Capital Group, asked about BuzzFeed's plans to monetize short-form video, Peretti said AI technology can help automate, improve and streamline the process of making animated content.
Impact on SEO traffic
Ross Sandler, an analyst at Barclays, asked IAC's Levin about the impact generative AI will have on Dotdash Meredith, suggesting the technology could produce content "much more efficiently in the future" but "SEO traffic might be negatively impacted."
Levin's response in the company's earnings call echoed what Digiday has previously reported on lifestyle publishers like Bustle Digital Group and Leaf Group planning to move resources away from SEO-driven content to prepare for the potential of AI chatbots like ChatGPT taking over the role of a typical search engine.
"Every new technology is a threat and an opportunity," Levin said, adding: "You can ask the bot questions, and it is amazing at answering those questions. But it doesn't have a voice, it doesn't have experience. And it doesn't have a brand that stands behind those results."
And like BDG, Levin said the lessening reliance on SEO-driven content for traffic is not necessarily a new move.
"Something like greater than 50% of traffic doesn't leave Google anymore," he said. "We've been dealing with that, preparing for that and kind of past that as it relates to the search engines. The format of that may change on the search engine itself but we're not counting on that kind of traffic and haven't relied on that kind of traffic from the search engines for a long time."
https://digiday.com/?p=496238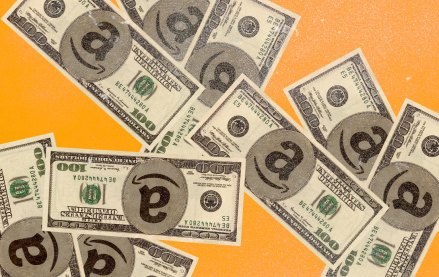 September 27, 2023 • 6 min read
The agency accused the e-commerce giant of conducting a range of anticompetitive behaviors that hurt both shoppers and sellers.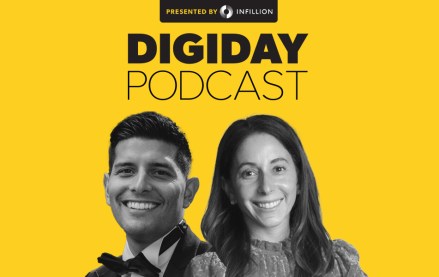 September 26, 2023 • 3 min read
In a live recording during the Digiday Publishing Summit, the news executives called for more nuanced conversations with advertisers around their brand safety concerns.
September 26, 2023 • 4 min read
After investing in one generative AI startup and suing another, the company will let customers create images on its website and an API.