Publishers prep for back-to- school bump as traditional shopping models and items shift due to uncertain return this fall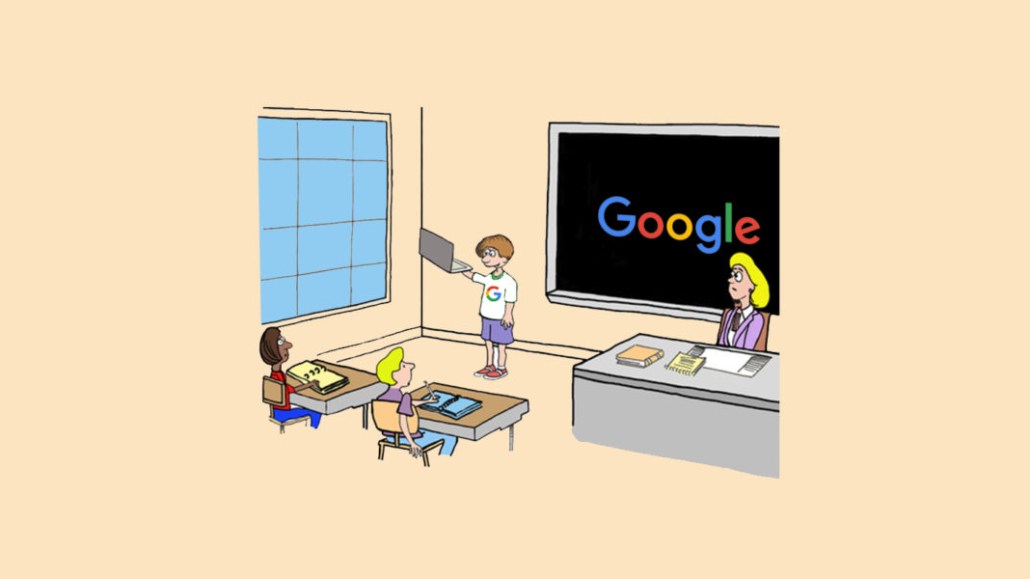 The continued spread of coronavirus has clouded the outlook for much of the second half of the year. But that uncertainty has been great for publishers' back to school commerce plans.
Just a few weeks into the unofficial start of this short shopping season, Meredith's back to school gross sales are up 380% year over year for July, driven by strong sales in categories ranging from sanitary products to e-learning subscriptions, Meredith SVP of consumer revenue Andy Wilson said. Ziff Davis, which owns publications including PC Mag and Mashable, saw the strong performance they've seen on products such as laptops continue, even amid an economic crunch, vp of partner development Jessica Spira said. And Popsugar, which has for years been building and augmenting a custom shoppable guide for back to school shopping called Backpacked, said it is outpacing the revenue targets set for its affiliate partners.
"We're seeing major growth," Popsugar cofounder Lisa Sugar said.
It may not be as important as Black Friday or Amazon Prime Day, but back to school is one of the most important shopping moments of the year for publishers with commerce operations.
And the coronavirus's continued spread, which may keep some of the country's largest school districts from opening, is expected to lead to record-breaking spending this season. Research conducted by the National Retail Federation found that back to school spending by households with elementary school-aged children is expected to increase 29% this year, to $33.9 billion, an average of $789 per household. Spending by households with college-aged children is expected to rise 24%, to $67.7 billion, an average of $1,059 per household.
Much of that increase has been driven by parents looking to better equip their kids for remote learning. While apparel is normally the top product category for Popsugar's back to school season, school supplies have outpaced clothes so far, Sugar said.
Popsugar's back to school bet hinges on more than affiliate. This past week, it launched a line of tween-focused apparel in partnership with Old Navy. Though the line's launch was timed for a back to school push, it has been in the works for a year, Sugar said, who added that the line's emphasis on comfortable fit and fabrics should help with sales, even if more school districts plan for a remote year.
And as parents and school administrators continue to watch for signs that the coronavirus's spread is abating, many school districts are holding off on committing to full or partial reopening of schools; a few colleges, such as Notre Dame, are going the other way, beginning their semesters two weeks earlier to minimize the likelihood of infections during major travel periods.
Both developments will mean that the back to school shopping season lasts longer than usual, said Maura Smith, the CMO of affiliate network Pepperjam.
The uncertainty surrounding the coming school year scrambled some publishers' plans. To ensure strong performance in organic search results, most publishers publish their back to school commerce content in the spring. But this year, as it became clear that the fall school year would be far from typical for most Americans, many raced to spin up new content. For example, Meredith's commerce team, around two dozen people, created an entirely separate body of commerce content focused on topics such as remote learning and home schooling, Wilson said.
And while the peak of the back to school shopping season hasn't yet started — that typically comes in the middle of August — many advertising and direct affiliate deals are still being negotiated, as advertisers continue to take things week by week.
"Advertisers are making decisions on budget more last-minute," said Spira. "Where we would have sold Q3 in Q2, we're selling Q3 now."
While things look promising from a revenue standpoint, this year's school shopping season stands out in another grim way. For much of July, one of Popsugar's top sources of traffic and commerce revenue was a post about masks for children.
"People just can't get enough masks for their kids," Sugar said.