Publishers like The Guardian become conscientious FLoC objectors, as The New York Times and others open to testing the controversial tech
April 26, 2021 • 5 min read
•
•
Privacy concerns, potential discriminatory categorization of people and data control have some publishers including The Guardian joining web browsers in blocking Google's cookieless tracking and ad targeting method, FLoC. Meanwhile, The New York Times is among publishers open to testing FLoC, or Federated Learning of Cohorts, a method that categorizes groups of people based on their website visits and enables ad targeting and measurement in aggregate, rather than at an individual level. But as contributors to WordPress, which operates the foundation for millions of websites, also have mulled disabling FLoC, and as European regulators delay trials there, the anti-FLoC chorus grows louder.
"We've decided to opt-out of the FLOC trial, for the moment, as we assess the commercial and privacy implications of the technology," a Guardian News and Media spokesperson told Digiday. "As we learn more about the technology, we may seek to move to trial in the future, but we are also testing a range of other privacy-respecting identity solutions, as we seek to build out our future advertising strategy."
Google declined to comment on the record for this story.
Fears over FLoC
FLoC is one of Google's ways to replace the tracking and targeting enabled by the third-party cookies the company plans to disable in Chrome by January 2022. Instead of the individual-level data provided by the third-party cookie, the cookieless method, which is part of Google's Privacy Sandbox initiative, groups people into cohorts of at least one thousand people based on their web behavior, such as the sites they have visited and pages they have viewed, and assigns a FLoC ID to everyone in a given cohort.
However, privacy and data ethics advocates argue that, by lumping people into groups based on their online and mobile site visits, Google will create a deeper level of personal data that can be attached to other individual-level profiles. They worry the FLoC process could unfairly categorize people into groups, enabling discriminatory targeting or data use. According to technical documentation about how FLoC works published by people contributing to the development of FLoC inside the Worldwide Web Consortium, websites that know someone's personal information, such as an email address gathered via site registration, could record FLoC IDs, thus revealing information about their interests and the cohorts they belong to.
The concern over FLoC IDs being used to gather information about people is leading some publishers to block FLoC from functioning on their sites now that Google has started testing it on people using its Chrome browser in countries including the U.S. During FLoC's trial period, people who want to use Chrome but block FLoC tracking can do so by blocking third-party cookies in the browser settings. Publisher websites will be tracked by the system by default when people using Google's Chrome browser visit their sites. Those sites that do not want to be included have to opt out from FLoC tracking by adding a specific http header to their sites.
"It took five minutes of my time to set this header" to block FLoC tracking, said Simon Fondrie-Teitler, infrastructure engineer for The Markup. The tech watchdog journalism site doesn't run advertising, but its staff wanted to ensure its readers would not be targeted with ads based on visits to the site, so they are blocking FLoC. "Questions still remain about what the eventual behavior of FLoC will be, but recently a small percentage of Chrome users were enrolled in the trial without an easy opt-out mechanism. As an ad-free publication that values privacy, there's no upside to us or our readers," Fondrie-Teitler said.
New York Times will give FLoC a chance

While some publishers duck out from FLoC tracking, others remain interested. "We're eager to better understand these [cookieless] solutions such as FLoC and how we can take part in them," said Allison Murphy, svp of products at The New York Times. But not all cookie-replacing tech looks good to The Times. Murphy also told Digiday The Times won't implement Unified ID 2.0 or other alternate identifiers, another cookieless approach that transforms email addresses or other personal data into encrypted IDs that can be used to track and target people across websites.
"So far, we haven't gotten an opportunity to meaningfully test [FLoC]," said Murphy. When it comes to how FLoC works and what impact FLoC ad targeting will have on ad revenue for the publication, "Just evaluating the technology is hard," she said.
Privacy roadblocks against FLoC mount in US and Europe

Meanwhile, headwinds billow against the increasingly controversial FLoC technique. Facing concerns regarding compliance with data use and privacy restrictions in Europe, Google revealed in March that it will not make FLoC available for testing in countries where the General Data Protection Regulation and ePrivacy Directive are in place.
"We do expect that publishers that are subject to GDPR regulations may likely reject FLoC in its current state due to its lack of transparency and explicit and informed customer consent," said Mark Zohar, president and COO of Viafoura, which helps publishers create revenue from their digital audiences. Still, he said, "We haven't heard anything specific yet from our publisher customers about their plans or intentions to block FLoC from tracking their sites."
A threat to FLoC from WordPress, the backbone of many websites
Following decisions against implementing FLoC by several small, privacy-centric web browser makers including Brave and Mozilla, which makes Firefox, contributors to WordPress have proposed blocking FLoC. In a post published to WordPress's website for developers on April 18, a contributor called FLoC "a security concern," citing the potential for the technology to be used to violate people's privacy and discriminate against groups of people based on factors like race and sexuality.
"The FLoC proposal is simply a theoretical discussion at this point. If the decision to make a change based on that proposal is made, all WordPress sites will have access to that change," said WordPress executive director Josepha Haden in an email.
If the provider of website management tools that form the foundation of millions of sites across the web does decide to block FLoC, that would essentially prevent FLoC's machine learning system from including sites that operate on WordPress as it meanders along with people's browsers while they view website content.
The fact that WordPress might disable FLoC by default on sites it powers "will clearly impact a majority of publishers if this plan goes forward," said Zohar.

Privacy concerns highlighted by browser companies and others regarding FLoC are fair criticisms, said Doug Huntington, CEO of FatTail, another firm that makes software for publishers. "We believe that the publisher, as the owner of the relationship with the user, should have full transparency and control over all information that is shared about the user, in addition to controls and transparency which are extended to the end user," he said.
Max Willens, senior editor, research and features, contributed reporting.
https://digiday.com/?p=412148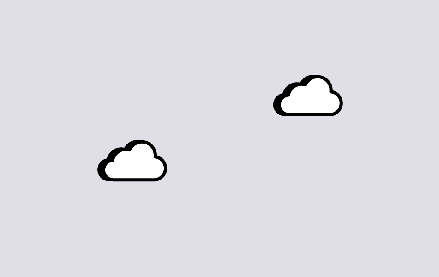 November 29, 2023 • 6 min read
Reducing carbon emissions from the digital ad ecosystem is an important priority, but various players are skeptical that much can — and is — being done to practice sustainability.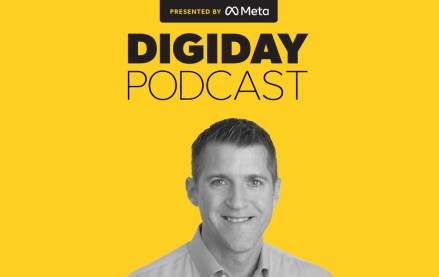 November 28, 2023 • 4 min read
Google's vp of global ads is confident that cookies will be gone from Chrome by the end of next year, despite all the challenges currently facing the ad market.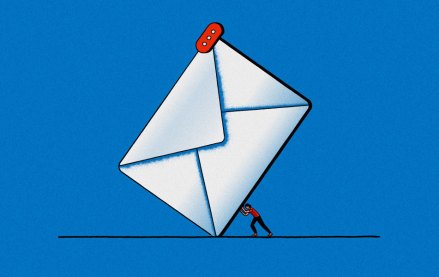 November 28, 2023 • 6 min read
Some email newsletter platforms' click-through rates are actually click-to-open rates, which are measured against the number of emails opened rather than the emails sent. But buyers seem to prefer it that way.