Publishers are getting serious about podcast revenue
January 30, 2019 • 3 min read
•
•
Publishers are finding meaningful revenue from podcasts, a format that, in some cases, offers a more viable ad model than video.
The Economist, which launched its fifth podcast, The Intelligence, this week, said that monthly revenue from podcast ads served by platform Acast has increased 50 percent in 2018; that's across the publisher's five podcasts that collectively fetched 7 million average monthly listens or downloads. The Telegraph has said it's prioritizing podcasts, which it has historically used as a subscription driver. In December, the newspaper cut under 10 staff from its video team. On Monday, U.S. sports outlet The Ringer said it made more than $15 million (£11.4 million) on podcast ad sales in 2018, averaging 35 million monthly downloads.
According to The Economist, its podcast CPMs are higher than YouTube's network average CPM rates of between $2 (£1.52) and $3 (£2.28), said Tom Standage, head of digital strategy and deputy editor at The Economist, although the publisher wouldn't go into detail about its podcast ad revenues, and it mostly monetizes video through brand sponsorship on Economist Films.
"I am not saying that people should do podcasts instead of videos," said Standage. "I just think there is a viable ad model for podcasts, and I'm not convinced there is one for ad-based videos."
For podcasts, which have been around for over 10 years, the advertiser demand is fairly recent, 12 percent of the U.K. population listens to podcasts weekly. There's also scarcity: Not all podcasts are created equal. Out of the thousands produced, only the top 5 percent are likely to get the numbers that would excite advertisers, which are in the six figures. Because of this, sources say that podcast ads in the U.K. fetch around $11.84 (£9) CPMs, while host-read ads can cost more than $39.45 (£30) CPMs. (The Ringer was charging between $25 and $50 CPMs).
Buyers are seeing the same. Broadly speaking, Charlie Yeates, head of investment at Mediacom, is seeing roughly a 30 percent premium on podcasts compared to onsite pre-roll video ads. There are some key considerations around context and audience. A lot of video pre-roll will be bought through networks, and the video ad ecosystem is suffering from the challenges of a more mature market forcing down CPMs. It's also more costly for publishers to make.
"You don't get clients saying they want to be on pre-roll, but you get clients saying they want to be on the Economist's podcast," said Yeates, adding that he expects the buoyant rates to continue. With fewer ads in podcasts, brands can get more cut through than video, and the podcast format is more flexible. Brands can have a hand at influencing the editorial.
The ad opportunities are evolving for brands too. Usage growth has been accelerating, it was only a matter of time for ad money to catch up, said Nic Newman, editor of the Reuters Institute Digital News Report. "What has held things up is that podcast advertisers have often been lower-quality brands that don't feel right for the publisher, but this is changing."
The interest is growing for brands creating their own podcasts too. Car brand Jaguar Land Rover's scripted podcast won several awards, and financial provider Natwest's financial advice show, with broadcaster June Sarpong, is in its second series.
"There is value and reliability of the metrics," said Steve Ackerman, managing director of production studio Somethin Else. "Two minutes on video is thought of as great; we're seeing 85 percent of the audience listen to a 30-minute podcast. Once they find the content they like, they will stick with it and binge. The behavior is more parallel to Netflix and SVOD services."
The industry is still waiting for standardized reliable metrics across the different podcast platforms. But CPMs are likely to hold despite metrics quibbles, said Yeates. "The demand is exceeding what agencies are proposing," he said. "In the U.K., with the pressure around transparency, we are cautious with the metrics, reminding clients audiences are harder to track because they're not often streaming live. But that doesn't put them off."
https://digiday.com/?p=320278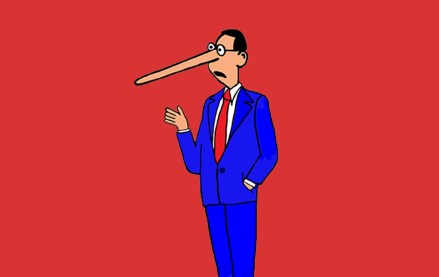 October 3, 2023 • 7 min read
•
•
A new definition for MFAs is available but the vague nature of the guidelines is leading to a lack of standards that might prevent adoption.
October 2, 2023 • 1 min read
•
•
The publishers who attended DPS were focused on the potential upsides of applying the technology to their operations while guarding against the downsides.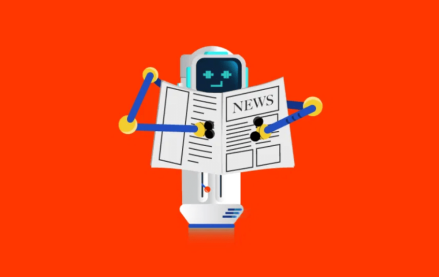 October 2, 2023 • 4 min read
•
•
Now that ChatGPT users can surf the internet for information, some publishers are reconsidering the weight of the issue.