Publishers can no longer rely on Trump to drive subscriptions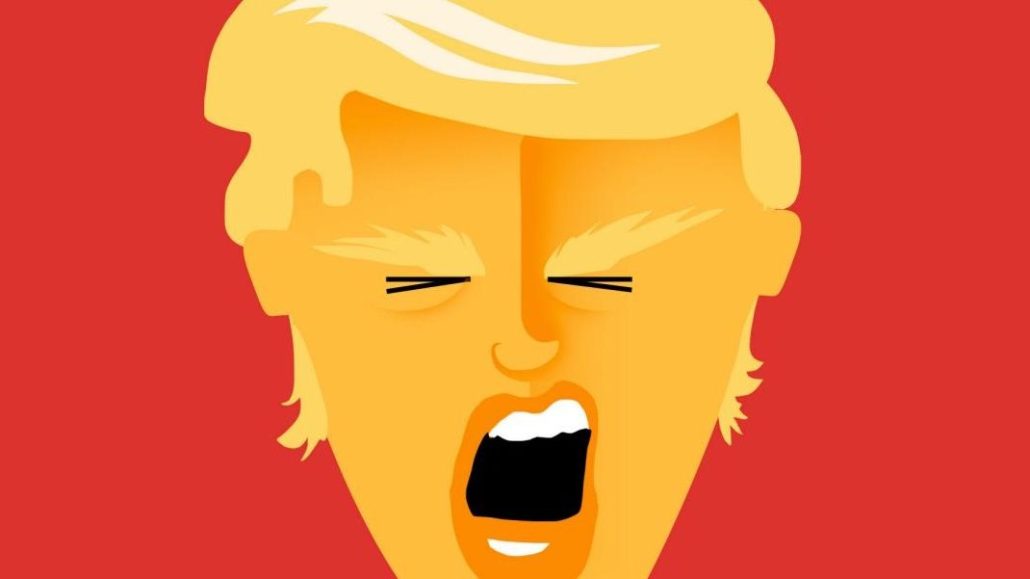 Donald Trump's divisive nature used to be a boon for publishers trying to drive more readers to pay directly. After Trump tweeted in December 2016 that Vanity Fair was "Way down, big trouble, dead!" the magazine sold more than 100,000 subscriptions in a flash sale within a month. Similarly, Slate saw a 65 percent increase in its $35-a-year premium membership sign-ups within three months of the 2016 election. And The New York Times added 355,000 subscriptions in the first quarter of 2017.
With the president waging a culture war against the press by repeatedly referring to reporters as enemies of the American people, publishers found sympathetic readers who became more willing to fork over their cash to support journalism. But in 2018, publishers are going to have a hard time keeping this momentum up as Trump fatigue creeps in. Many publishers are already seeing their subscription growth decline considerably.
Take the Times. In the third quarter of 2017, it added 154,000 subscriptions, which was less than half the number it added in the first quarter.
There's no doubt that Trump's surprising rise to power gave a rocket boost to publishers who critically cover the administration. But it's unrealistic to think that publishers can replicate that boost. Consider public-interest publisher ProPublica.
Before the election, ProPublica had 400 donors who gave the website money each month. By the end of January 2017, after Trump was sworn into office, that number rose to 8,000. But that's where it stayed through the end of November 2017.
It is unreasonable to expect ProPublica to add 7,600 repeat donors every three months, says ProPublica president Richard Tofel. In other words, the whirlwind that immediately followed Trump's campaign is a unique situation. It benefited publishers tremendously, but the emotion and political activism that Trump initially provoked among readers is next to impossible to repeat.
Tofel says total donations are growing year over year, and he expects the trend to continue in 2018. But he emphasizes that maintaining donors requires the publisher to publish broader cultural coverage beyond Trump, even if he's why people signed up in the first place.
"Just because the election was the initial prompt for new donors does not mean that the only reason to give or renew may be about the president or administration," Tofel says. "There are lots of other things we do that are of importance to donors and readers."
But many publishers who benefited from the Trump bump don't have influential nonpolitical coverage to keep readers engaged.
In 2018, a lot of publishers that focus on politics will scramble to merely maintain their level of subscriptions, let alone grow them. It has simply become more difficult to monetize Trump-related content as people have gotten used to and grown tired of the president's outbursts and scandals.
"There has never been a scenario like this before where you are constantly being bombarded by the news cycle," says independent media consultant Brad Adgate. "At times, it is just pulverizing."
It's no coincidence that many publishers are cutting back how often they write about the president. In an analysis of about 1 million articles across 400 publishers, Keywee found that the number of articles with "Trump" in the headline peaked in March 2017, which was the month that two federal judges ruled against Trump's travel ban. Since then, the number of headlines featuring Trump per month has declined considerably. And across 5,000 online publishers, Chartbeat found that readership of political news was down after big spikes in the months surrounding the presidential election.
Critiquing Trump's baffling policies and personal life was a great strategy for increasing subscriptions around the time of the election when readers were fresh for vengeance and beginning to make sense of what having a reality TV star as president would mean for the U.S. But now that a year has passed and Americans have been hit with every story imaginable about Trump, it will likely take more than critical pieces about the administration to get more people to pay up.
"This is untrodden ground," Adgate says. "There has never been anything quite like this before, and you just wonder how long it is sustainable."