How The New Yorker is capitalizing on its Trump bump
March 10, 2017 • 4 min read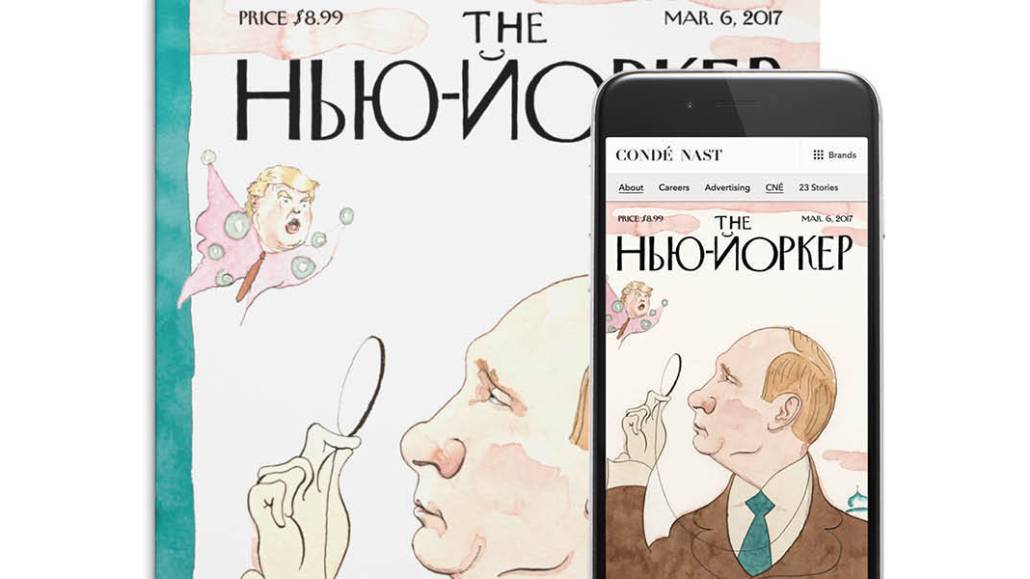 When The New Yorker put its site behind a metered paywall in November of 2014, the expectation was that traffic would go down. Not only did traffic increase 30 percent within a few months (it's now 15.6 million uniques), but subscriptions grew 85 percent year over year.
Then came the election, which delivered The New Yorker's biggest month ever in subscription growth in January, when it sold 100,000, a 300 percent increase over the year-ago month. Circulation is now the highest it's ever been, at 1.1 million, a combination of print/digital, print-only and digital-only.
For The New Yorker, it's evidence that there's a far bigger paying audience out there for its particular brand of journalism, especially among young readers.
"There's tremendous opportunity now, and this is a chance to expand on what we started a few years ago," said Pam McCarthy, deputy editor of The New Yorker.
Other publications including The New York Times and Washington Post are enjoying a new-found interest from people willing to pay premium prices for high-quality journalism since Trump's election; The New Yorker charges $99 a year after an intro offer of $12 for 12 weeks. But the famous literary and culture weekly has been benefiting from groundwork it laid for subscriber growth long before the election.
Unlike other publications that are going after reader revenue to offset flagging ad revenue, The New Yorker is still growing on the ad side. For the first two months of the year, advertising rose 20 percent year over year, most of that coming from digital. Still, reader revenue is a growing part of the mix, driving 55 percent of the revenue, so the priority is turning readers into paying subscribers.
Working with Monica Ray, evp of consumer marketing for parent Condé Nast, The New Yorker has been using social media to expose the brand to a wider audience and push them down the funnel to subscribe.
"The writing from these incredible writers hasn't reached its full audience," Ray said. "I really believe we're just getting started."
Part of that is finding top-performing stories on Facebook and recirculating them with paid posts that it targets to people based on their interests, as it did with this one on why we think the way we do and this one on the return of civil disobedience.
Newsletters are another reliable avenue for growth. Newsletter subscribers are more likely than the average person to become paying subscribers, so The New Yorker has launched several around popular sections and individual writers, like cartoons, fiction and humor writer Andy Borowitz, for a total of eight.
The New Yorker has spent a lot of time understanding reader behavior once they're on site, and targeting them accordingly. For example, people who come to the site a lot or read a lot of politics news, indicating they're likely to subscribe, might be pitched a newsletter or multiple subscription offers.
The New Yorker has also started marketing to college students and international readers, targeting discounted offers to them directly on the site and social channels based on their IP address.
The emphasis on social media and shift to smartphone and tablet, which accounts for 60 percent of The New Yorker's audience, is a reflection of an audience that's getting younger. The publication's fastest-growing segment is readers 18 to 34, many of whom are coming to the brand through mobile. With that in mind, the publication made the subscription sign-up process easier to do on mobile, and smartphones and tablets now accounts for half of signups, up from 1 percent pre-paywall. By May, it plans to incorporate Apple Pay and Amazon Pay onto the mobile site to make it even easier to subscribe.
One thing all these publications enjoying a Trump subscription bump have in common is that they have highly differentiated content in the first place. There's a high bar to maintain. The New Yorker thinks a lot about how to make sure its content has the right balance to make people subscribe. Light content like Borowitz and cartoons drive a lot of traffic, but not necessarily subscribers. The breadth of content someone reads is an important indicator in their decision to pay up, so The New Yorker has been expanding its core coverage areas like business, politics and tech coverage, with recent hires including Adam Davidson, Sheelah Kolhatkar and Adrian Chen. It's also been trying out several new taglines on its site including "Fighting fake stories with real ones."
"Every single day we think about what we need to give the next person who's new to the site and want them to feel they can't not read the site," McCarthy said.
Failing that, there's always the free tote bag.
https://digiday.com/?p=226687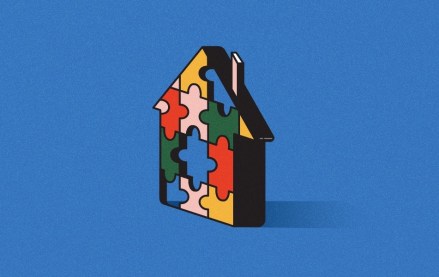 September 22, 2023 • 4 min read
Apartment Therapy's president Riva Syrop took the stage at the Digiday Publishing Summit to discuss the convergence of commerce and sponsorship revenue within its Small/Cool event.
September 22, 2023 • 4 min read
Media execs took stage at the Digiday Publishing Summit to discuss the growing importance of ROI in ad campaigns this year.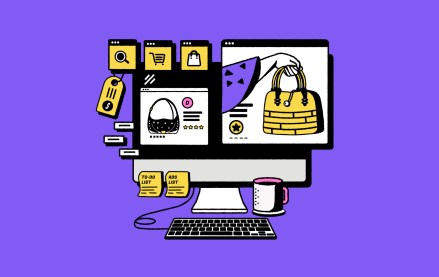 September 22, 2023 • 4 min read
CEO Satya Nadella said AI assistants will be as ubiquitous as PCs and will help users navigate across apps, operating systems and devices.