Digiday Research: Publishers' revenue streams changed mostly at the margins because of pandemic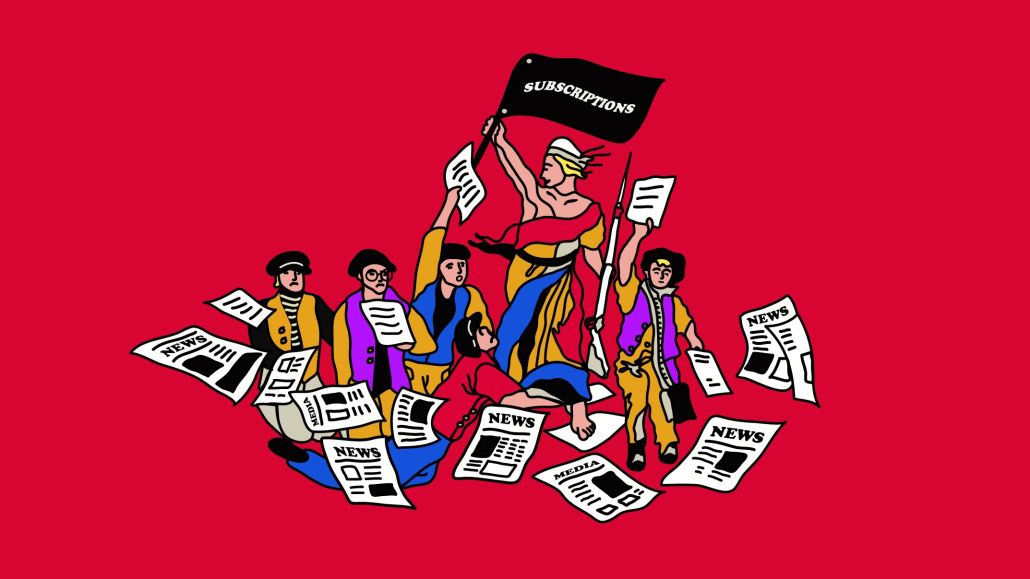 Ivy Liu
The coronavirus pandemic forced publishers to re-examine and re-think many facets of their businesses, and may have unearthed some previously unexplored revenue opportunities.
But it did not create conditions that might have helped them drastically rebalance their bottom lines.
Digiday surveyed 181 publisher professionals about their companies' revenues as part of its Digiday+ Winter 2021 Publishers Survey, and the picture looks nearly identical to the picture that emerged last year.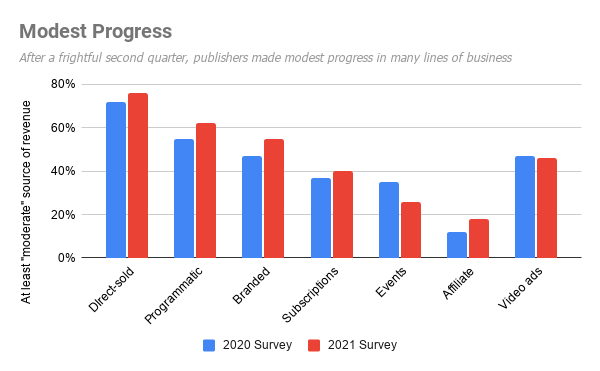 Direct-sold advertising remained the largest share of revenue for the lion's share of respondents, with more than three quarters of the 2021 survey respondents saying that direct-sold ads represented at least a "moderate" source of revenue; a majority called it either "large" or "very large."
The other two revenue streams that large shares of respondents said were at least moderate sources of revenue, video advertising and programmatic advertising, were either basically flat or slightly up; the percentage of publishers who said programmatic was at least a moderate source of revenue went up from 57% last year to 62% this year.
A majority of respondents, 55%, reported that branded content, which many publishers had to get creative about amid coronavirus induced shelter-in-place restrictions, amounted to at least a "moderate" source of revenue, up from 47% last year.
The share of publishers who reported that subscriptions generate at least a moderate share of their revenue grew slightly, to 40% of respondents, up from 37% last year.
In the early days of the pandemic last year, publishers' revenue teams shifted their focus to deals that were simple, just to keep money coming in the door.
Getting away from that — out of 'triage mode,' as one executive described it — and focusing on things that would pay dividends on the other side of the crisis turned out to be a year-long challenge, and one that left marks on the priorities of respondents as they looked toward the first half of 2021.