'Focus on singles and doubles': Publishers' revenue heads emphasize short term as coronavirus drags on
April 13, 2020 • 5 min read
•
•
Like James Harden careening into the paint, elbows and hips hunting for defenders to tag, publishers' revenue leaders are doing whatever they can do to get points on the board.
Some publications are dropping the minimum spend once required to buy ads on their sites, while others have begun introducing discounts on programs; others have gone the other way, promising that a baseline amount of ad spending will deliver sales or business results. The scramble for revenue is on, and flexibility is the name of the game.
The situation has gotten so fluid that some publishers have begun talking with one another about collaborating on programs, offering to combine forces on branded content and pooling their available ad inventory, in a bid to keep advertisers interested.
And with so many brands pausing their ad spending, some revenue leaders have instructed their sales teams to shift their focus away from big, elaborate partnerships in favor of small, turnkey deals with brands that are visibly spending right now. The $10,000 insertion order is the new $1 million deal.
"For some people that might've been doing large, seven-figure partnership discussions, I want those to be there when we get back." said Deirdre Lester, the chief revenue officer of Barstool Sports. "But right now I need people to focus on singles and doubles."
Though not every CMO is pausing their ad spending, economic uncertainty and disruption are dragging down the media industry as a whole. Research released late last month by the IAB found that digital ad spending is down 33%, and traditional ad spending is down 39%. The start of a new quarter and a new month, when spending is typically slower, have added more pressure to the situation.
One CRO of a major publisher told Digiday that they usually can know within 2-3% where the quarter will end up; now that is a 20% margin of error.
News publishers are under particular pressure as coronavirus content makes up the bulk of ad impressions yet advertisers are blocking ads from appearing near virus-related content — and some have gone so far as block any "bad news," which is to say, for the most part, all news. Two separate CROs estimated that coronavirus-related content fetches 30% less revenue compared to non-coronavirus content.
And while the sting from the coronavirus has been immediate, few business leaders have a firm idea of what its ultimate economic impact will be. (Though many have developed grim expectations: That same IAB research found that nearly three quarters of respondents expect the coronavirus impact on ad spending will be worse than the 2008 financial crisis was).
The uncertainty is forcing many CMOs to take things slowly, allocating marketing budgets just one or two months at a time, rather than several months or quarters ahead. The moves are prudent as publishers seek to be flexible with advertisers who have their own business challenges, even to the point of not knowing whether they'll be able to make products with supply chains in disarray.
That, in turn, has compelled some publishers to drop their prices, sources said. "I'd say the velocity and the level of discount has really accelerated from our competitors in the past 2-3 weeks," said Doug Olson, president of Meredith Magazines, who declined to name specific competitors.
In response, Meredith has gone the other way. Last week it brought a new offer to market, guaranteeing any advertiser that buys a minimum of five ads across two of Meredith's print titles will get a guaranteed business outcome. Those outcomes can vary from product purchases to website visits to conversations with doctors about a pharmaceutical product.
And while the price will vary depending on which titles and types of ads are involved, the price for such a program will typically start at several hundred thousand dollars, Olson said.
"The vast majority of what we're seeing are what we call value buyers," Olson said. "What we're seeing from lots of large advertisers is them asking whether they can be cost-effective [in their ad spending]."
Publishers are scrambling to keep revenue theoretically committed by delaying programs. Many branded content programs are on hold, as production is made more difficult and skittish advertisers look to rework messaging. But these programs slated for March and through the second quarter are creating a potential logjam come fall. There are only so many programs that can run at once. Publishers are faced with a best case scenario that resembles the entrance to the Holland Tunnel on a late afternoon in July.
The scramble is also leading publishers to wring more revenue out of what were once afterthought "incremental" sources such as content licensing. One midsize publisher has found a bright spot in licensing news content to portals like MSN and Yahoo, which are seeing surges of interest in news content and are willing to pay.
Commerce is another bright spot. While some big publishers are getting squeezed by Amazon, others aren't seeing the pain and report growing revenue as they shift to cater to "quarantine life," in the words of one publisher.
Some media companies are trying to pique advertiser interest by collaborating with one another, hoping that offers of more scale might entice advertisers to unpause their spending.
"We're seeing competitors wanting to find ways to collaborate," the chief revenue officer at one sports-focused publisher said. "Inventory across multiple sites, packages together; one company may be good at linear, one good at storytelling.
"There are categories where we believe we can open up [new business] if we were able to bring new thinking."
In particular, that CRO said, there was a lot of "scrambling" around the upcoming NFL Draft, with different publishers looking for ways to team up on campaigns for advertisers.
Though publisher approaches to the crisis differ, the main priority in every instance, the revenue heads said, was remaining helpful and top of mind for advertisers. "You don't want to have to reintroduce yourself next year," the head of revenue at one sports publisher said.
At Meredith, for example, that has meant adapting the consumer insights and research it distributes to partners, focusing on what is happening right now rather than insights that might be useful many months from now.
"Typically the work we do with clients is focused on a longer time period," said Alysia Borsa, Meredith's chief business and data officer. "What we've pivoted to in the last month is, what is happening on a daily and weekly basis?"
https://digiday.com/?p=363995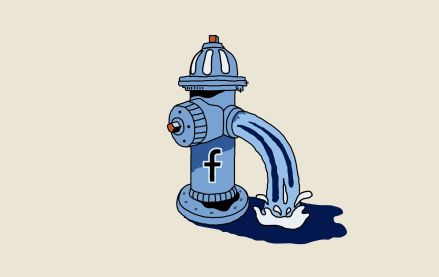 October 4, 2023 • 5 min read
•
•
Publishers are still feeling the effects of a change Facebook made in May that caused a steep decline in referral traffic. Nearly four months later, publishers aren't sure when — or if — that traffic will come back.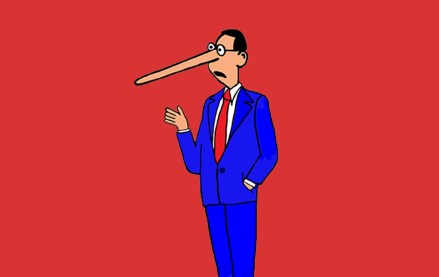 October 3, 2023 • 7 min read
•
•
A new definition for MFAs is available but the vague nature of the guidelines is leading to a lack of standards that might prevent adoption.
October 2, 2023 • 1 min read
•
•
The publishers who attended DPS were focused on the potential upsides of applying the technology to their operations while guarding against the downsides.