One year in, Protocol is starting to move on its global expansion plans
January 11, 2021 • 5 min read
•
•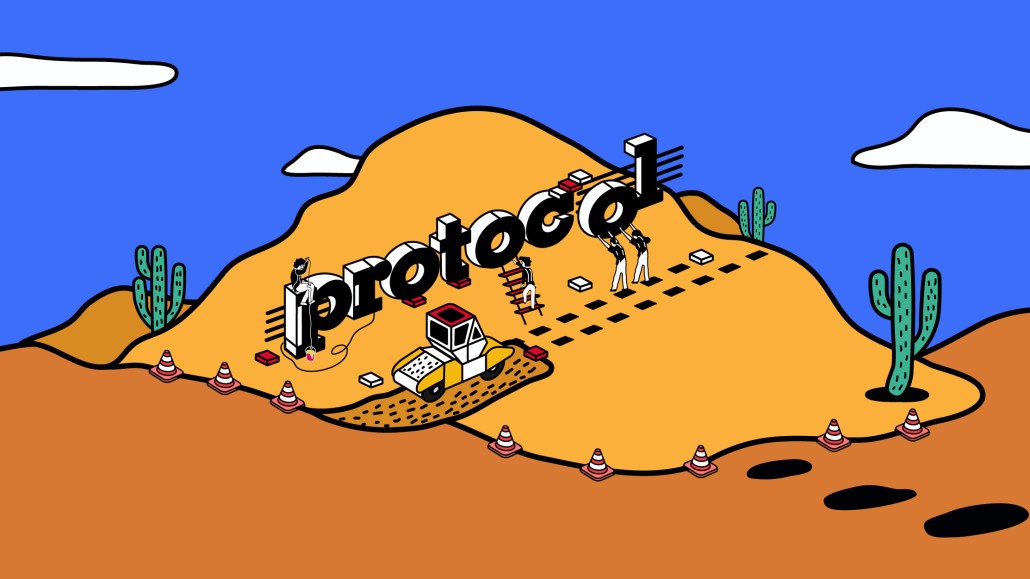 Ivy Liu
Protocol, like most media companies in the spring of 2020, took a hit — and one that was especially acute just months past launching in February.
It faced a coronavirus-induced layoffs of 13 employees —about half of its staff — driven by abruptly constricted advertising budgets. But almost to its first anniversary, the technology publication owned by Politico founder Robert Allbritton, is still standing with global ambitions before it.
Protocol president Tammy Wincup would not disclose the publication's financials from the end of its first year, but said that the publication's total readership for 2020 consisted of more than 7 million uniques viewers.
And to continue that growth trajectory in 2021, Wincup said that the focus will be on expanding its staff in order to go deep into new categories and geographic locations, starting with the launch of three verticals — Protocol China, Protocol Enterprise and Protocol Fintech — in the first quarter.
"Protocol wants to be your deep dive into specific areas of tech, not just broadly," said Wincup. "And this vertical move to go deep is very much led by what we saw in Q4, with brands from these different types of verticals — enterprise companies, fintech and consumer tech" coming to Protocol for brand deals.
Currently, Protocol now has a staff of about 30 employees —more than half of whom identify as women and one-third identify as a person of color — with ambitions to reach 50 by early summer, according to Wincup.
"If we want a tech industry that is truly illustrative of the users of tech, then those covering tech also need to be wildly diverse," she said. "We've made great progress on that, but we all have a ton of work to do on it across media."
This interview has been lightly edited for length and clarity.
Following the initial hit of the pandemic, which had marketers holding tightly onto their ad spend, how did Protocol come out of 2020 from a business perspective?
We beat our target for 2020 and the good news on that is that there is not one specific type of partnership product that is out-weighed on the revenue side, which as a meter is really important. A lot of companies came [into the year] with their live events business being such a big portion [of their revenue]. We have a really nice balance within our growth for products. Events was a good piece of that, but not disproportionate.
So your advertising business must not have been hit too hard?
Because tech companies rebounded early in the pandemic, we saw partners coming to us wanting to do a bundle of different things. The trend that we saw that led to the strategy in Q3 and Q4, for tech companies in particular, is the return for them actually thinking about longer-term messaging and initiatives, and that is actually really good for us. We saw this period in 2020 where you couldn't think past a certain point because you didn't want to get messages too far ahead of [the news cycle]. But in the tech industry, we're seeing [campaigns] start to extend.
What type of audience have you been able to build over the past year? Are they who you expected?
What we saw in our first big audience survey is that it's a senior audience that is coming to our events, our site and to our newsletters. They're sticky and they're coming again and again, which to me is as important as sheer size.
And they like us. You know, we're going to punch people in the nose [because] the same people that read us are the people we're covering. They're not always going to like it, but they are with us every day and we see that in open rates and in exponential growth, particularly in the second half of the year.
Your sibling brand Politico has gone to great lengths to monetize their audience through subscriptions, which has become the driving force of more than half its overall revenue. Are you envisioning that this will also be the case for Protocol?
Our intention is to have the same roadmap. The goal was always to spend the first three to five years in investment mode with the idea of product creation. Year one was about establishing the audience and the brand. With Protocol China and some other [vertical] areas, we are beginning to signal to the market the types of products that will have more subscription and revenue diversification over the course of the next two years.
Why start with China in your international expansion efforts? Are you considering other countries or regions to set newsrooms in?
China made sense for us because in some ways, the depth of how tech companies look at China right now [makes us] think we should be providing more original news reporting with in-country sources and have data-driven analysis that helps spot trends of where that tech is going. Will that take us to other places globally? I hope so. There is as much going on in Europe around privacy and the role of antitrust in tech specifically, but covering the largest country in the world is probably good enough for now.
Protocol proper will now have really in-depth coverage of Chinese tech companies, which we know are inextricably linked to Chinese government, so that ethos of Protocol being at the intersection of tech, policy and politics really applies to China as well. We are diversifying that product to have proprietary research in addition to our journalism in Protocol China.
Protocol made its debut at Davos last year during the World Economic Forum, but right after that all publisher-run events had to go digital. Do you think that not having in-person events or convening moments was a hindrance on Protocol's community building ability?
It didn't hurt us at all and our virtual events were wildly successful, in terms of the content, attendees and revenue stream. We had north of 2,500 attendees across our events from April to the end of the year. Our audience is already tech savvy so this idea of getting information virtually was quite comfortable [for them]. Our work plan always had us doing virtual events — it just happened that it was the only way we were going to do it this year.
https://digiday.com/?p=388165
October 2, 2023 • 1 min read
•
•
The publishers who attended DPS were focused on the potential upsides of applying the technology to their operations while guarding against the downsides.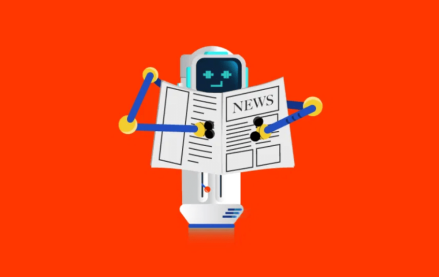 October 2, 2023 • 4 min read
•
•
Now that ChatGPT users can surf the internet for information, some publishers are reconsidering the weight of the issue.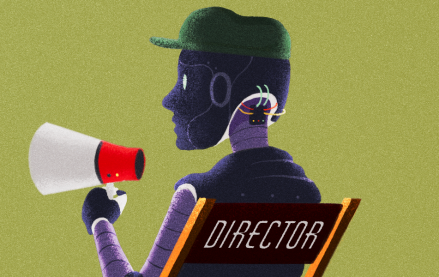 October 2, 2023 • 5 min read
•
•
As Meta makes celebrity-like chatbots, ChatGPT learned to "hear," "see" and "speak" while Spotify is piloting AI-translated podcasts.