'Hug them close and punch them in the nose': How upstart Protocol, eager to get inside crowded tech beat, struggled and cut to survive
July 9, 2020 • 14 min read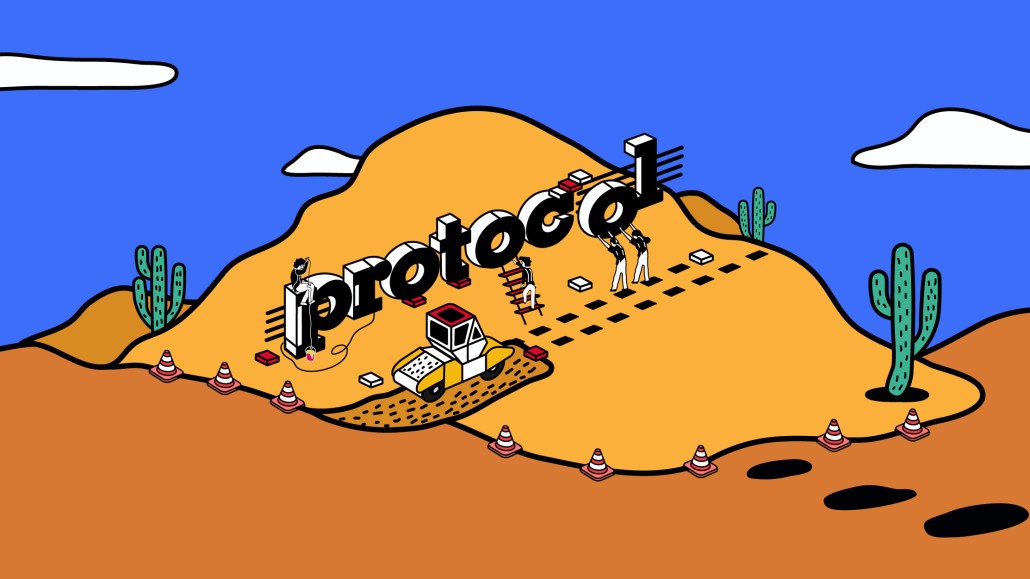 Ivy Liu
In April, reporters and editors at Protocol, the new technology publication launched by the owner of Politico, gathered for a "weekly huddle" video call.

It was a strange time to work (from home) for a news company. Coronavirus had upended the global economy. With advertising budgets contracting, the pandemic had an acute effect on media businesses, which, despite an ironic growth in traffic given the public interest, were heading for furloughs, buyouts and layoffs.

Staffers pressed Protocol executive editor Tim Grieve and president Tammy Wincup on the state of the company. The site was two months old, but facing growing pains. Thanks to above-market salaries and the relative comfort of a wealthy backer, Washington, D.C.-based media mogul Robert Allbritton, Protocol had lured alumni of Wired, The New York Times and the Wall Street Journal. The company had an ambitious goal: To do for tech news coverage what Politico had done for politics coverage over a decade earlier. But the blueprint to achieving that goal was ambiguous. Working in his first job at a tech publication, Grieve disagreed with some of his staff over the direction of the site, favoring an approach geared toward helping the business elite understand the fast-changing tech landscape and less about the kind of aggressively investigative, or in his estimation, "opinionated" tech coverage produced by other newsrooms. On the video conference, staffers were told that, despite advertisers acting slower to make commitments, everything was fine.

Shortly thereafter, however, Protocol laid off 13 employees across the editorial and business sides, reducing the newsroom size by about half. Four of those forced out were people of color, leaving the already non-diverse Protocol almost entirely white.

Employees felt stunned and misled. Ostensibly a business decision, the cuts also consolidated Protocol under Grieve's plan of action. Editorial director Emily Dreyfuss, a former Wired writer and editor with whom he had clashed, was among the layoffs.

"In any publication and particularly a start-up, where the mission and the vision can be a little ethereal until you really start typing words and publishing stories, there are going to be times when people agree and times when people disagree," Grieve said. "I have huge respect for Emily." (Dreyfuss declined to comment). Protocol has emerged from the layoffs with the same strategy, according to Grieve. "The vision was always to cover the people, power and politics of tech to help decision makers in tech, business, and public policy navigate a world in constant change." The cuts were deep, Wincup said, in order to ensure Protocol could weather long-term economic uncertainty. 

Now, the outlet is an even-smaller player in the incredibly crowded tech journalism ecosystem, building an ad-based business in a harsh ad market and competing for scoops with national publishers (The New York Times, the Wall Street Journal, the Washington Post, Bloomberg), other newcomers (Axios, The Information), and established tech-focused outlets (The Verge, Wired, TechCrunch).

This story is based on interviews with more than a dozen current and former Protocol staffers and people familiar with its leadership and development. Collectively, they paint a picture of an ambitious operation full of early struggles, in part due to coronavirus but also of the company's own making. Inside the Allbritton empire, some have been openly wondering just how much runway will be extended to Protocol by the largely easygoing magnate, who likes to land his plane while traveling for business and quickly shut down another young news startup a decade ago.

Power play

In November 2019, Allbritton announced the creation of Protocol, telling Vanity Fair that the forthcoming site will "look at technology as a base of power." Allbritton had desired a media foothold in Silicon Valley for some time. According to two people familiar with the matter, in 2017, Allbritton raised interest in partnership opportunities or a potential financial stake in the tech site The Information, but the talks did not materialize. (The Information co-founder Jessica Lessin declined to comment; Allbritton denied there was ever any discussion or offer for a financial stake).

Protocol, while separate from Politco, was to operate from the same playbook: as the ESPN of technology. In Protocol's telling, the competitors weren't doing it right. They were either too focused on a good-versus-evil storyline that vilified tech companies or they wrote about gadgets. That diagnosis was derided by competitors. This wasn't 2010 anymore. Legacy newspapers had expanded their tech desks years ago to compete with a growing stable of digital upstarts. The result has been powerful tech journalism across the board. Gadget stories still exist, but tech coverage today is defined by sweeping investigations into important topics like misinformation on Facebook or digital privacy. It's one of the most saturated areas in media.

Protocol nevertheless hoped to find its lane covering the inner workings of tech companies for a readership of stakeholders, from underlings to CEOs to policymakers. Faceless entities like Google and Facebook, the theory went, are full of currently-unknown people who have as much power and influence as senators. An outlet that burrowed into the center of that world, naming names, would become the essential read of the tech industry. "That mission of insidery and informed — but also with accountability journalism in the tech space — was attractive," said one former employee. "Robert [Allbritton's] catchphrase was that we're going to 'hug them close and punch them in the nose at the same time.' They're going to read us, but begrudgingly so."

Protocol was ridiculed as unnecessary by competitors, but so too was Politico when it launched in 2007 against outlets like the Washington Post, Roll Call, and The Hill. Today it's a force in the Washington media scene. Allbritton proved doubters wrong, and did so again in 2016 by continuing Politico's upward trajectory even after losing longtime editor-in-chief Jim VandeHei, star Playbook creator Mike Allen and revenue chief Roy Schwartz to begin a rival outfit in Axios. At Axios, VandeHei and crew set their sites beyond Washington to focus on new power centers, particularly the rise of technology.

Eyeing Axios' quick rise, Allbritton wanted to expand into new corridors of power too, as he did in Brussels in 2015 through Politico Europe. Unlike that project, Protocol was founded as its own separate entity, with plans to follow the Politico business model that couples free consumer-facing news coverage with subject area specific paid products. (Disclosure: I have written for Politico Magazine).

To lead Protocol, Allbritton turned to Politico veteran Grieve, who launched and ran the Politico Pro paid service. People who worked with Grieve at the time said he embodied the kind of macho attitude that characterized the early days of Politico. He had a reputation euphemistically described by the media press at the time as "hard-charging" or "combustible."

In 2013, he left Politico to become the editor-in-chief of the more sedate National Journal before joining McClatchy in 2016. Some who worked with Grieve after his Politico years believe he eased up, though others have found him still difficult to work with. "Your past is your past, and you can't just erase that. I know that stuff will follow me around. All I can do is try to lead and manage people in ways that are effective," he said.

Any tech publication from Allbritton was bound to create some degree of internal conflict. Politico has a tech reporting team and Morning Tech newsletter. Tech advertisers already partner with Politico, though for government affairs-related work. Protocol would need to expand into an uncharted B2B tech marketing space, and some internally wondered the strategic rationale of starting from scratch when you already own a big newsroom with a tech section. A source familiar with Protocol's development said that even during pre-launch, in January and February, it was clear that ad revenue would not meet Protocol's initial targets. (Protocol declined to comment)

To help smooth over concerns with Politico reporters, Grieve was advised by Matthew Kaminski, the founding editor of Politico Europe who had returned to headquarters (and was later named editor-in-chief). Kaminski helped Grieve and Allbritton strategize and make early hires. "There was a real desire to leverage Politico's brand and strength," said one former Protocol staffer. Jake Sherman and Anna Palmer, the authors of Politico Playbook, presented to Protocol about newsletter best practices, for instance. As the outlet took shape, Kaminski stepped to the side, and Protocol now shares little crossover with Politico other than the same owner.

Bad timing

As launch approached, Protocol staffers started to doubt whether they could mirror the playbook of Politico, which created daily characters out of people who were inherently public: White House officials, members of Congress, lobbyists and legislative aides. No scoop was too small for Politico, especially during its first few years, and Washington sources with clear agendas happily whispered in reporters' ears. Washington political reporting is far from easy, but there are two distinct teams to play off of each other. You can interview senators in the hallway. Tech companies, on the other hand, have little incentive to open up. Stories can be plodding and access tough to negotiate, particularly if you conduct hard-hitting reporting. Silicon Valley remains a power center, but "tech" has also become a much broader concept. "It's harder to say, here is the story of the day in tech that is going to be universally interesting to everyone working in tech, because it's such a big, sprawling, fast-moving thing," Grieve said.

Former staffers said that Grieve's lack of tech journalism experience at times set him at odds with his own staff. Objectives other than access became elusive, and it was tough for employees to discern what defined a Protocol story. Plans for an investigative reporting team, for instance, were shelved after the hires had been made. When the layoffs hit, the two would-be investigative reporters were cut, and their editor later left to return to a promotion at his prior employer. "[Tim] brought in this team that did have a background in tech journalism. Looking back on it, he then proceeded not to listen to those people that he brought in," said one former staffer.

"I do not come from a tech background, and I've made no secret of that whatsoever," Grieve said. "My experience is starting, rehabilitating, and leading publications and the teams that make them."

When Protocol launched in February, it entered a more auspicious, pre-coronavirus media market. The outlet had staffed up quickly, with some 35 people working in multiple cities, from London to D.C. to San Francisco. Then the world changed. "It was a hell of a way to start your new publication, but that's the world into which we were born," Grieve said.

Grieve highlighted some of the work he is most proud of in Protocol's short history: a prescient story in late February about coronavirus taking a toll on Kickstarter campaigns; a scoop about the president of the Electronic Privacy Information Center failing to quarantine after taking a coronavirus test which came back positive (he later resigned); another scoop about Google's coronavirus-related ad policies favoring Trump over the Democrats, which resulted in the company making changes.

Protocol is too young to generate comScore traffic figures, but Grieve said that it has reached more than 3.5 million readers in less than five months. Protocol has four newsletters: one focusing on cloud and enterprise software, one on the finance and economics of tech, one on venture capital and startups and its flagship, "Source Code," a round-up of the biggest tech stories authored by former Wired writer David Pierce. According to two people familiar with the matter, Protocol purchased a distribution list of emails to automatically sign readers up for Source Code, receiving pushback from newsroom members who questioned the ethics. (Grieve and Wincup did not return a request for comment about the newsletter distribution list).

Blindsided

Protocol is far from the only media company to suffer coronavirus-related layoffs, but the employees suffering the brunt of the cuts were still shocked. The site had only been up and running for 11 weeks, and they had been told during the hiring process that Protocol had a years-long timeline to figure things out. "Some people quit stable jobs based on this promise only to find themselves unexpectedly unemployed during a pandemic," said a former staffer.

Wincup, Protocol's president who formerly worked for private equity firm TPG's Rise Fund, said the layoffs were gut-wrenching but necessary. "Having this not be my first rodeo, the estimation was that the economic impact was going to be pretty long lasting," she said. "I wanted to be really confident to take as much cost out so this would be the first and last round."

(As part of Allbritton's larger company, Protocol did not qualify for a Paycheck Protection Program loan used by many media companies to stave off job cuts.)

"As many media companies did, we did investigate PPP funds," said Wincup in a statement to Digiday. "Unfortunately, Protocol did not qualify based on numerous factors including our governance structure which included our employee count with Politico. We found out this information after our April 8th Town Hall. Clearly, this greatly influenced our future decision-making."
In an email, Allbritton said that Protocol's current performance means it is sustainable indefinitely. "We adapted quickly to ensure that Protocol could survive this storm and come out the other end healthy and ready to expand into what we believe has become the most important sector of the global economy," he said. As the ad market slowly recovers, Wincup highlighted advertisers like Workday and products such as Braintrust, an sponsorable editorial project asking one big question to a handful of tech minds. "We are starting to see positive momentum and so we are looking to add a few new hires to Protocol— which reflects my optimism for the publication," Allbritton said. Indeed, just months after the layoffs, Protocol has five open job listings (none of those laid off were offered the new roles).

Grieve said that two other departures in June meant the company is "in the position to do some targeted hiring," and he pledged that the additions will help change the makeup of the company. Protocol has employed an almost entirely white newsroom from its inception, and even more so since the layoffs. "Like tech and the media generally, we know that our staff is not as diverse as it should be," he said. "It's an area where I am confident we will see progress in the coming weeks and months."

As Protocol tries to find its way, some inside the Allbritton universe have drawn comparisons to TBD, the ill-fated local news project he started in 2010. The rollout of TBD was similarly splashy, and Allbritton promised a three-plus year runway to profitability. Just a few months in, dozens of staffers were laid off and the project was shuttered.

"That was really traumatic for a lot of people," said Erik Wemple, the former editor of TBD and now a media critic at the Washington Post. "As awful as it was, there has not been a lot of developments on the local news front since 2010 and 2011 that would indicate that the decision to pull the plug was a disastrous financial decision. The disaster was to jump in the way they did to begin with, which of course I didn't stop them from doing."

Allbritton said TBD was a different product from a different era. "It was a bold experiment in radically expanding a local TV station's web presence by using a hybrid of full time web reporters and community sourced news. Unfortunately, it was far too advanced for its market and never gained significant traction in either revenue or audience," he said. While TBD was meant for a broad audience, Protocol is trying to emulate Politico's formula of news for professionals, Allbritton said.

Grieve, for his part, believes that Protocol is well positioned for the future, thanks in part to its chosen coverage area. "Coronavirus has rocked so many parts of the economy," he said. "I think the overall consensus is that tech is going to emerge from it just fine."

https://digiday.com/?p=372152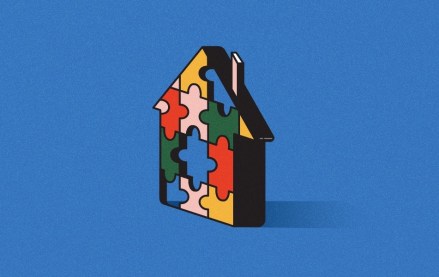 September 22, 2023 • 4 min read
Apartment Therapy's president Riva Syrop took the stage at the Digiday Publishing Summit to discuss the convergence of commerce and sponsorship revenue within its Small/Cool event.
September 22, 2023 • 4 min read
Media execs took stage at the Digiday Publishing Summit to discuss the growing importance of ROI in ad campaigns this year.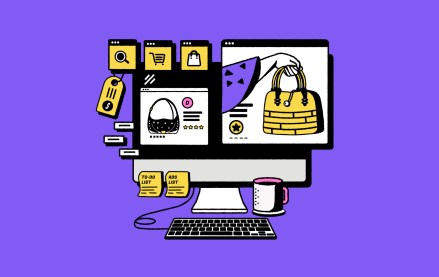 September 22, 2023 • 4 min read
CEO Satya Nadella said AI assistants will be as ubiquitous as PCs and will help users navigate across apps, operating systems and devices.