Time Inc's new beauty site is an e-commerce and data play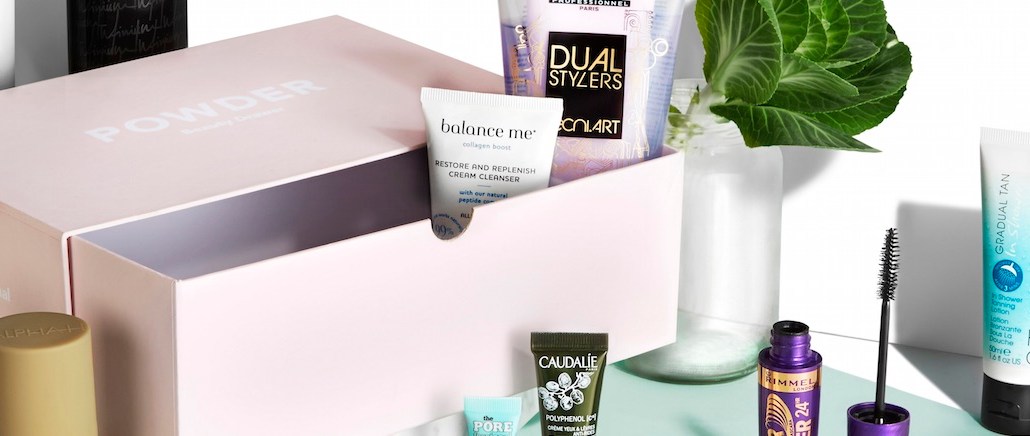 Time Inc. has plenty of beauty-related publications, and they're now joining forces for a new beauty product recommendation site.
Powder, which launched to the public on Tuesday, serves up recommendations for beauty products and articles based on reader-provided needs. Users are required to register in order to access the site. In a bid for personalization, users and are met with a number of beauty categories, each one requires them to answer a few questions: What's your skin type (oily, dry, combination)? How do you want the products to perform (age prevention, scar reduction, increase firmness)? What's your price range?
The site then offers up products and content, some of which may be sponsored. It draws on the wisdom of Time's beauty editors from titles like Marie Claire, InStyle and Women&Home, and has a dedicated team of three, led by publisher Bethany Bolt, plus contributions from writers from the rest of the Time Inc. family. When users click through to the product pages, they are linked to the retailer's page. At launch, only L'Oréal has been named as one of the first brand partners.
But the e-commerce side of Powder is just one outward-facing facet of the site, said Rich Sutcliffe, digital director at Time. From a strategic point of view, this is a data play. All registrants consent to receiving email from Time and can opt in to get offers from advertisers.
The site spits out product recommendations after collecting data, as well as advertiser products listed as "sponsored."
"Across Time Inc., we don't have that many products where you need to log in," he told Digiday. "Ad tech is clever and you can build up a picture, but this lets us build a relationship and understand our users, and takes us a long way toward solving the problems of monetizing mobile." Sitting within the same tech stack as the rest of Time Inc., the rich data from Powder can build up the profiles of users, who can can then be re-targeted through display on Marie Claire sites, for instance.
A year into testing, though, Powder has had a few growing pains. At Powder's announcement, publisher Bethany Bolt comments that it took a lean "start-up style" approach to build Powder – beginning small, vigorously testing and continually enhancing. "That's hard for a $3 billion global company," said Sutcliffe. Work was done in small teams, and a strong business case had to be made to get buy-in from CEO Marcus Rich.
Another hiccup: Sponsored products can't be ad-served through DoubleClick yet because the slots are native to the platform; it's a cumbersome, manual process, points out Sutcliffe. "We have to look at the entire range of products and make sure there's enough in the database to serve a recommendation for that person."
What they learned from the testing period was to hold back on using the full power of the algorithm in order to not appear too creepy. There's a point when the user will have filled in a certain number of questions where Powder can recommend the right night cream. For now, though, it may repeat questions to make sure the user stays engaged — and less creeped out. "Ultimately, they want the recommendation to be pushed to them, but they need to be more at ease with the product," he said, which will blend out in the next year.
At launch, Powder is only available in the U.K. Sutcliffe is tight-lipped about how much revenue it's hoping Powder will bring in to Time Inc., though through its testing period, it has amassed enough users for brands to be interested. It opens out revenue streams through sponsored products, native content and — starting next week — video, affiliate e-commerce and eventually events. It's also entering the crowded beauty box market with its personalized offering via a third-party provider, Latest in Beauty, that is handling all the logistics.
"We won't be too beholden to any one revenue stream," said Sutcliffe. "We want to achieve a balance. We reach many millions of women across Time Inc. There's no reason why we can't reach a substantial number of them through Powder."
Images courtesy of Time Inc.
https://digiday.com/?p=159353