BuzzFeed now has 19 people writing commerce content
November 15, 2017 • 3 min read
BuzzFeed's commitment to commerce revenue continues to grow, and as a result, it's begun pursuing commerce revenue more like a regular publisher might: through search.
After more than two years of experiments focused on identity-focused listicles like "39 Fucking Awesome Gifts For Anyone Who Loves to Swear" or "27 Gifts Only Math and Science Nerds Will Appreciate," BuzzFeed now has 19 people cranking out commerce posts full time.
Identity-focused posts are still a staple, but that team, which is part of BuzzFeed's editorial operation, has recently begun focusing more on search-centric content, designed to respond to queries people make not only on BuzzFeed's own properties but across platforms like Google and Amazon and using sales data gathered by Skimlinks.
That focus on search and SEO will play a role during the holiday season, as BuzzFeed tries to build a reputation not just as a publisher that gets you but one that you'd trust to sell you something, too.
"Our biggest change this year is we're focused more on search," said Jessica Probus, the director of BuzzFeed Market. "We're trying to reach people who know exactly what they want and just need to find the right thing."
BuzzFeed's team of commerce writers, which is far larger than the commerce content teams at digital-native peers like Gizmodo or Business Insider, sits inside its editorial department. The content that these writers produce all gathers in a section of BuzzFeed's website, BuzzFeed Shopping, but in typical BuzzFeed fashion, it is distributed to lots of different places, including BuzzFeed verticals like Tasty and Nifty, as well as a commerce-focused Facebook page, BuzzFeed Buy Me That, which has over 530,000 fans.
The editorial calendar, which Probus sets with the help of a few colleagues, runs about a month in advance, but it can be changed at the last minute for posts can be whipped up quickly to respond to changing trends, or to respond to the availability of products.
BuzzFeed's first move into commerce-focused content came in 2015, focusing on identity-based gift guides – basically listicles filled with products and affiliate links. But as it's gotten bigger, the commerce team has devoted more resources to posts that capitalize on fast-moving search and retail trends.
Without a bed of evergreen posts to rest on, BuzzFeed used information about how other identity-focused content performed — and information about which retailers delivered the best sales conversions — to shape its early commerce-focused content.
And as the shopping team grew, along with its archive of identity-focused content — Probus said the shopping team has created "several hundred" gift guides, though she declined to share a specific number — it turned its attention toward content that would address its audience's search queries.
That emphasis on search also helped inform a gift-guide landing page that it launched for the 2017 holiday season, which sorts its archive into 18 different categories, based on things like price ("Under $25") and intended gift recipient ("BFFs").
The shift toward a search-focused strategy, which underpins many other commerce-curious publishers' efforts, is natural for any publisher that's serious about earning revenue through affiliate commissions.
"It makes no sense to decide you should have one or the other," said Ava Seave, a principal at the consultancy Quantum Media and an adjunct professor at Columbia Business School, of the choice between search and social referral traffic. "If you have enough stuff you're selling, it makes sense to have both of those tools."
Adding search-centric posts also delivers another stream of signals about what its readers want to buy, which Probus' colleagues in BuzzFeed Product Labs can use to shape their product development pipeline. The past two products that Product Labs has brought to market, including the Tasty One Top cooking appliance and Social Sabotage, a card game it released last month. "We're trying to create a feedback loop," Probus said.
https://digiday.com/?p=263586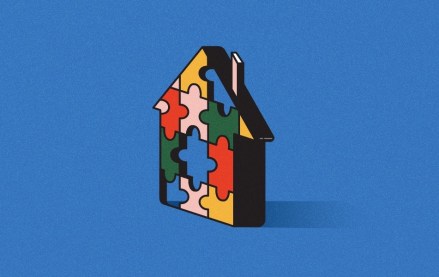 September 22, 2023 • 4 min read
Apartment Therapy's president Riva Syrop took the stage at the Digiday Publishing Summit to discuss the convergence of commerce and sponsorship revenue within its Small/Cool event.
September 22, 2023 • 4 min read
Media execs took stage at the Digiday Publishing Summit to discuss the growing importance of ROI in ad campaigns this year.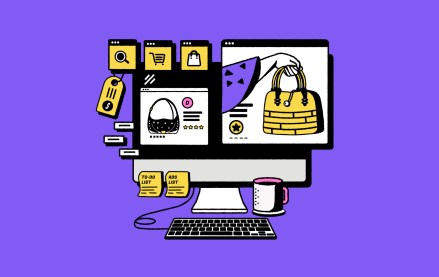 September 22, 2023 • 4 min read
CEO Satya Nadella said AI assistants will be as ubiquitous as PCs and will help users navigate across apps, operating systems and devices.