'People still buy food content': What food media is doing right in finding sustainable models
November 14, 2019 • 10 min read
•
•
Ivy Liu
Food media is having a moment.
This year, The New York Times' Cooking subscription business passed 250,000 subscribers in less than two years. Bon Appétit's YouTube channel has 4.7 million subscribers. By next year, the majority of Time Out Group's revenues will be driven by its global food hall business. Food52 derives 75% of its revenue from sources other than advertising — and sold a majority stake to The Chernin Group for $83 million.
While food has universal and enduring appeal, there are lessons in these examples for most media seeking more sustainable models.
Invest in talent
Bon Appétit's influencer treatment of its editors was a deliberate decision editor-in-chief Adam Rapoport made when he joined in 2011, but he didn't anticipate exactly how it would translate across platforms like Instagram and podcasts. "Everything had to be from the minds and bellies of the Bon Appétit editors. I wanted the users and listeners to feel as if they were traveling with us and cooking with us and hanging out with us."
When Condé Nast moved into the new World Trade Center in 2015, Rapoport noticed his staff hanging out in the test kitchen and thought it'd be a good idea to bring in cameras to film editors simply being themselves. "How do we make [editors] feel like themselves and not try to be a morning show host or be a TV cooking show host?"
The November issue, which features eight different covers for each Test Kitchen editor, coincided with Bon Appétit's YouTube series, "Making Perfect," with each of the nearly hour-long episodes featuring recipes found in the print issue.
Condé Nast's head of marketing, Bree McKenney, said promotion of the Thanksgiving issue gave Bon Appétit a 616% increase in print subscribers across native digital channels compared to the same time last year. "The video success is tying back to our legacy product in print."
But as successful as this talent-based strategy has been for Bon Appétit, it isn't necessarily something that Eater or other publishers want to replicate fully.
"I don't want [our editors] to be known as influencers in the way that we think about influencers today," Amanda Kludt, Eater's editor-in-chief said. "There's no talent contract or interacting with our sponsors. Once you cross that line, it can be hard to get that integrity back when you report on brands and restaurants every day."
The New York Times food editor Sam Sifton said that while many of his section's contributors, like Melissa Clark, are brands in their own right, they aren't seen or treated as influencers. Sifton has been successful in luring food contributors with large social followings, like Alison Roman (who used to work at Bon Appétit and BuzzFeed) and Serious Eats' J. Kenji Lopez-Alt.
"An argument could be made we're pretty big influencers, but it's not a label we cherish or look for, and it's certainly not a goal," Sifton said. "All of us share one thing in common: Our last name is The New York Times. It's the height of that platform that allows all of us to succeed with different voices."
Embrace as many video platforms as possible
Both Bon Appétit and now, Eater, have OTT streaming channels, too. Bon Appétit launched its channel on Roku, Amazon Fire TV, Apple TV and Android TV in February, and it debuted at No. 1 on Apple's "Apps We Love" list. McKenney said average watch time on Bon Appétit's streaming channel is more than an hour per person.
Eater debuted its Roku channel on Monday and eventually plans to add Apple TV and Amazon Fire TV channels. It also has a PBS broadcast series, "No Passport Required," and is launching its first Hulu series, "Eater's Guide to the World," next year. Vox Media Studios also cut a multi-year deal with chef David Chang's Majordomo Media and Chrissy Teigen's Suit & Thai Productions to develop and produce food-related media content for Hulu.
Go for the subscription model
Recipes are particularly challenging for media brands to claim as their own. In the U.S., the core part of a recipe isn't protected by copyright law but some, like The Times, have found ways to monetize them.
Sifton said that the idea behind the Cooking app and subscription, which debuted in 2017, was to revive the more than 17,000 "dead article assets that lived in our morgue."
A subscription to The Times' collection of recipes isn't included in the paper's basic digital subscription; access costs an additional $5 a month, or $40 a year. In the third quarter, The Times had a total of 856,000 subscriptions for both its Cooking and Crossword products and they alone brought in some $24.6 million in revenue for the first nine months of 2019, representing 7.8% of total revenues from all digital subscription products.
"The truth about recipes is there are probably only 10 or 11 recipes in the whole world, anywhere," said Sifton. "You can get that roast chicken recipe by going to a search engine. Go ahead. I'm prouder of our roast chicken because I know the reporting that went into creating that recipe."
"Most recipe sites are all ad-driven," said Amanda Rottier, The Times' head of new products and ventures. "And Google is their best friend. They rely on SEO to generate page views." But The Times felt confident enough to develop a subscription-based app. "There is a precedent in the market with America's Test Kitchen. People also buy cookbooks. People still buy food content," Rottier said.
The Times doesn't have any plans yet to combine its recipe content with its restaurant reviews, but Sifton said "that would be a logical next step."
As for Bon Appétit, whose recipe content is currently free, Rapoport said putting up a paywall "is something we definitely have our eyes on and want to figure out."
Play host
Bringing community to life at events is yet another way to engage and build audiences, as well as generate revenue.
The Infatuation, the restaurant reviews publisher also in the midst of relaunching Zagat, hosted 65 events last year, including the popular EEEEEATSCON in New York and Los Angeles which together drew a total of 17,000 attendees.
The Times, Eater and Bon Appétit all hosted events this year in New York City that all three plan to repeat next year.
The Times' Food Festival was spread out over the course of two days this October, and drew 54,000 attendees.
Eater drew a few mixed reviews for its sold-out Eater Young Guns Summit, a celebration of up-and-coming chefs held in July — there was a shortage of food for lunch at one point. Nevertheless, Vox Media publisher and cofounder Melissa Bell said the summit proved that this was a franchise worth repeating and could generate revenues, even with the relatively low ticket price of $60, which was purposely meant to attract younger audiences. "More than 800 people gathered in Brooklyn for a day," Bell said. Grey Goose Vodka was a major sponsor.
In October, Bon Appétit evolved its annual BA Hot 10 Restaurants party into Best Weekend Ever, which included 14 different events, most of which were hosted by its Test Kitchen editors. "We had 3,000 people across all four days," said McKenney. "Every single event sold out. Our ticket prices ranged from $1,500 for an all-access pass to general admission to the party, which was $200 a ticket."
Mix content and commerce
The Times is constructing a new studio kitchen near its Hell's Kitchen headquarters, scheduled to open next year. The last time the paper had a space like this, Sifton said, was in the 1970s, and it was much smaller.
"It's not just a place to develop and test recipes, but also serves to amount to a stage set or studio environment in which we can tell more stories about food and cooking in front of a video camera," Sifton said.
Eater, which isn't necessarily known for developing recipes, also has its own New York-based test kitchen — formerly owned by David Chang's Lucky Peach — in which it films a variety of different videos, including a Kitchen Gadget Test Show. The space also doubles as a venue for hosting ticketed wine clubs and book clubs that pay for themselves, but could eventually become sources of additional revenue.
Time Out is going all-in on food halls. The first Time Out Market opened in Lisbon in 2014 and last year it drew 3.9 million visitors, making it one of the city's most popular attractions.
"It's not just a brand extension — it's a new and important revenue generator for the company at the same time," said Julio Bruno, Time Out Group CEO. "It's a 360-degree view of the Time Out media brand where you have chefs you talk about and they're also part of your offering. It allows us to have a business that much more integrated."
Since opening Lisbon, Time Out has added markets in Miami, New York and Boston, with other markets scheduled to open in Chicago and Montreal by the end of this year.
For the first half of 2019, the markets generated approximately $8.5 million in net revenue (£6.6 million), up 72% from the same period last year. Total transaction value in the first half of 2019, Bruno said, was £21.8 million or $27.9 million. By next year, analysts predict 60% of Time Out Group's revenues will come from its food hall business.
Bon Appétit doesn't have plans to open a food hall or restaurant anytime soon, but it did launch a delivery-only restaurant concept, or ghost kitchen, in partnership with Chicago-based restaurant group Lettuce Entertain You Enterprises and Grubhub in September.
Kludt said she has no plans to get into the restaurant business anytime soon, but Eater might consider curating dining options at a stadium, as long as Eater doesn't have to double as a landlord.
"I think for us the conflict of interest is too real because we cover so many of these operations," she said. "Opening our own restaurant would be a very big distraction for us, and restaurants are an even harder business to run than a media company."
Food52's e-commerce business accounts for 75% of its revenues and The Times, Bon Appétit and Eater are all looking at ways to get deeper into e-commerce.
Sifton said The Times is looking for ways to collaborate more with its peers at The Wirecutter, while Bon Appétit plans to do quarterly merchandise drops.
Kludt said now that New York Magazine's The Strategist is a part of Vox Media, she hopes "they can teach us about doing e-commerce really well, and do it in a way that's enjoyable and doesn't feel cheap."
Vox's Bell added that there are no plans to fold New York Magazine's Grub Street brand into Eater, either: "We have no plans to change that."
Eater is, however, planning to expand its extensions into travel. Earlier this year, it partnered with tour operator Black Tomato to bring its food-focused travel guides to life in the form of pre-packaged trips.
With all of their respective ventures, it's clear these publishers are doing exactly what you'd do with any recipe: tinkering as much as possible.
"We take calculated risks and we're building on the work that's come before, and we're putting our audience first and being strategic and calculated over time about what experiments to try," Bell said.
And, as Rapoport noted, there's no better time than now when interest in food is so high: "Strike while the iron is hot."
Editor's Note: The lowest ticket price for Bon Appétit's Best Weekend Ever was $200, not $20 as stated previously.
https://digiday.com/?p=352644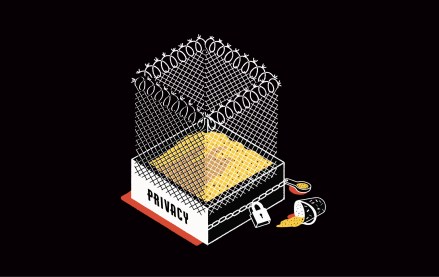 December 4, 2023 • 4 min read
FLEDGE stands for 'First Locally-Executed Decision over Groups Experiment' and makes ad auction decisions in the browser, rather than at ad server level.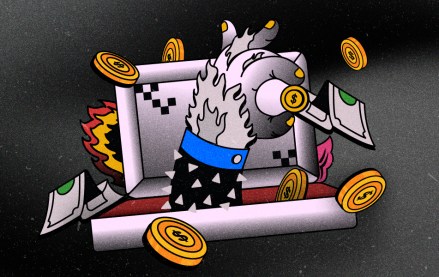 December 4, 2023 • 7 min read
A look at the genesis of ad tech, from the first online display ad in 1994 to the dotcom crash.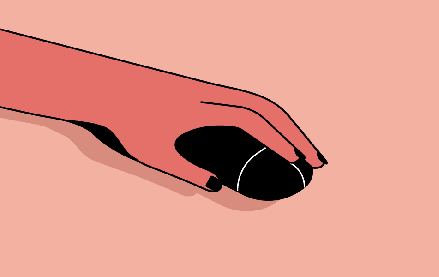 December 1, 2023 • 3 min read
People claim that the role of chief diversity officer is vanishing. However, AI is booming, and the CDO can help ensure responsible AI.