Patagonia: Boycotting Facebook ads will lead to an 'even more thoughtful approach' to its ad buying
July 1, 2020 • 5 min read
•
•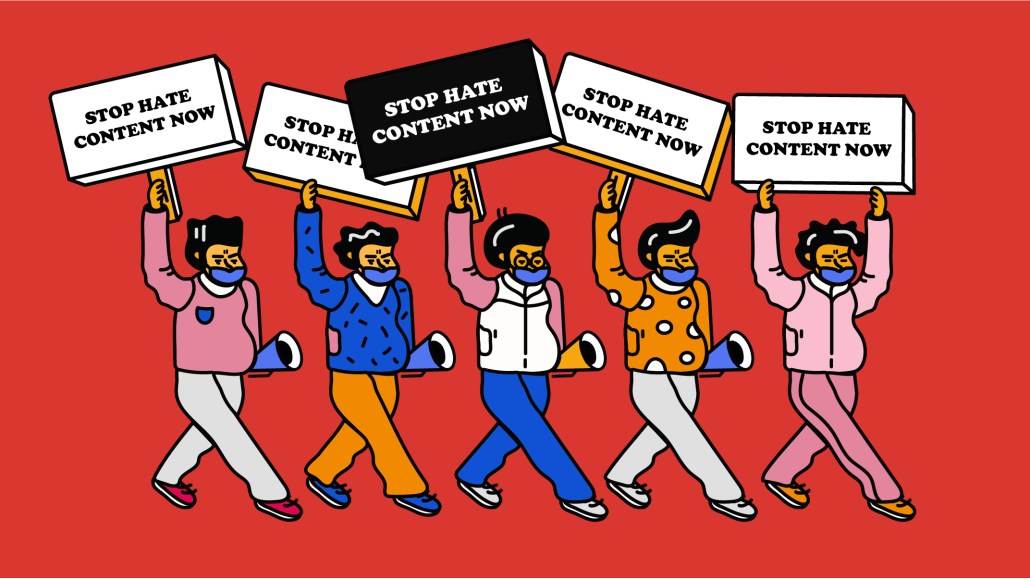 Ivy Liu
Patagonia is preparing for life without Facebook. Despite the advertiser's reliance on the social network for reach, it will not return unless specific changes to the platform are made, said one of its top marketing execs.
"It's no secret that social media platforms have been profiting from the dissemination of hate speech for too long," said Alex Weller, Patagonia's marketing director for Europe. "Facebook continues to be the most resistant of all the social media platforms to addressing this critical issue and so that's why we decided to take action against it specifically."
Patagonia was one of the first global companies to join the Stop Hate for Profit campaign to defund Facebook in all its markets a week ago. Since then others like Adidas, Verizon and Coca-Cola have made similar moves, though not always as part of the campaign and not always completely off Facebook. For example, The North Face has paused campaigns in the U.S., but continues to run them elsewhere, in markets like Canada, Germany and New Zealand.
While each of these advertisers is united in the rationale behind their stance against Facebook, the clarity of their demands vary. For Patagonia, the social network must take clear steps over the next month to show it can no longer profit from hate speech otherwise it will take its dollars elsewhere. Last year, the advertiser spent $6.2 million on paid ads on Facebook, per research firm Pathmatics.
Digiday caught up with Weller to hear more about Patagonia's demands of Facebook, and ask where the brand's Facebook's media dollars go if it won't comply, and more.
This conversation has been edited and condensed for clarity.
Why has Patagonia decided now is the time to defund Facebook?
It's a stance that's been building over time but we've reached a threshold for tolerance of the dissemination of hate speech on the platform, as well as the resistance to address a fundamentally flawed business model. There have been a lot of catalysts for driving change on Facebook over the last few months and certainly the last month. And yet those catalysts for change haven't amounted to much. We can't continue to actively support and feel good about investing our resources into that business.
What does the Patagonia want Facebook to change before the end of July?
We want to see Facebook make policy changes to ensure that its business model can no longer profit from hate, racism, anti-Semitism, climate denialism and the undermining of civil and human rights. We also want to see them commit to accuracy on political and voting matters globally. Finally, we want to see a commitment to regular, independent third-party audits that ensure total transparency on these matters now and in the future.
Will you remain off Facebook if those demands aren't met?
We're committed to stopping hate for profit on Facebook and will stay the course. We're prepared to stand by that commitment for as long as it takes.
What happens to the money that was due to go to Facebook?
We've always thought carefully about the company we keep when it comes to working with media owners and digital platforms. When we work with those businesses the biggest factor for us is how we're able to use them to reach and mobilize communities around environmental issues, which not only underpins our mission but also makes our current decision to step away from Facebook a challenging one. We've always thought carefully about the companies we buy media from, but this is an opportunity for us to take even more thoughtful approach about how we invest our resources to reach communities and engage with real people on the issues that matter most to us a company. It is definitely an opportunity for us to think harder about the company we want to keep. Doing so gives us an opportunity to innovate and test new ways of working with media.
Does that include looking at how you buy programmatic ads?
Everything is on the table during these incredibly dynamic times. As long as we're clear that the work we do and the companies we work with are in service to our mission in delivering environmental action and allow our customer communities to mobilize around those issues and take action, then we'll consider our partnerships. This moment in time presents a myriad of opportunities for us to continue to challenge ourselves as a business.
Is this a safe time to be without one of your biggest media channels?
There have been a lot of convergent factors that have taken us, and many other businesses, to the point of being off Facebook. One of those factors is not to do with the fact that this is an easy time to pull media spend. July, as a lot of critics have pointed out, is a soft month for advertising, but that's not why we decided to act now.
What impact is the boycott having on Patagonia's business?
The company has decided not to buy paid ads on Facebook and Instagram in all our markets. There will, however, be a limited number of organic posts about our environmental campaigning we post on those platforms. Facebook and Instagram are not only one of our main advertising platforms in terms of budget but also in terms of how we talk to our customer communities around environmental action, which both underpins our decision but also make it a challenging one. Being off those platforms has an impact on the business, but it's one of many things we're navigating, not least a global health pandemic. We're not going to get too distracted on the financial impact of our decision on Facebook. The financials weren't a box that we checked when made it. We did it because it was the right thing to do.
Can you point to any specific examples the boycott has had on the business?
We use Facebook to financially support the online campaigns of environmental grassroots non-profit organizations across Europe. Those organizations are somewhat dependent on our support in the space and we're not going to be able to do that for a period of time. We're working with those organizations to find alternative ways to support them while we're off Facebook.

https://digiday.com/?p=371489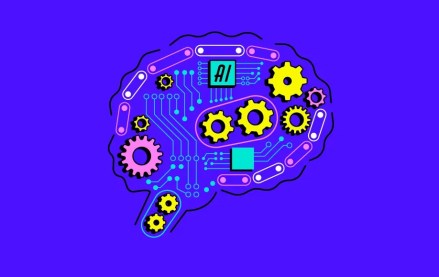 December 11, 2023 • 5 min read
As Google and Meta roll out new features, startups like Runway are finding new ways to compete for enterprise clients.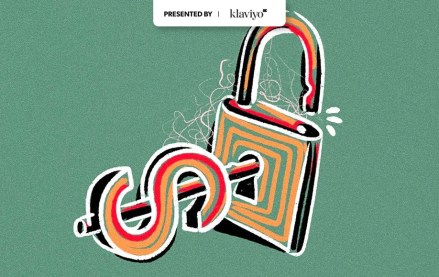 December 8, 2023 • 5 min read
Future plc's CFO Penny Ladkin-Brand announced on Thursday that she is stepping down, as the U.K.- based media company reported declining revenues and a new two-year investment plan to get back to growth.
December 7, 2023 • 13 min read
In this week's Media Briefing, publishing executives share how the task forces they created earlier this year to oversee generative AI guidelines and initiatives have expanded to include more people across their organizations.