Paid virtual events are the new golden ticket for publishers
October 23, 2020 • 5 min read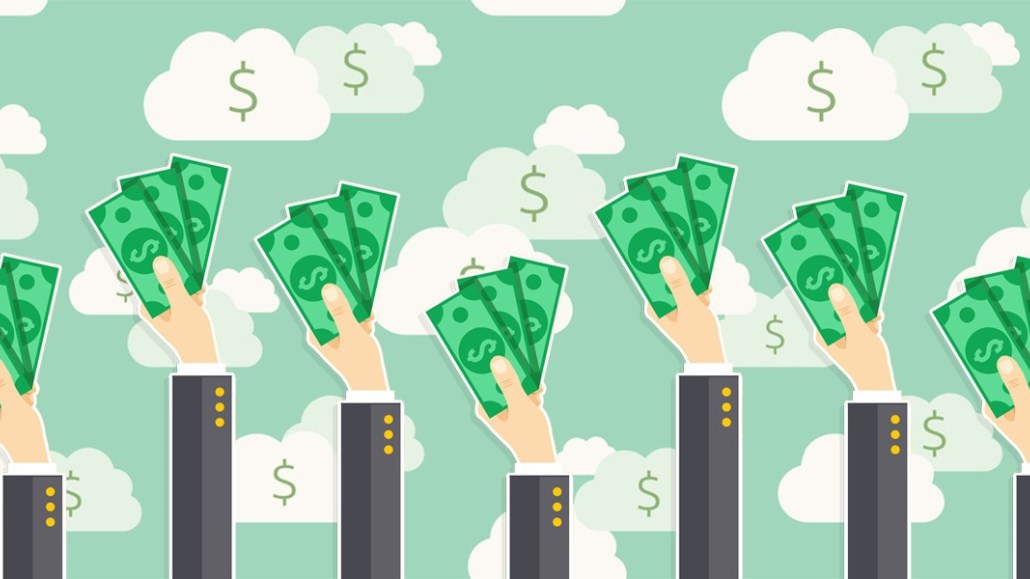 Photo Credit: Ivy Liu
One of the only redeeming qualities of virtual events in an otherwise bruised and abused industry that relies on its events business is the immense amount of scale that they can offer— for both publishers and their advertising clients.
But beyond opening doors into new untapped markets, some consumer-facing and business-to-business publishers are monetizing those new attendees directly through ticket sales. This action on its own offers some revenue, though often at a fraction of what is typically charged for in-person events. However, there other commercial plays in the offing.
"There are other added benefits for publishers to have ticketing on their events, beyond the revenue," said Ben Hindman, CEO of virtual events platform Splash.
For example, a paying audience guarantees a higher turn out rate. Approximately 90% of people who buy a ticket to an event will attend it, while only about 25% of people who register for a free event will actually tune in, said Hindman. And that engagement becomes appealing to some advertisers who want guaranteed high quality lead generation in a challenging economy climate.
Eric Gillin, Condé Nast's chief business officer of the publisher's culture division said that early in the pivot to virtual events, advertisers had a propensity to want them to be free in order to get as many eyeballs on their brands as possible. "But what we've found is that when you charge money, you get much deeper engagement," he said.
For example, this year's New Yorker Festival beat its 2019 ticket sales by about 30%, said Gillin, which would bring its total tickets sold to close to 23,000. But beyond that, the level of engagement that occurred through rewatching sessions and post-event ticket sales to watch the recordings was exponentially more than the number tickets sold, he said. During the live sessions, the average number of minutes watched for each panel was over 35 minutes.
"People were not tuning in, sampling and bouncing," he said. And more time on the screen means more chances to engage with a sponsor.
Both Skift's chief product officer Jason Clampet and MIT Technology Review's CEO and publisher Elizabeth Bramson-Boudreau said that their attendance and engagement on virtual events that had a paid component was significantly higher than free events.
One of Skift's Global Forums that took place this September was priced at $195 and 95% of the more than 1,200 ticket buyers attended some aspect of the live event. The remaining 5% later accessed the event recording, Clampet said.
Earlier this summer, before adding the ticketing component to its virtual events, Clampet said that the attendance rate of a summit that garnered 5,000 registrations was 50% and of that.
MIT Tech Review's virtual EmTech Conference nearly doubled its ticket sales from last year to this year, increasing from about 400 to 800 paid attendees, according to Bramson-Boudreau.
"When you charge for any event, you are going to get a lot less drop off and many more people will show up. They have voted with their time and their dollars. They told their bosses that they will take time to attend and used their [time and expense] as well," said Bramson-Boudreau.
Of course, ticket prices for virtual events are not even close to in-person event equivalents.
Skift's online Global Forum this past September was priced at $195 — about a 95% decrease over the $2,500 to $3,500 price point for its in-person forum. And MIT Technology Review's three-day-long virtual EmTech conference happening this month was priced at one-third of an in-person ticket, with its cheapest option running $650 versus the original price of $2,000.
The New Yorker found that it was still able to charge its consumer audience $19 per session or $49 for an all-access pass to its virtual flagship festival, which, last year, was priced between $49 and $79 for a single in-person session or the premiere pass for $899.
Conversely, business-to-business publisher Questex — which has an entire portfolio of conferences and events across several B2B sectors including pharma and hospitality — has been able to keep virtual ticket rates close to on par with in-person rates. Rhiannon James, president of life science, healthcare and technology at Questex, said that her team is able to charge virtual attendees about 75% of the in-person ticket cost for some of its niche market events.
James said she also sees that people who pay have a higher propensity of tuning in and that even if they are not watching live, they consistently go to the event hubs and partner content sites to access white papers, presentations and other materials that are included in their purchase.
"By charging, you provide really high quality leads to sponsors," said James. And while it may be a couple hundred top-tier leads, those leads are exponentially more likely to make a purchase from a sponsor than 2,000 regular leads that trickle in and out during an event, or don't tune in at all.
This indication of an engaged and high quality audience that comes from being a paying customer can also level up advertising deals, and "the amount that they can charge for sponsorships far exceeds the ticket revenue," Hindman said.
Bramson-Boudreau added that most of the sponsorships on Tech Review's virtual events take place on its paid events versus free versions and because of that, her team uses its free event offers as a chance to play around with new content areas and learn about how audiences respond.
Moreover, free events have a lot of what she calls "dabblers" or people who might be fans of the brand, but are not the decision makers and budget holders at their companies. "Dabblers are harder for the advertiser to convert," she said.
And ticket pricing is one way of figuring out more about a new audience member, Hindman said. A person paying for a $49 ticket over a $19 ticket, for instance, might indicate that they are more inclined to spend more on things that are of interest to them, which is valuable information to share with sponsors.
"Heading into it, [advertisers] were of the mind that free is better than paid, and I think now we have a really compelling story that showcases how big a paid event can be and what impact it can have," said Gillin. "You need the right audience and approach, but it can punch above its weight in a real way." 
This story has been updated to reflect that the total ticket sales for The New Yorker Festival is 23,000. An earlier version of the story said the number was 26,000.
https://digiday.com/?p=381409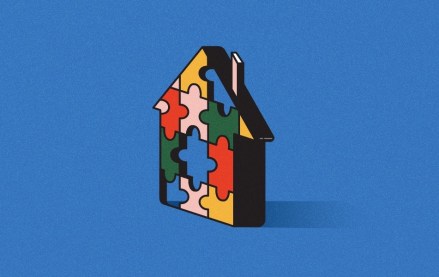 September 22, 2023 • 4 min read
Apartment Therapy's president Riva Syrop took the stage at the Digiday Publishing Summit to discuss the convergence of commerce and sponsorship revenue within its Small/Cool event.
September 22, 2023 • 4 min read
Media execs took stage at the Digiday Publishing Summit to discuss the growing importance of ROI in ad campaigns this year.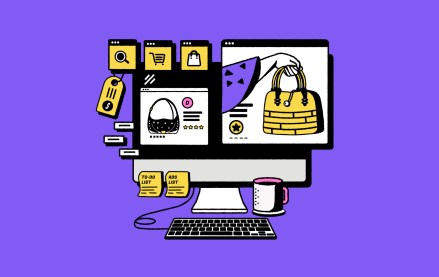 September 22, 2023 • 4 min read
CEO Satya Nadella said AI assistants will be as ubiquitous as PCs and will help users navigate across apps, operating systems and devices.