'You have to innovate on the value': The disparate state of virtual event ticketing
August 7, 2020 • 7 min read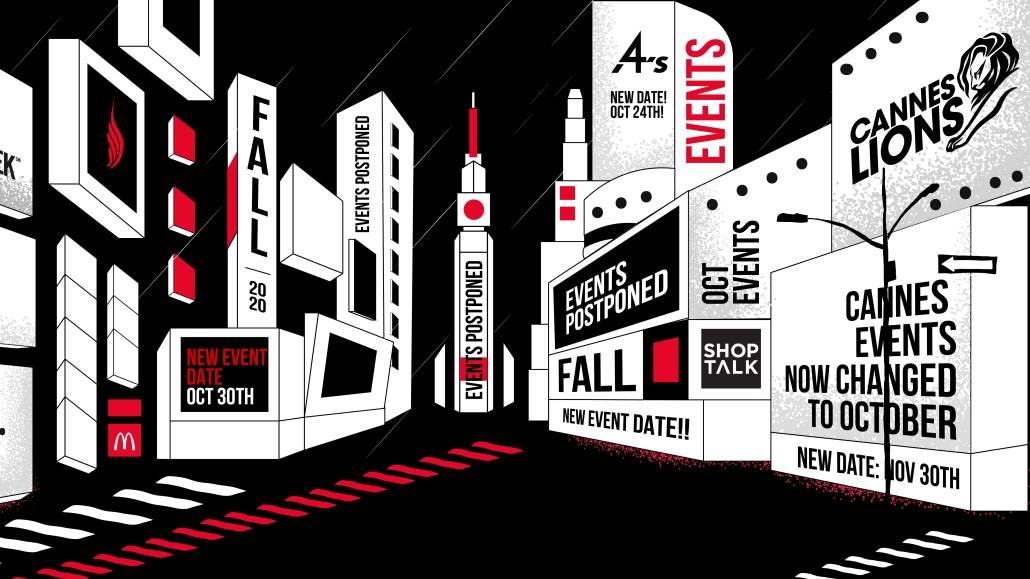 On June 18, just over three weeks after the killing of George Floyd, founder of creative agency Palette Group, Nate Nichols and producer and business partner Stefanie Behringer, hosted Allyship and Action, a summit designed to challenge the advertising industry's systemic racial prejudice. As well as speakers like Jayanta Jenkins, co-founder of agency Saturday Morning and Havas U.S. CEO Laura Maness, the event featured seven workshops run by licensed therapists and professionals. At its busiest time, over 2,000 people attended the free event.
But tech and production costs — plus covering the workshop leaders' time — meant it had to start charging. In July, tickets for the second Allyship and Action event cost $25. Over 1,000 paying attendees tuned in live.
Granted, running an event about how to use white privilege for good during a time when many are trying to check their prejudices was bound to be a hot ticket. But as the proliferation of free-to-access virtual events grows, few companies will be able to make the switch from free content to paid.
"You have to innovate on the value you create for your audience," said Nichols. "If you look at publishers, a lot want to get a celebrity to talk for 15 minutes, but that's just a live press release. There's no value that is sustained from that one-off experience apart from a nice quote, there's no new framework or structure to advance people professionally. What are they garnering and how are they being entertained? Those two need to exist and then you can charge for it."
That concisely sums up the state of virtual events in the second half of 2020. Most agree that virtual events need to improve quickly. But a depressed ad market, global recession and a likely volatile few months ahead mean companies will batten down the hatches rather than innovate.
Saturation of virtual events is close. Technology platform ON24 saw a 330% increase in live events run across its network after coronavirus hit. On average, companies hold two virtual events a week. Right now, a virtual event happens every minute on the ON24 platform, said Tessa Barron, vp of marketing at ON24.
With an abundance of free virtual events and webinars, publishers are at risk of undervaluing their content. Companies rely on peoples' expectations being lower during this time of experimentation, commoditizing content. As the landscape gets more cluttered, supply tips the scale, returns diminish, and companies will need to again figure out a direct audience revenue model for virtual event products.
Tiptoeing around ticketing
The trouble is virtual event pricing right now is all over the place. Consumer-facing publishers are charging between $25 and $50 for experiences like Popsugar's sold out Grounded fitness event, said Ben Hindman, CEO of event marketing software Splash.
The Financial Times is charging £45 ($59.25) for a three-day pass for non-subscribers to its three-day Weekend Festival, Sept. 3-5, featuring speakers like designer Paul Smith and Evan Spiegel. An event the publisher uses to help drive subscribers.
At the other end, MIT Technology Review's flagship event EmTech online conference, Oct. 19-22, has a $650 price tag for general admittance (plus a $33.49 booking fee). That also includes virtual meetups, a year digital subscription to MIT Technology Review and "after hours with the editors." All-access for $800 includes a wrap-up report, cocktail hour access and welcome gift.  
But that may be an anomaly. A lot of publishers, particularly business-facing publishers, are still tiptoeing around ticketing, said Hindman.
"[Pricing] is a total mess," said media analyst Thomas Baekdal. "Nothing we see right now is really an indication of what people might accept in 2021. Once virtual events increase in numbers, there will be pressure on the price overall, forcing it to go down."
The New York Times doesn't intend to charge for events this year as it still figures out the model. Bloomberg Media also doesn't charge for public-facing virtual events and didn't charge for its in-person events.
Future PLC has run roughly five virtual conferences that have been ticketed since lockdown, priced slightly lower than what people would have paid for attending the same event physically, said Jonny Sullens, events director at Future.
All of Future's paid-for events are business-facing. New York City TV Week, for instance, has a single track pass for $99 and an all-access pass for $199. Other virtual events from Future charge up to $499. Were it to launch a brand new event, figuring out the price point would be tricker, Sullens said.
"Virtual events are performing better than we expected, people are used to interacting in this way," added Sullens. "Besides, we've all been stuck at conferences talking to people we don't want to be, there are downsides and upsides."
With no boondoggles, you make meaningful matches
The reason people — or their companies — pay for tickets in business-focused events is lead generation and interaction with peers or prospective customers, which hasn't adequately translated to the virtual world yet. In publisher's consumer-facing events, it's the theatre.
As a producer, Behringer put a lot of thought into how Allyship and Action would look. It's designed so that people walk through the main hall and can choose the different directions they want to pursue. The element of choice is key. You are not staring at a boxed talking head chosen by event organizers.
Hearst UK which has run free events like Country Living Fair and Women's Health Live is thinking about including gifts such as a beauty box or food and drink hampers as part of a future ticket price, The goal: Attendees get the same premium experience that they are accustomed to face to face, said Hearst UK chief commercial officer Jane Wolfson.
Hindman sees a big opportunity in people paying for virtual events, as long as they have exclusive content, or access, or connections, but they have to be actually valuable.
"For payable value, you're looking for that matchmaker experience," he said. "The challenge for B2B is there is no boondoggle, there are zero boondoggles. There are no meetings, no carrot, you cannot take the top-funnel activity to drive lower-funnel. It's very challenging and it's hard to find new people. The question is how to make that connection meaningful."
Virtual events make up additional content for paid-for Bloomberg Breakaway CEO membership community, where members get access to exclusive content like tools, best practices and feedback to grapple with the issues that are impacting businesses today.
Multiple revenue streams
Right now publishers are largely content to simply collect registration data from attendees in order to deepen first-party data pools. With this, they can either target content, advertising, subscription bundles, e-commerce offers or other indirect ways of extracting dollars from audiences down the road.
Dennis Publishing doesn't charge for virtual events. Since March it's tripled the number of events its run and tripled revenue they generate.
"The thinking was if you put on a virtual event and someone has to pay for it, what that expectation is versus if it's free," said Paul Franklin, operations director for Dennis Publishing's demand generating business, Nowse. "This is still relatively new since lockdown."
For business-facing publishers, physical events typically made up half their revenue. While margins are only in the 20% to 30% range and virtual event margins are far more favorable, publishers still have to think about how they can generate such a large chunk of their cash flow for the year.
"The virtual events, while very successful, haven't replaced the revenue we would have expected on our live portfolio," said Sullens.
And that's the issue for most, if not all, publishers.
"Everywhere you look there is confusion, disrupted calendars and yield compression," said media analyst Alex DeGroote. "There is no clear revenue model in virtual. It is a buyers' market."
More broadly, he added, the share prices of all U.K. events companies — Informa, Centaur, Ascential and Hyve —make for bleak reading right now.
Ascential, for one, has seen revenue fall 92% in the first half of 2020 compared with the same period last year, even as the company cited "customer engagement" on digital content "achieving record levels of audience reach." For instance, The Money Pot podcast, focussed on the future of money, has grown downloads five times the levels of launch in 2019.
"Companies are forced to talk defensively about improving reach during COVID via podcasts and digital content," added DeGroote. "But this is low yield."
https://digiday.com/?p=374711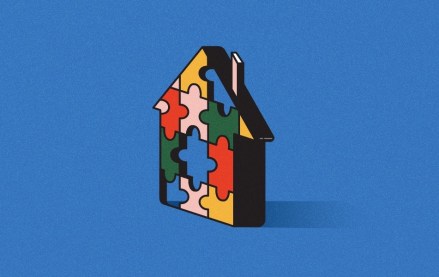 September 22, 2023 • 4 min read
Apartment Therapy's president Riva Syrop took the stage at the Digiday Publishing Summit to discuss the convergence of commerce and sponsorship revenue within its Small/Cool event.
September 22, 2023 • 4 min read
Media execs took stage at the Digiday Publishing Summit to discuss the growing importance of ROI in ad campaigns this year.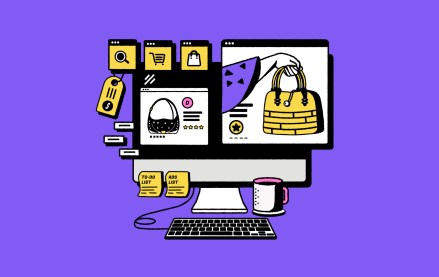 September 22, 2023 • 4 min read
CEO Satya Nadella said AI assistants will be as ubiquitous as PCs and will help users navigate across apps, operating systems and devices.